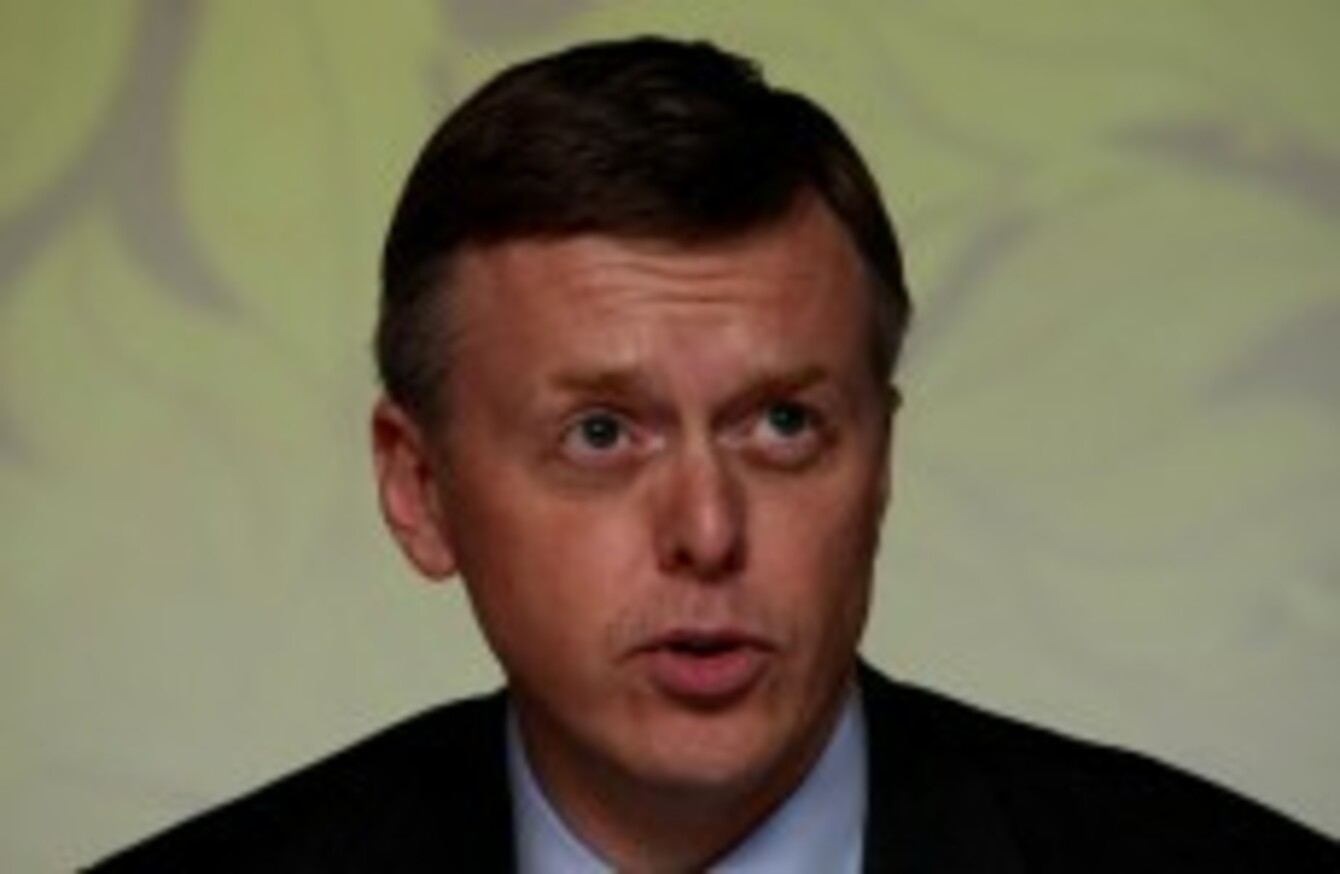 Matthew Elderfield, the Financial Regulator in the Central Bank.
Image: Julien Behal/PA Wire
Matthew Elderfield, the Financial Regulator in the Central Bank.
Image: Julien Behal/PA Wire
BANK BOSSES COULD face the sack if the Central Bank believes they contributed to the predicament of their state-supported institutions, the Financial Regulator Matthew Elderfield has warned.
The regulator said it was only right that his office considers "carefully in assessing the competence of senior managers or board members from banks which required government assistance who wish to re-enter or remain in the industry":
Boards of directors and senior management are the first line of defence in ensuring that their bank is well managed. They must ensure that they have in place the systems and controls appropriate to the nature, scale, complexity and risk of their operations.
Elderfield welcomed new legislation strengthening the Central Bank's regulatory powers, but said that the bank's "will to act" is just as important as its capacity to act.
Elderfield's comments were made in an address to the Foresight Business Group in Trinity College yesterday, ahead of the publication of the Central Bank's 'Fitness and Probity Reviews' paper.
He said that these new powers, due to come into effect on 1 September, would permit his office to suspend or remove individuals from their senior positions with regulated financial firms.
Although the proposed review powers will allow incumbent directors at financial institutions governed by the Central Bank to continue in their roles, any new appointments after new regulations have taken effect will have to provide details of their track record and past performance. The Central Bank says it wants to designate which roles in those institutions should require its prior approval before being appointed.
The Central Bank has invited interested parties to submit their comments on the proposed review regime before 20 May.
Stress tests
"Stress tests have become a crucial regulatory tool in assessing the required capital for credit institutions," Elderfield said, adding that a "third party assurance process" was involved in Ireland's banking tests.
He said that after testing was completed, banks would be given target loan to deposit ratios to meet by 2013.
Ireland's bank stress test are due to be published by the end of the month, while European stress tests should be published in June.