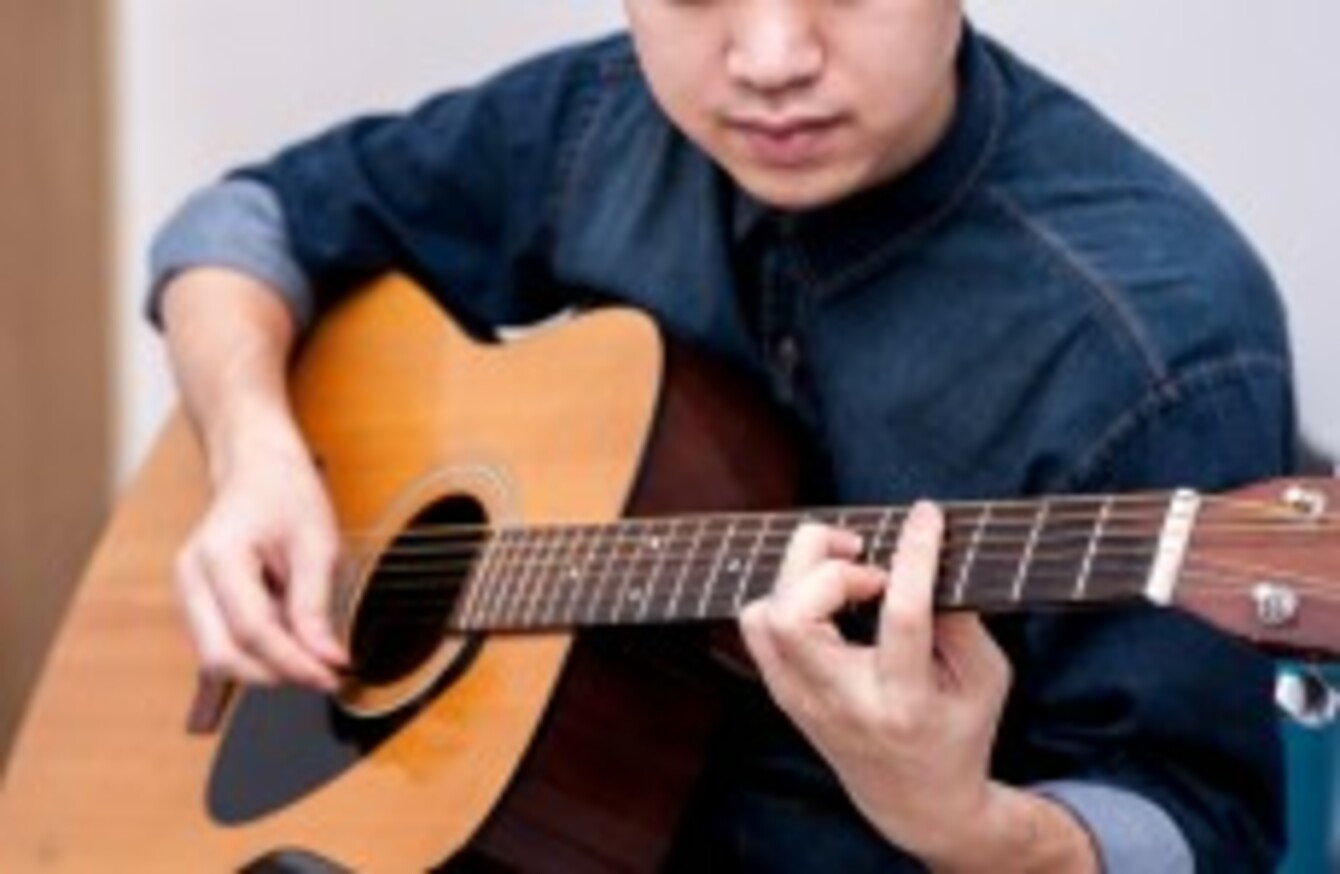 Image: Shutterstock/jirawatfoto
Image: Shutterstock/jirawatfoto
REMEMBER WHEN YOU used to have an extensive 'hobbies/interests' section on your CV?
Perhaps you still do – in which case, we salute you. For many though, growing up often involves dropping things about which we are passionate in favour of the things we have to prioritise out of necessity.
The rewards of rediscovering, or just discovering, those passions and new interests should not be underestimated.
When we are feeling down, we can lose interest in doing anything we consider outside of the necessary (and even that can become difficult in a downward spiral). The converse is also powerfully true too – if there is something in your life outside of the daily routine which you can turn to and become absorbed in, it gives you a mini-holiday from worry and increases positivity.
Having a hobby that you enjoy pursuing can also open more social possibilities, or allow you some alone time away from everyday expectations – whichever suits you best.
Get creative
We're not talking Picasso-level painting or cutting your debut album here. Creativity in all forms is proven to be good for the mind and soul. People who engage in what might be called 'everyday creativity' (not the tortured artist stereotype) find that it will "lift them out of themselves," according to Tony Bates, clinical psychologist and founding director of Headstrong.
Being creative isn't just about being arty – it's about expression, says Bates.
"We have a naive obsession with words as a means of expression," he says, "But I think that whatever way people find they can express themselves, that is key for them. Sometimes I do that by listening to music and getting very taken with it."
Generally the people who I have seen recover (from periods of depression) are people who have fallen in love with something outside themselves.
Ruth Richards at Harvard Medical School helped coin the term 'everyday creativity' and says that engaging in creative behaviour makes us braver, more collaborative, open and connected with the world around us. She says:
It actually makes you more resilient, more vividly in the moment, and, at the same time, more connected to the world.
The keys to creativity, according to Michele and Robert Root-Bernstein who wrote Sparks of Genius – the 13 Thinking Tools of the World's Most Creative People, are:
playful experimentation
a willingess to learn from mistakes
persistance (it's the 'doing' that increases creativity, no matter how innate a natural talent you have to begin with)
So either think about something that has given you joy and satisfaction in the past or try something new – it will help you think differently, which in turn trains your mind to be able to find new solutions to problems that you have been hardwired to think about in a certain way in the past.
But I'm not the arty type…
As Tony Bates notes, something that helps you feel you can express who you are and what is important to you is key.
"With young people, I ask them to bring in a piece of music that speaks to them because it gives us a way in to speak about something that means a lot to them. Sport can be another great channel – any avenue, really, where you feel you have been lifted out of yourself."
Again, it's about being able to put the focus on something outside yourself and what is bothering you. Bates says:
Our minds are very cramped places to live – we want to put our experience into a bigger container. It could even be the company of a little niece or nephew. I have a grandson and if I ever feel like something is crap, just being with him, where we have fun and I adore him and he adores me, no conditions – I find that so healing.
Setting mini-goals
Apart from the sheer enjoyment of spending time doing something you love, having a target in mind can be hugely beneficial. It encourages focus and goal-setting – having a purpose is effective in reducing anxiety.
In other words, you might find you love how you feel taking a slow jog around the park. But when you aim to stretch that jog into a 5k by next summer, you will find your motivation and focus soaring, self-confidence boosted and satisfaction levels raised.
#Open journalism No news is bad news Support The Journal

Your contributions will help us continue to deliver the stories that are important to you

Support us now
Some ideas to get you started
Free writing – This is one that's not just for those who want to be writers. It's a great exercise that allows you to get ideas out of your head or free up any thinking block you might have. It's in fact the very opposite of writing carefully – it's about developing ideas without concern for how you lash it down. The aim is just to get the juices flowing. Find out more here.
Collaborate – Work with someone on a project who has a different talent from you. This isn't just confined to the workplace – it could be asking someone who is artistic to help you figure out what to do with a disused garden bed (if you're the more practical type who is better on finding good bargains to make it actually happen); or asking someone who is great on details to work with you if you are more about the big picture but don't know how to implement it. It's a great brain refresh to solve problems from another perspective.
What did you love as a kid? Do it, even if it means building a tyre swing in the back garden, or doodling with a bunch of felt tip pens. (A handmade card is still charming to receive at any age.) We liked this thread where people spoke about their unusual hobbies (skimming stones was in there).
Source: SmarterEveryDay/YouTube
Shake up your routine - take a slightly different walking route to school/work/the shop -anything that takes you out of autopilot and forces you to notice new things in the world around you.
Whose company do you enjoy? Think about the last time you had a conversation or did an activity with someone, where you came home and thought: I really enjoyed that. Repeat that experience. Spend more time with that person.
Do you have a passion or interest that you love and that makes you happy? How did you discover it? We'd love to hear from you in the comments.
USEFUL RESOURCES:
And don't forget, in times of crisis, The Samaritans are on 116 123; 24 hours a day or email jo@samaritans.org