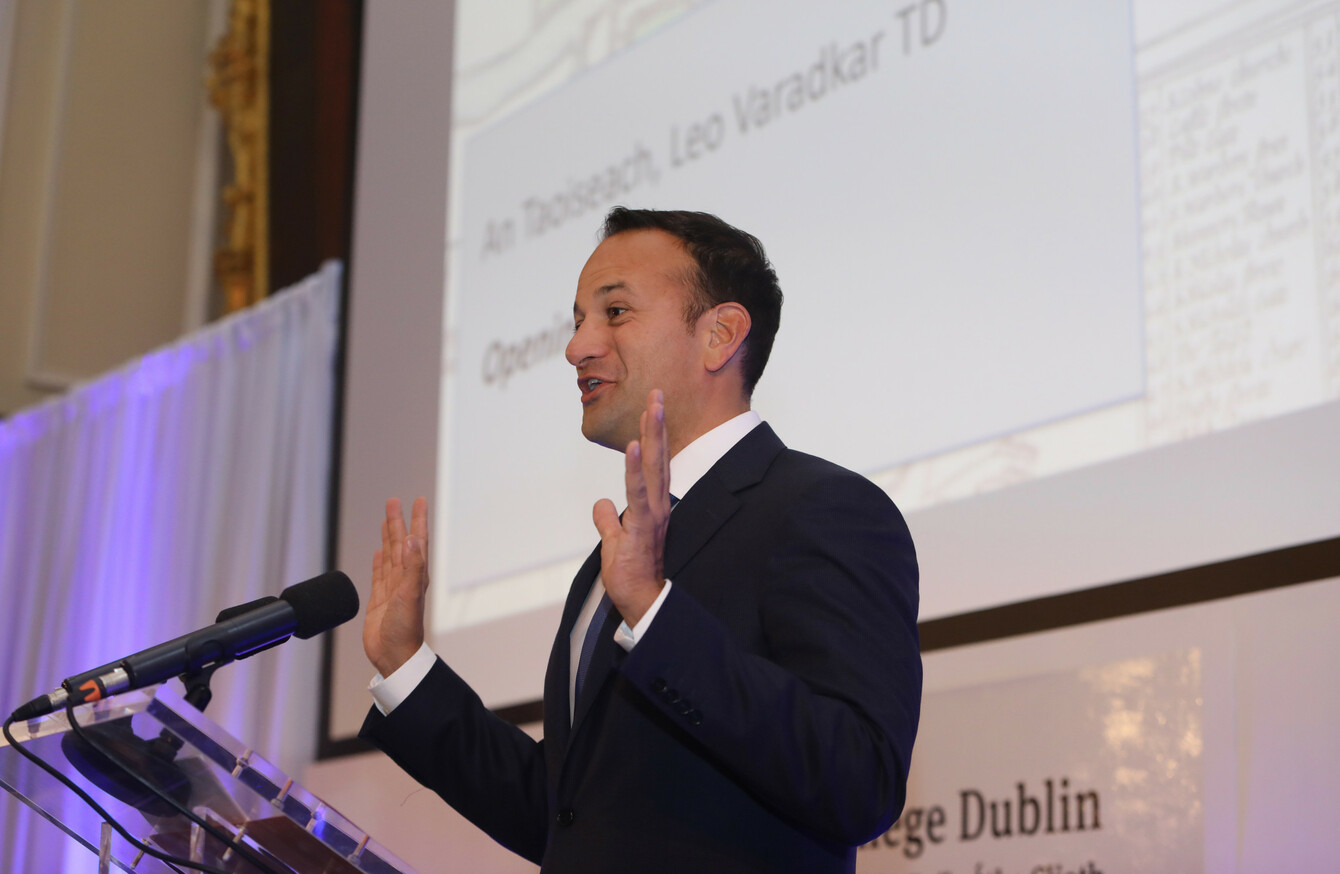 Image: Leah Farrell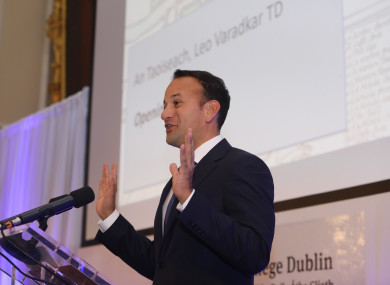 Image: Leah Farrell
FINE GAEL'S LEAD over Fianna Fáil in opinion polls has dipped by a third in just a month.
The party remains the most popular in the country, but now commands a four point lead over its main opposition. It led by six points last month.
The Sunday Times Behaviour and Attitudes poll, taken between 2 and 10 October and published today, shows that 31% of voters would vote for Leo Varadkar's party in an election, putting the party on course for an unprecedented third term in office.
Fianna Fáil sits four percentage points behind on 27%, up two points on last month.
Sinn Féin remains on 19%, with support for support for independents up a point to 12% and for Labour down a point to 4%.
The Independent Alliance, which backs Fine Gael in government is on 3%, while the Green Party and Solidarity-PBP are both on 2%. The Social Democrats have 1% of support.
In terms of satisfaction, 39% of people say they are happy with the government, down two points. However, 50% of people said they were happy with the job done by both Taoiseach Leo Varadkar and Fianna Fáil Micheal Martin.
Satisfaction with Sinn Féin leader Gerry Adams and Brendan Howlin of the Labour Party dropped two and four points respectively to 38% and 40%.