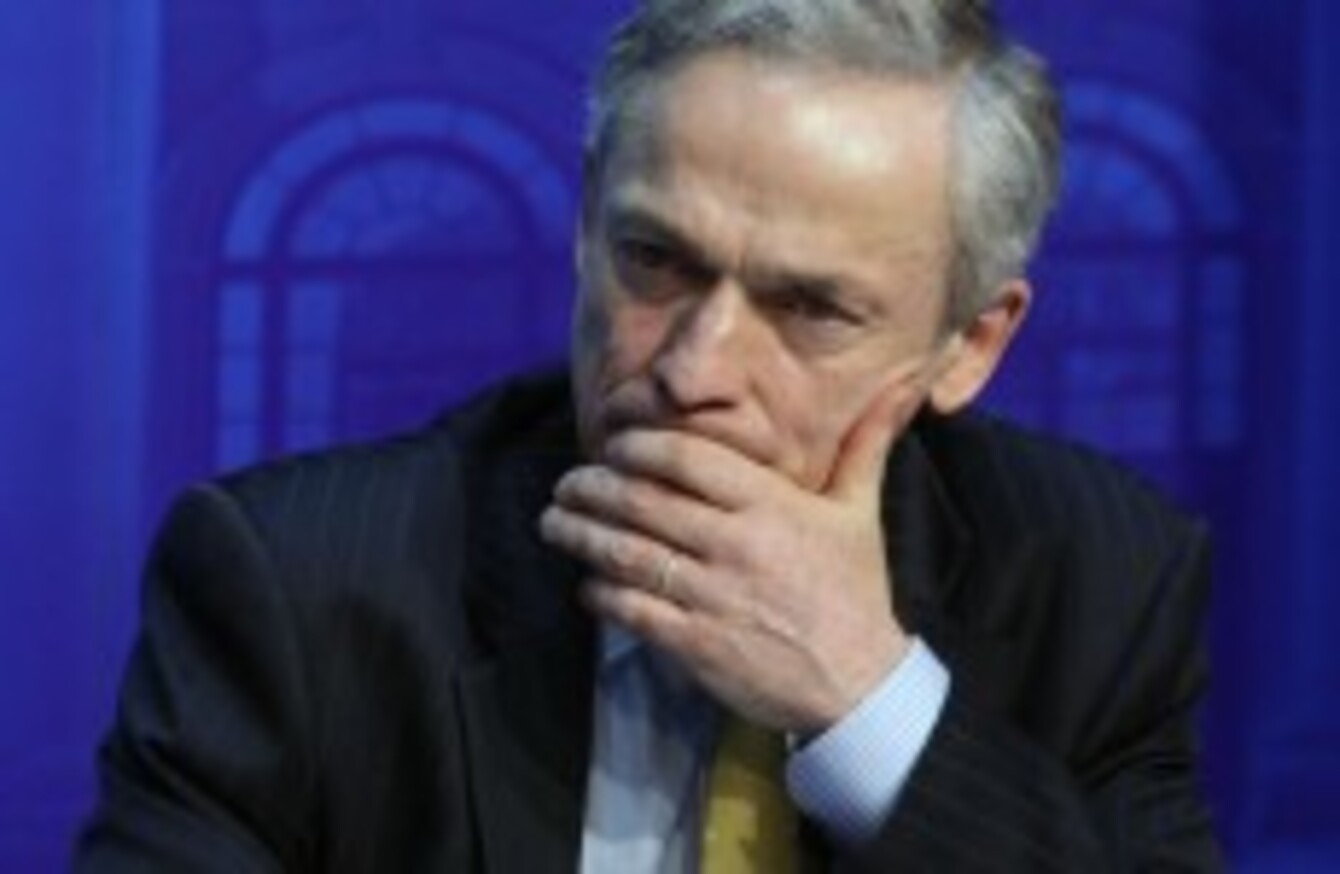 Richard Bruton (File photo)
Image: PA Archive/Press Association Images
Richard Bruton (File photo)
Image: PA Archive/Press Association Images
JOBS MINISTER RICHARD Bruton has said that the government has not been damaged by a recent opinion poll showing that Fianna Fáil are now as popular as Fine Gael.
The Irish Times/Ipsos MRBI survey was carried out earlier this week and indicates that each party now has support of 25 per cent among the general public.
This represents a five point drop for Fine Gael and a three point rise for main opposition party Fianna Fáil.
Bruton said: "I'm a long time in politics and I've seen polls come and go, but we know what we were elected to do – our focus is relentlessly on the economy."
"When we come to 2016, we will account for our stewardship and we will be able to look back on very strong reforms in many areas of Irish society and reforms that have been long since sought and needed," he stated.
Bruton added: "There is an absolute determination to get on with it. Every minister is totally focused on what we were elected to do and we know that that is what the people will judge us on. Ultimately it is around fixing many parts of our society and our economy that were broken in the boom. We are determined to fix them and I think that's what we'll be judged on."
He made the comments while at the European headquarters of Airbnb in Dublin this morning. The property rental website announced that it would be creating 100 new jobs, doubling its current workforce here.
Public Support
Taoiseach Enda Kenny was also at the event, where he told reporters that he "never" comments on opinion polls.
"At the end of our period in office people will judge us … we're not going to lose any momentum," Kenny said.
In the poll, support for Fine Gael's coalition partner Labour was down one point to eight per cent. Support for Sinn Féin remains static at at 21 per cent, while Independents and others are up three points to 21 per cent.
GardaGate
Public favour appears to have shifted away from the government following their handling of the ongoing GardaGate controversy.
Bruton admitted that a number of job announcements this week had been somewhat overshadowed by the unsuccessful motion of no confidence vote in Justice Minister Alan Shatter.
"The vote in the Dáil showed resounding confidence in Alan Shatter and not because of rallying to the cause. It's because the government is dealing with legacy issues where we've known that reforms are necessary and coming out of this we will have a slate of reforms in the justice area and Alan Shatter is the man to deliver those reforms. He's highly committed and has shown that throughout his career," Bruton stated.