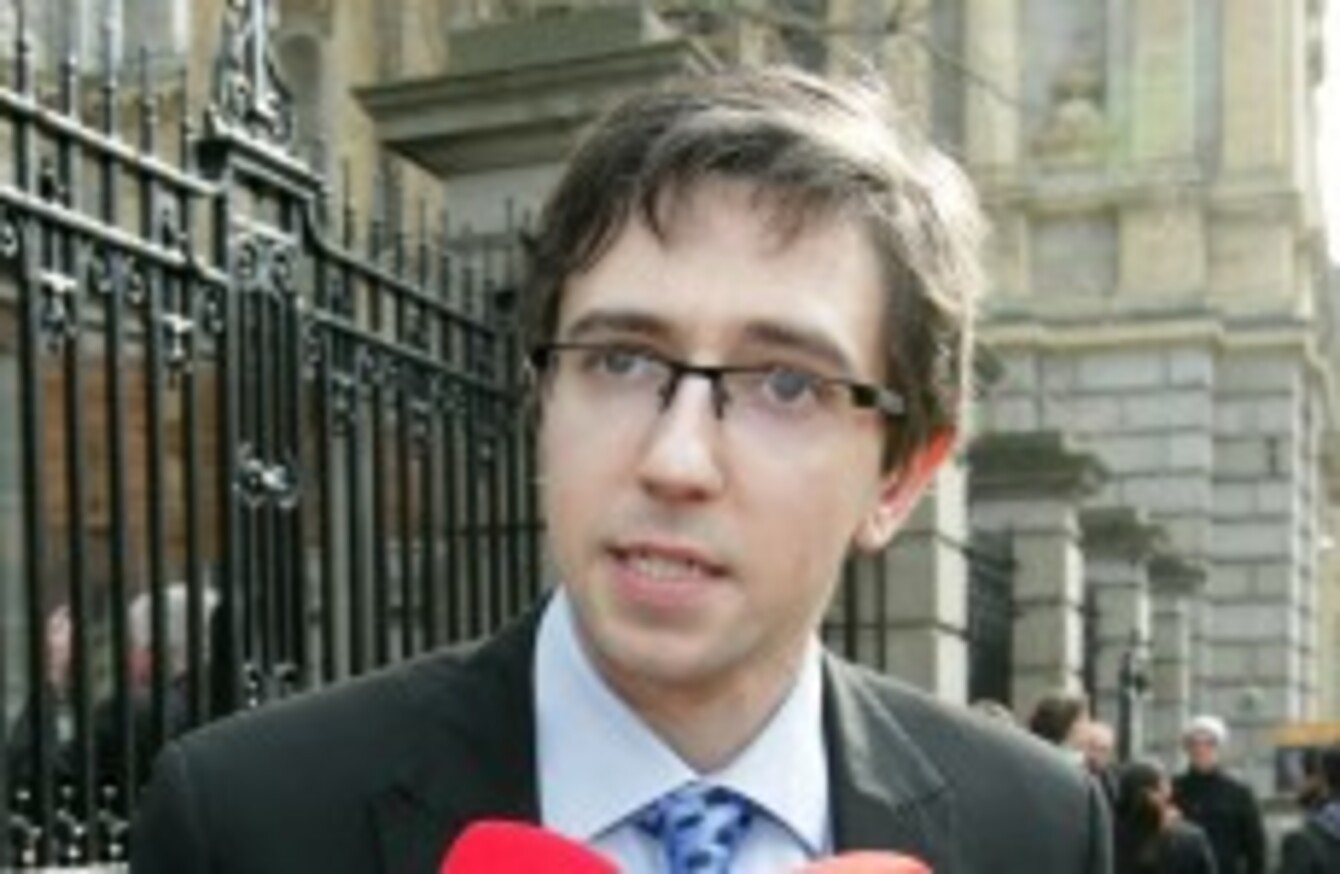 Simon Harris (File photo)
Image: Mark Stedman/Photocall Ireland
Simon Harris (File photo)
Image: Mark Stedman/Photocall Ireland
FINE GAEL MEP candidate Simon Harris insists he is not talking about his Ireland South running mate Deirdre Clune as he hit out at candidates who have "huge resources to spend massive amounts of money simply promoting a name and an image".
In a statement issued yesterday, Harris called for the establishment of an independent electoral commission to oversee spending, organise debates and prevent the "buying of elections".
"European elections should not be reduced to a contest based on access to personal wealth," the TD for Wicklow said.
Though he did not mention Clune by name it came just hours after the Cork-based senator took out an ad for her campaign on the front page of the Irish Examiner: 
Speaking today, Harris said his comments were not about "any individual".
"I do think that at some point the structure of an independent election commission needs to be put in place," he told TheJournal.ie. "We run the risk of having a campaign that will just be entirely superficial." 
He added: "I don't know anything about Deirdre's personal situation, nor am I talking about her." 
Harris said that it is important that elections not be run as a "popularity contest" but on the issues. He called for the establishment of a commission which could oversee debates on the issues.
Clune was not immediately available for comment this afternoon.
Harris and Clune are two of three Fine Gael candidates running in Ireland South with incumbent MEP and former GAA president Seán Kelly tipped to retain his seat in the European Parliament.
It is likely that Harris and Clune will battle it out for one of the other three available seats with Fine Gael opting for an unusual three candidate strategy after the man they wanted to run, ex-IFA president John Bryan, decided not to contest the election in February.