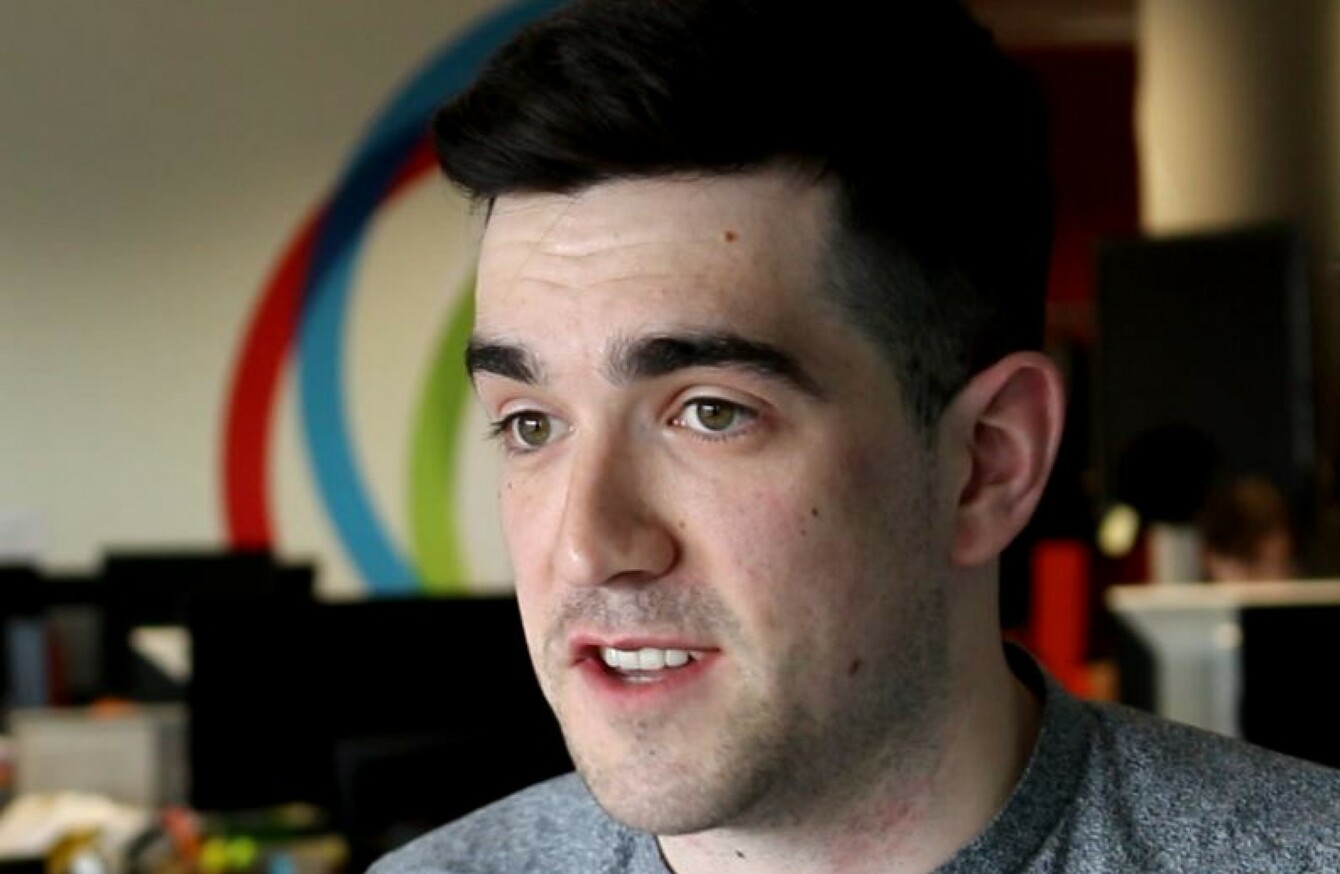 FINTAN WARFIELD WAS at the forefront of Sinn Féin's campaign in support of the same-sex marriage referendum last year.
The former mayor of South Dublin became the first person elected to the new Seanad earlier this week.
During a High Table Interview with TheJournal.ie today, Warfield told us that, almost one year on from the passing of the referendum, a lot of work still needs to be done in terms of LGBT rights.
Warfield noted that his party is continuing to push for all-island marriage equality. In terms of trans rights, he wants to bring forward legislation to amend the Gender Recognition Act.
It was signed into law in September 2015. Since then, more than 100 trans people have been legally recognised in Ireland. Of this, three people aged 16-17 received gender recognition certificates.
Source: TheJournal.ie/YouTube
Video: Nicky Ryan
Warfield said the act was "extremely progressive but glaringly left out our young people" and he wants the age-restriction removed so trans people under the age of 16 can also apply to have their preferred gender officially recognised.
He thinks the age restriction might be down to "a lack of a youth voice" in Leinster House, stating:
Young trans people don't turn trans when they're 18, and they deserve so much better.
In January, the Department of Education published guidelines for schools on how to support LGBT students. Being LGBT in School was compiled in conjunction with Glen, the Gay and Lesbian Equality Network.
Warfield noted that many schools don't have policies in relation to gender recognition, something that can have a detrimental effect on young trans people.
He said it "isn't good enough" that some schools avoid the issue because it is sensitive and only affects a minority of people.
We'll have more from the interview over the weekend.