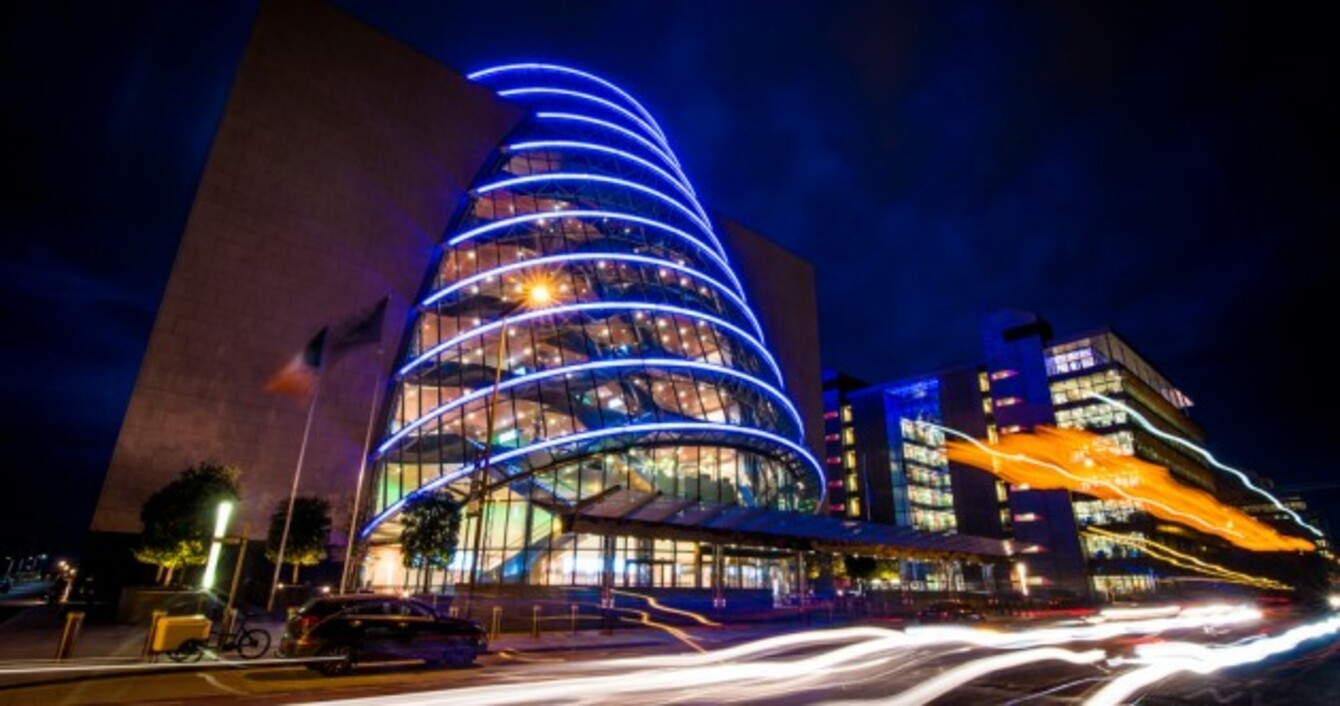 Image: Shutterstock/slawomir.gawryluk
Image: Shutterstock/slawomir.gawryluk
WHEN MICHAEL KENT was looking for a second home for his fintech company Azimo, Dublin made the shortlist.
The money transfer outfit, based in London and backed by Rakuten and Silicon Valley Bank, was considering its post-Brexit options so it could maintain access to the EU.
It would need to open a small office in this new location and secure an electronic money licence from the local regulator.
He began scouting Dublin and registered a company here but in the end, he chose the Netherlands. The decider was talent.
"The most critical constraining factor is people and talent," Kent told Fora.
"It's being able to find developers, engineers and product managers and at a reasonable cost and give them a base in somewhere they want to be. When we looked at that, the Netherlands had the edge."
He added that while Netherlands provided access to a strong pool of technical talent, he also needed multi-lingual staff for engaging with clients around the continent.
Talent scouting
European cities have been jostling to become the next hub for fintech after the UK's exit from the EU and Dublin has scored some wins.
Soldo, a London-based fintech startup, secured e-money approval from the Central Bank of Ireland earlier this year and will be hiring for a new office. Similarly, payment services firm Paysafe and cryptocurrency giant Coinbase have set up operations in Dublin in the last year.
However the competition to be Europe's next fintech hub is fierce.
For Assure Hedge, a Dublin-based fintech company with an office in London, the hunt for talent has been acute.
Graham Carrick, the company's chief operating officer, said that it has had a mixed experience with using recruitment firms.
Finding, and sticking with, one suitable recruiter for business development staff paid dividends, he said, but for technical staff, it has relied more on personal networks.
"You get nothing for developers" on traditional job sites, he added.
Furthermore, when it comes to finding technical talent, the spectre of Big Tech's hiring sprees loom, making the competition more intense.
As a result, Assure Hedge has looked beyond Europe for skilled workers and has been hiring developers from India and Brazil.
"They've all been excellent because if you're looking for Europeans and looking for Irish people with the talent, you don't get them, they don't exist or else they're all working in Intercom or LinkedIn or Facebook or Google," Carrick says.
"We definitely found that widening the pool to the likes of India and Brazil, who are extremely good technically, (has worked)."
Dublin's bid to attract financial services firms to the Irish capital as a post-Brexit hedge could be a double-edged sword for fintech, Azimo's Kent said.
"Ireland is a small market … and if you've got global banks piling in and hiring in a big way, that does rather make it more difficult for us to scale our team in a market like that," he said.
Bank of America for example has invested $400 million in its Brexit prep, which involved setting up a new European base in Dublin.
Meanwhile firms like Mastercard, Citibank and Deloitte have significant R&D labs in the capital.
Steve Bell, who specialises in tech at recruitment firm Mason Alexander, said the main challenge for fintech startups on a hiring drive is brand and market position.
"They're just not as well-known so if you're a software engineer, you'll be far more familiar with a Mastercard or a Citibank," Bell said.
"You probably wouldn't have heard of many of the really interesting smaller fintech companies. That's where they struggle."
But once that hurdle is crossed, startups can be more flexible and attractive to candidates, he said, going beyond salary figures.
"Most of the better software engineers, they want to feel more connected to the direction and the outcome of an actual product," he added.
"They tend to get that with a smaller fintech than maybe a large enterprise organisation. I think when it comes to when they're presented with both options, they would tend to prefer the smaller fintech."
From Mason Alexander's perspective, the skirmish for fintech talent isn't abating any time soon, whether it's a budding startup or a sprawling enterprise.
"Across the board we're seeing an increase in both those areas."
Get our Daily Briefing with the morning's most important headlines for innovative Irish businesses.
Written by Jonathan Keane and posted on Fora.ie