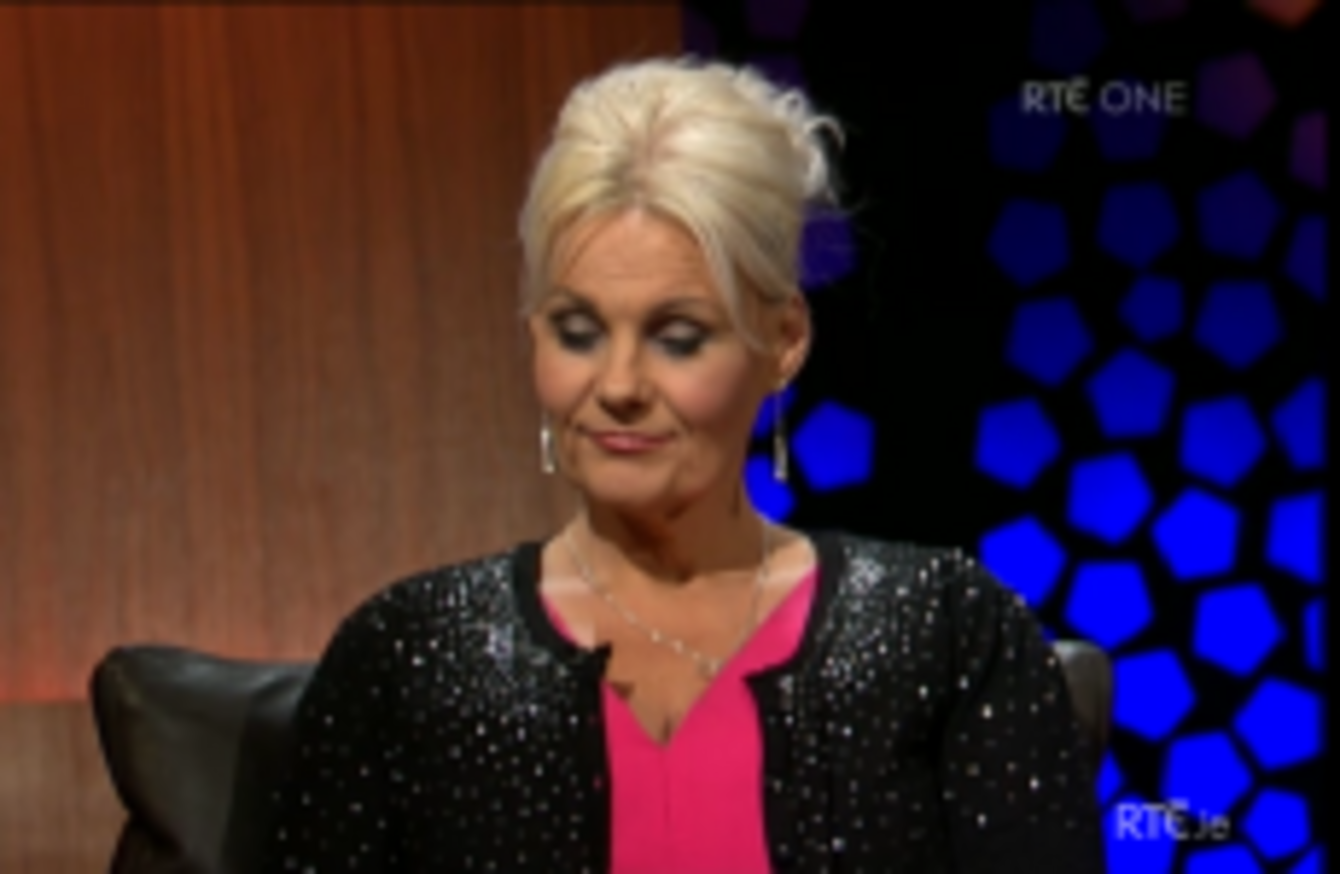 Image: Screengrab via RTÉ Player
Image: Screengrab via RTÉ Player
THE DAUGHTER of the 72-year-old man who was initially bailed – and then jailed – after pleading guilty to 16 counts of rape and sexual abuse against her, has given an interview expressing their thanks to the public for its support.
Fiona Doyle appeared on the Late Late Show to thank the general public, and in particular the people of Bray, for the support they had shown her in the wake of court proceedings involving her father Patrick O'Brien earlier this week.
O'Brien pleaded guilty to the charges at the Central Criminal Court on Monday – but was granted bail, pending an appeal against the severity of his 12-year sentence in which the last nine years were suspended.
However, on Thursday – following a wave of public outrage at the decision to allow O'Brien walk free pending his appeal – Justice Paul Carney reversed his earlier decision and withdrew bail.
Last night Doyle said the support from the public following Monday's original hearing had given her the strength to continue seeking justice against her father.
The Facebook page, the people of Bray, the nation… [...] All I can describe is that they carried people. People carried me.

I walked out those court doors in awful [form]… I left my mother sitting inside in there. I was nearly on the verge of asking her if she was alright for a lift home.
She also thanked her children, who had shown her tremendous support when she first decided to pursue action against her father and again in recent days.
Asked how she felt seeing her father in the courtroom, she said: "Pity. I mean, he's still my Dad."
Doyle also spoke about the effects that the abuse – which began when she was three or four years old – had had on her life growing up.
"I couldn't make productive decisions – I didn't trust myself," he said. "I got into disastrous relationships that got me into even more problems.
"I didn't abuse myself – I wasn't a drinker or anything like that – but I was angry. I had an awful anger inside me.
I piled on the weight. I didn't feel attractive. I hated everything about me. But of course, nobody knew, because this was hidden from everybody.