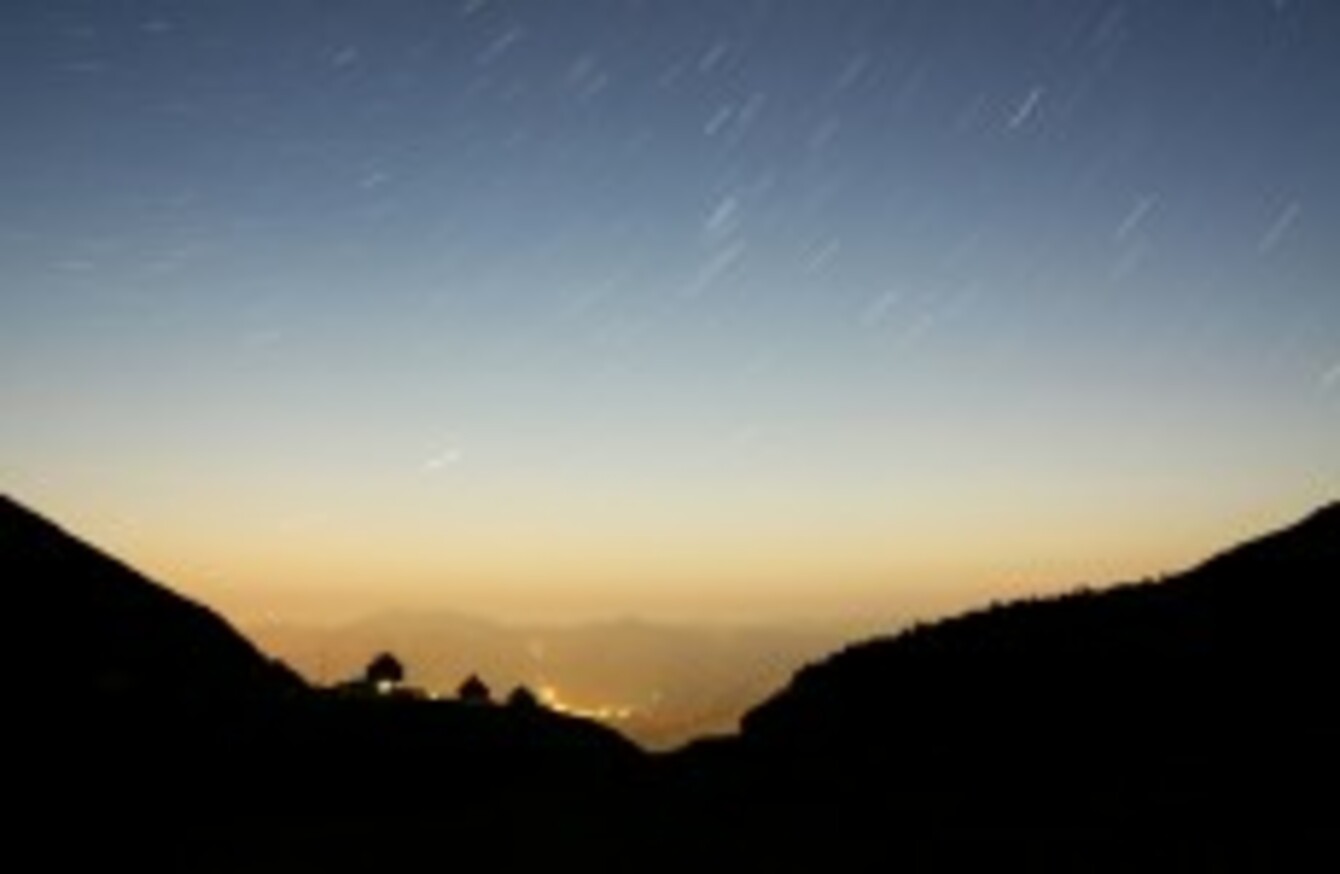 Image: Shutterstock
Image: Shutterstock
IF YOU WERE looking up on Saturday night and saw something streak across they sky, don't worry you weren't hallucinating. Plenty of others did too.
Astronomy Ireland think it may have been a large meteor after receiving lots of reports from people who saw the "extremely bright fireball" at about 9.30pm.
Fireballs are very bright meteors that are caused by debris flying through the atmosphere that are larger than normal.
Astronomy Ireland says that while most meteors are caused by particles around the size of a grain of sand, bright fireballs are the result of debris large enough to blaze extremely brightly and sometimes survive the extremely hot trip through the atmosphere.
"Fireballs are seen quite rarely, but when they appear on a clear evening when people are travelling we often get inundated with reports," said David Moore, editor of Astronomy Ireland magazine.
These reports will help us determine the fireball's path through the sky and find out if it is likely to have ended up on land or in the sea.
The fireballs often appear close but are in fact very high up in the atmosphere, usually above 70km.
Although they usually burn up and become invisible at idealist of about 50km, sometimes fragments survive the fall and end up landing on Earth.
The last fireball spotted over Ireland was in January when it was seen in a number of different counties.
Did you spot the fireball? Let us know in the comments section below. If you were quick enough to get a photo or footage of the event, you can email it to tips@thejournal.ie.