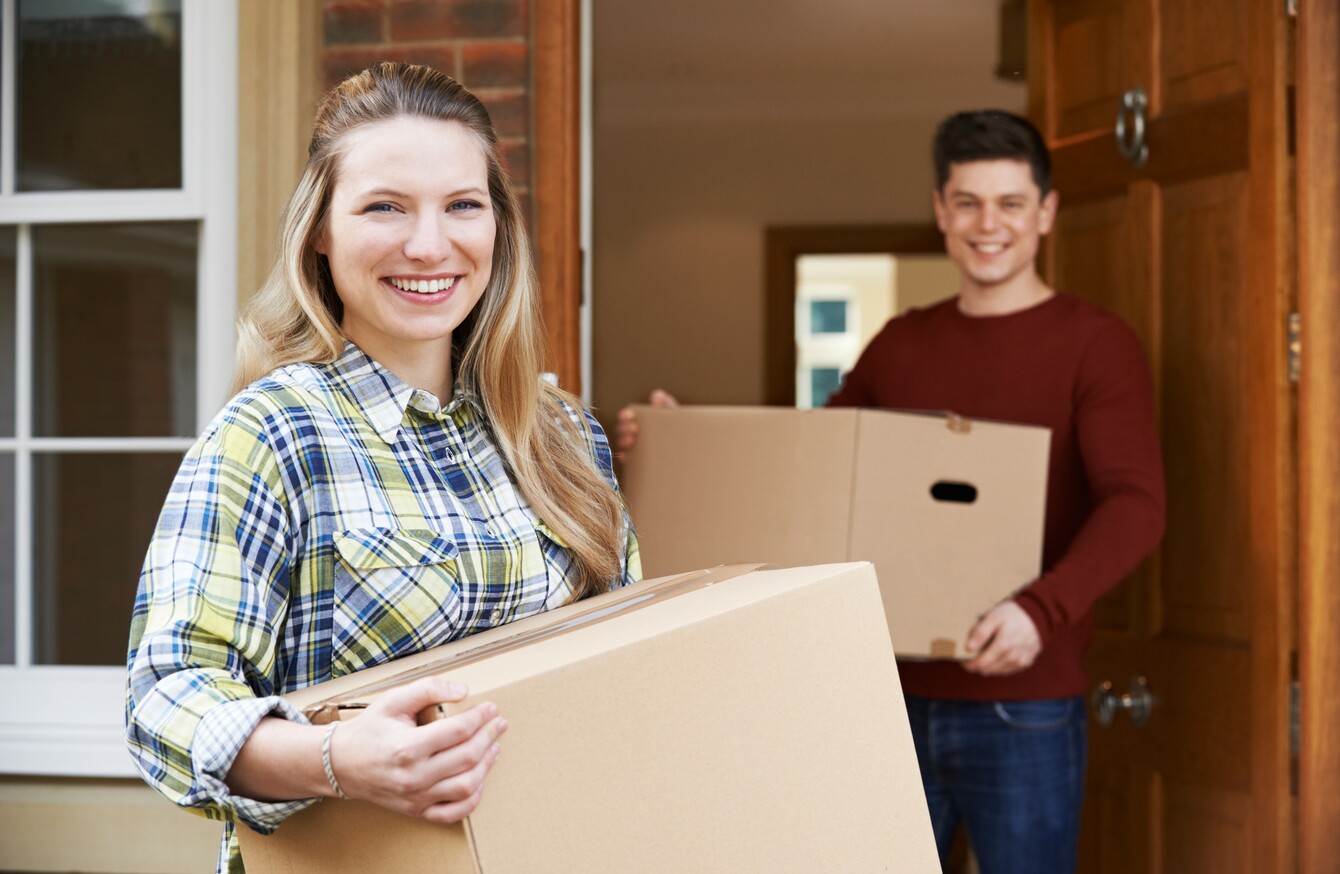 Image: Shutterstock/SpeedKingz
Image: Shutterstock/SpeedKingz
IF YOU HAVE a home purchase in your future, you're probably beginning to consider a pretty big savings goal. 
Saving a deposit is absolutely possible, but it often takes a little belt-tightening, budget scrutinising and a good dose of creativity. Learning from people who've been there and done the hard work is a great place to start, so this week, we have three new homeowners willing to share their best tips and tricks for saving for your first home.
From only clothes shopping during sales, to saving toward a monthly target, this is how to supercharge your savings this year.
1. 'Be okay with the fact that it may take years to save'
Julie Blakeney, owner of a communications firm, started saving to purchase her first home in 2017. "I got some good advice from a broker as to what I needed to do," she explains. "I was buying my house as a single person and I thought it was an impossible task. My broker gave me the information and the confidence to know it was achievable which, in turn, gave me more drive to save."
To achieve her savings goal, Blakeney started by clearing credit card debt and her car loan. "I also aimed to only use one primary bank account and Revolut for small purchases," she says. The bonus to this strategy was that all her accounts were located in one place, making it easier to complete the mortgage application when it was time. She also tried to reduce her discretionary spending, especially with regard to clothing purchases, "I was a fiend for online clothes shopping so I only allowed myself to shop twice a year during the sales."
Blakeney says she didn't cut back on socialising, but she did take on additional work while she was trying to save. "My job means I can freelance, so any additional money I made outside my normal income, I saved. It meant that for nearly three years I worked constantly, but I didn't mind as I was working towards a goal."
Most of all, Blakeney says she needed to get used to the idea that her goal might take a while to achieve. "Be okay with the fact that it may take years to save. Initially, I was frustrated by this but now I'm finally in the house, I often think how much the wait was worth it!"
2. 'We had a savings target every month'
Recruitment consultant Clare Hall and her partner David moved into their first home recently, having fallen in love with a show house even before applying for a mortgage.
"We had been saving for a few years, not killing ourselves saving, but just putting a bit of money aside and we were debating whether we wanted to go travelling or wanted to buy a home," says Hall. "We knew we never wanted to rent, the market in Ireland is just insane, and felt like we would be wasting money." Instead, the two lived separately with each of their families while considering their options and saving for either eventuality.
"We were driving around Bettystown, seeing the houses going up for sale, and we decided we'd take a look at the show houses. Well, we saw a show house and I just fell in love with it." The couple didn't have the full deposit saved, but they had enough to put in €5,000 to secure the house they loved while it was still being built. Meanwhile, while they continued saving and applied for mortgage approval.
In order to reach their savings goal, says Hall, "we stopped going on nights out, stopped spending money going out for meals. We planned our money a lot better, and we had a target every month that between the two of us, we just had to tighten our belts." In addition, they were able to use a gift from their parents to help reach their savings goal. "I think a lot of people don't realise you can do that and the banks will take that into consideration," says Hall.
Finally, the couple also checked around for the best mortgage option and found one that offered a lower APR 'green mortgage' for an A-rated house. "And it kind of just went from there," Hall explains. "We got our deposit together and were able to move in last April — the day the country went into lockdown."
3. 'I got my yearly bonus and decided to save it instead'
For digital specialist Stephanie Fallon, buying a home seemed out of reach until she made a first step toward saving. "Buying a home was always my dream but the thoughts of saving up between €30-40,000 terrified me and seemed like such a huge amount that would take years," she explains. "But in 2017 I got my yearly bonus from work and decided that instead of treating myself to a nice holiday, I would use it to start my 'buying a house fund'."
Fallon started saving by opening an online savings account to track spending and easily save small amounts. She explained, "I started out just saving €200 from my wages and at the end of the month realised I had some money left over. So, the next month I bumped it up to €400 and so on, until I found an amount I was comfortable to live without."
Fallon did want to maintain an enjoyable quality of life while saving, "I wanted a house, but I also didn't want to have to give up everything. I'm still in my 20s, I still want to have fun!" But she still found ways to save small amounts. "I cut out the little things like going out for lunch twice a week in work or paying a Netflix subscription when my boyfriend was also paying one," she says.
Now having bought her first home, Fallon says others in the same position shouldn't be afraid to start small. "I reckon some people think you need to jump into a mortgage savings account putting a huge amount in," she says. "But if your plan is to buy in a few years, having a starter fund to build on is great. Even if it's just throwing the 100 quid that you didn't spend this month into it the day before pay day – when the time comes for the serious saving, it's nice to have something to build on!"
More savings advice:
At Glenveagh Homes, our vision is that everyone should have the opportunity to access great-value, high-quality homes in flourishing communities across Ireland. We understand that buying a home is possibly the biggest decision you will ever make in your life – but we want to make it your easiest. Click here to find out more about Glenveagh developments.