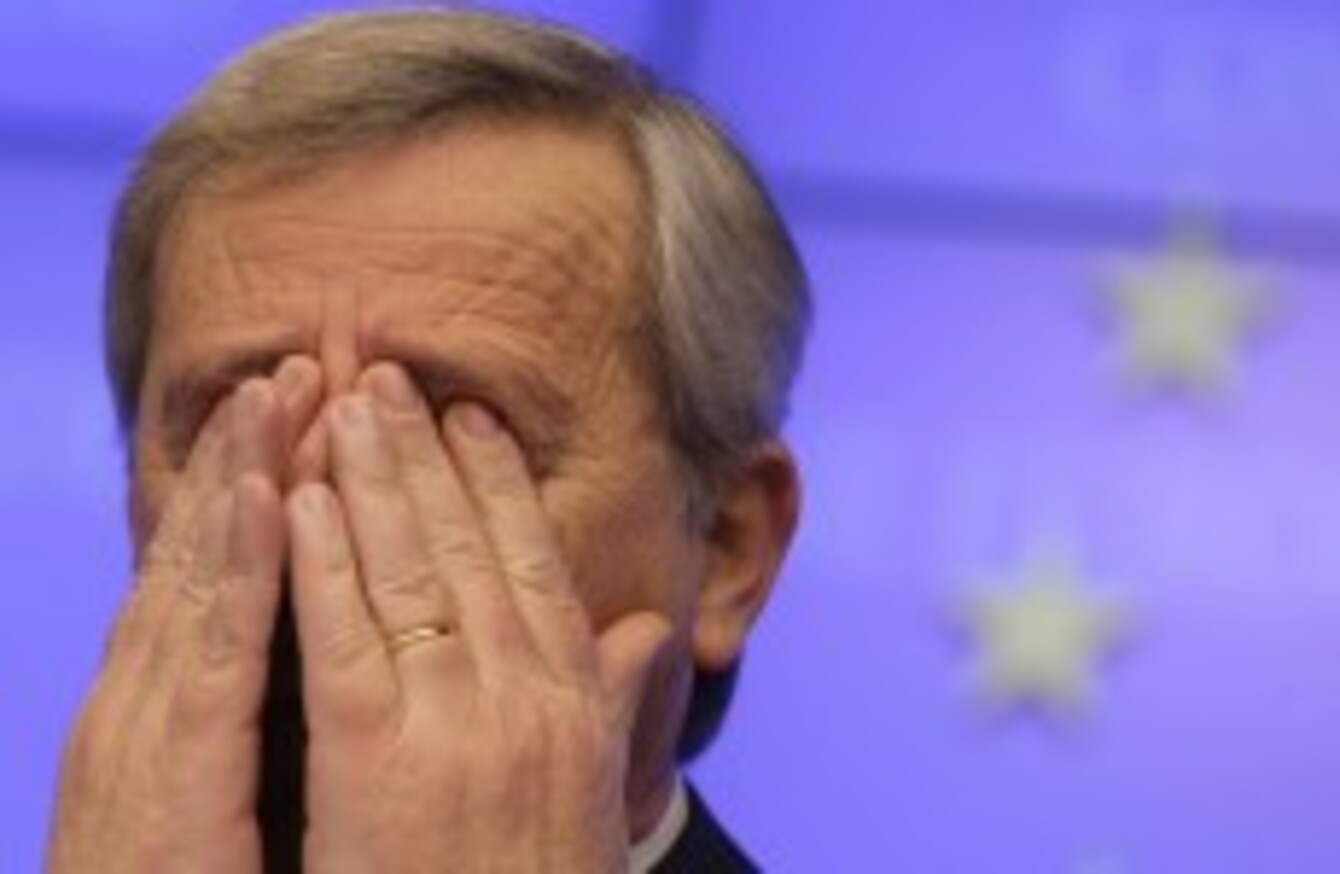 Jean-Claude Juncker announcing the €130bn bailout for Greece earlier this week
Image: AP Photo/Virginia Mayo
Jean-Claude Juncker announcing the €130bn bailout for Greece earlier this week
Image: AP Photo/Virginia Mayo
RATINGS AGENCY FITCH has downgraded Greece's credit rating yet again and said it is "highly likely" that the country will default soon.
Greece was downgraded from CCC to C in a move which further affirms the junk status of the country's debt. It comes just one day after EU finance ministers reached agreement on a €130 billion bailout deal for Greece.
Fitch said that the downgrade was due to the country's debt swap deal with private creditors, which will see them forced to accept deeper losses on their debts.
The bond swap deal will mean that around €107 billion of Greece's debt held by banks and other private creditors will be written off.
The ratings agency said that the deal indicated that "default is highly likely in the near term".
Under the deal agreed by EU finance ministers yesterday, Greece has undertaken to reduce its debts to 120.5 per cent of its GDP by 2020.