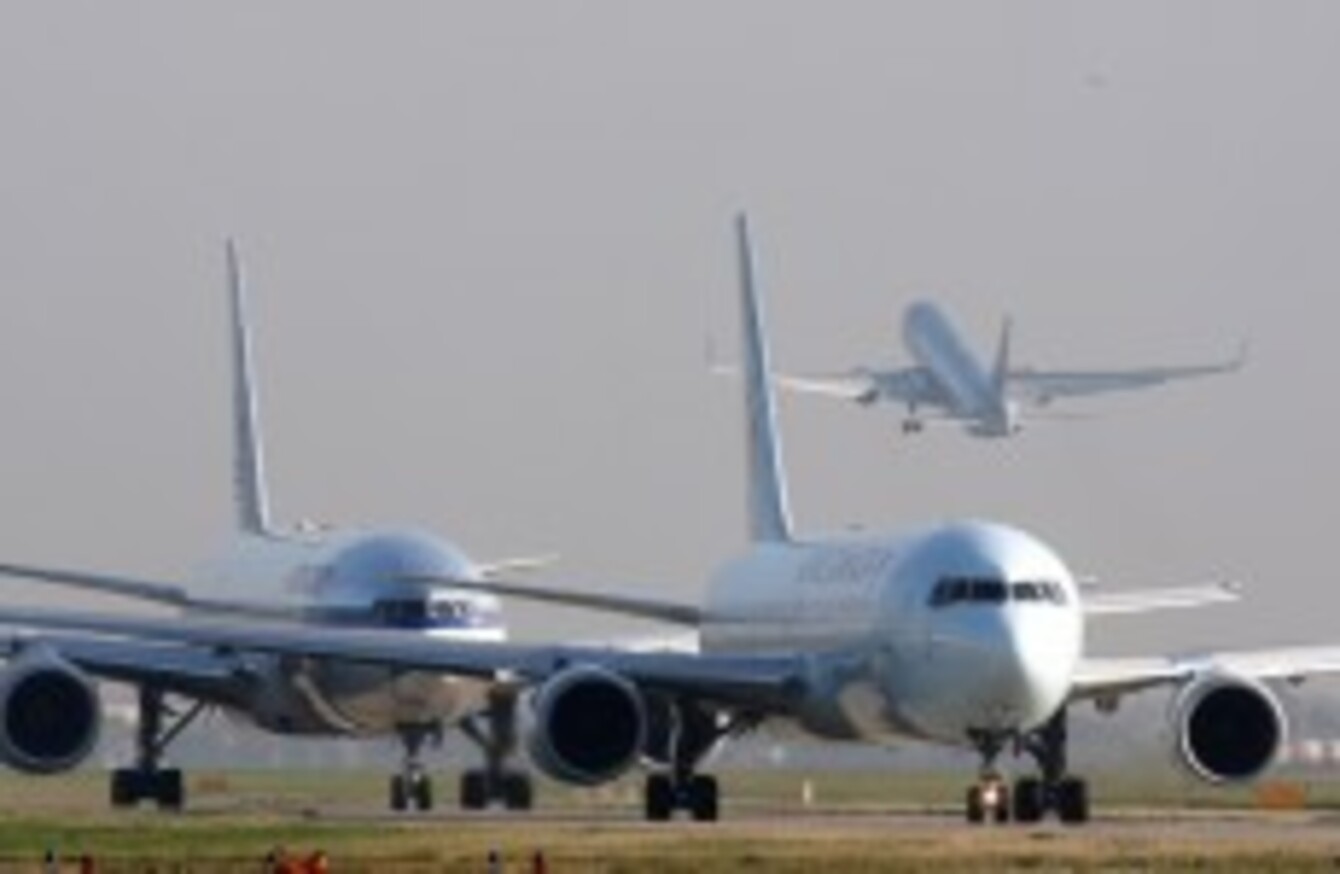 Image: Steve Parsons/PA
Image: Steve Parsons/PA
THE LEVEL OF flights between North America and Europe handled by the Irish Aviation authority last month has beaten the previous peak set in 2008.
Total flights in Irish airspace in June were up 7.6% on June 2013 with an average of 1,759 flights a day, while flights which pass through Irish airspace but do not land were up 10.7% on last year.
The single busiest day was 24 June, with 1,955 flights.
Throughout the month, the IAA recorded 30,575 en route air traffic movements and 40,515 North Atlantic Communications flights.
Cumulatively from January to June 2014, en route air traffic and flight between Europe and North America were down 1% and up 3.6% respectively when compared to the same period of 2013.
Although air traffic for Dublin and Shannon rose in June 2014 compared with last year, traffic at Cork fell by 8.7% for June 2014.
Irish Aviation Authority Chief Executive Eamonn Brennan described the latest traffic figures as "very encouraging".
"Irish air traffic continues to gain pace in 2014," he said. "Irish airspace forms the crucial gateway between Europe and North America and the increase in this traffic is greatly reflective of the continuing global upturn."
Shannon and Dublin have experienced strong increases in traffic volumes, mainly due to new services operating to and from these airports from airlines such as Ryanair, WestJet, Air Canada Rouge and BA.