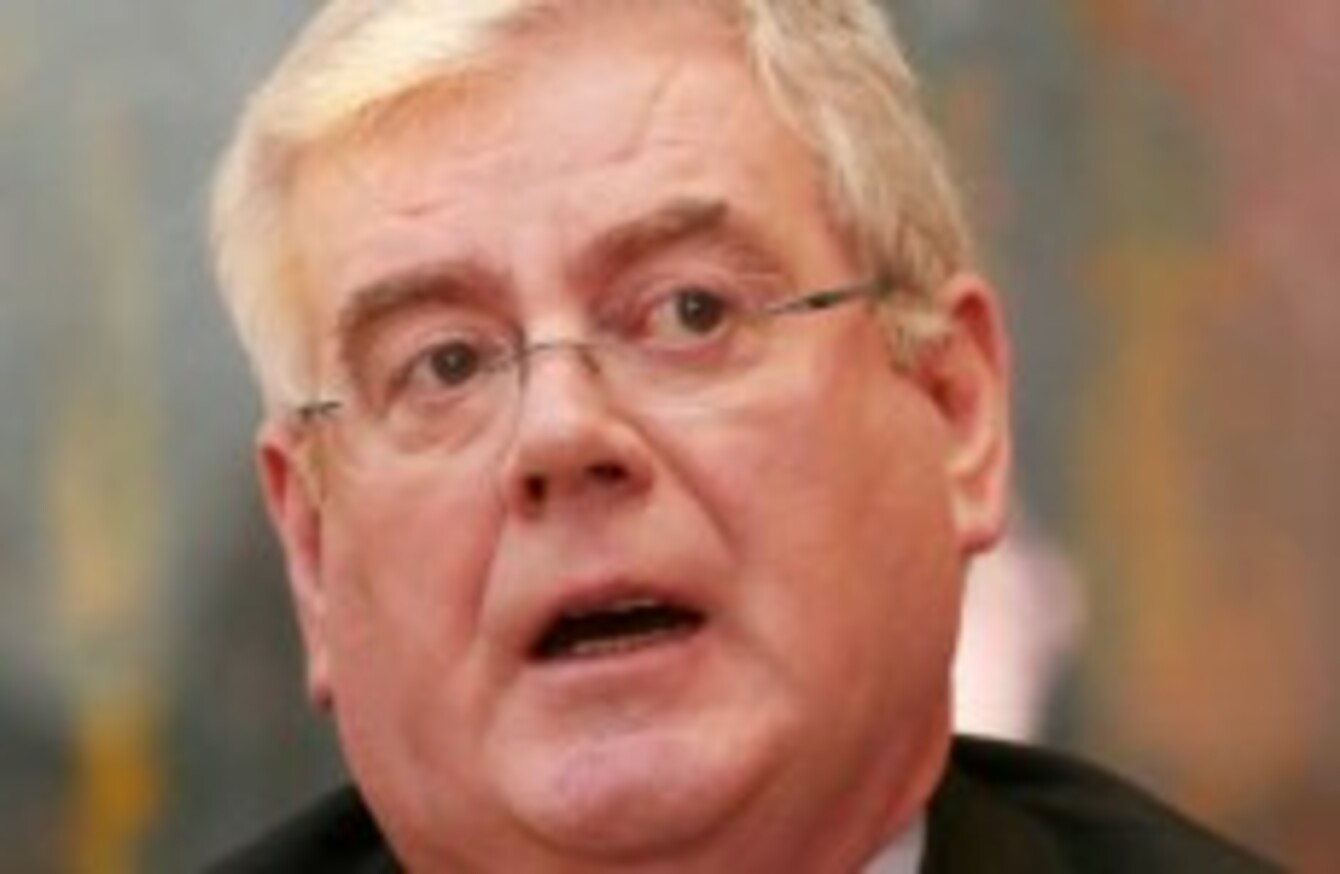 Image: Laura Hutton via Photocall Ireland
Image: Laura Hutton via Photocall Ireland
THIRTY-SIX PATIENTS were on trolleys in Tallaght hospital yesterday.
That was the first point made by Fianna Fail TD, Éamon Ó Cuív to Tánaiste Eamon Gilmore during Leaders' Questions this afternoon.
The Galway West TD asked if the government was satisfied that patient safety was not being put at risk.
The Tánaiste responded that the situation at Tallaght hospital continues to improve and that the number of people waiting on trolleys has been reduced to 19 today.
He also added that the hospital is understaffed and that it's looking for two full time nurses. He said the hospital is providing adequate care and that it's issuing a response plan.
Ó Cuív responded by saying that this problem is not confined to Tallaght, citing a "two per cent increase in the number of patients on trolleys last year" and that there are "268 patients in trolleys across the country".
He also stated that people are getting sent messages saying "don't turn up for your elective surgery" in an attempt to get the numbers of people on trolleys down.
Ó Cuív also questioned Gilmore on how the trolleys situation was being addressed:
Putting extra beds into the wards and saying they're not on trolleys any more is not dealing with the issue.
Gilmore said, "First of all the government is listening and this is not a problem that is being ignored, it's  being addressed.
The numbers on trolleys is significantly down from the time you and your colleagues were in government.
He added that he believes nobody should have to wait on a trolley.
He added that additional staff are needed and are being recruited.
Flooding
Sinn Fein TD Sandra McLellan brought up the recent flooding during the afternoon session. She said many people urgently require government support.
She also asked for the EU flood directive to be published to inform the government on how best to allocate funds for the future and she asked if the government have asked for financial assistance from the EU solidarity fund.
The Tánaiste responded by saying:
Our hearts go out to the people who have been affected by flooding…I have enormous sympathy for the plight that they're in.
"We're taking action on number of fronts," he said, adding that the Department of Social Protection has funding to assist people whose homes are damaged and that a report will be submitted to the government next Tuesday on how to move forward.
We need more than photo opportunities and words of comfort, we need to hear what the government action plan is and the immediate benefits of that plan," responded McLellan.
Gilmore said "the government has acted on this issue and has acted quickly on it", adding that "officials of local authorities and the Department of Social Protection are going house to house to talk to people about their immediate needs" and €15 million has been provided to meet those needs.