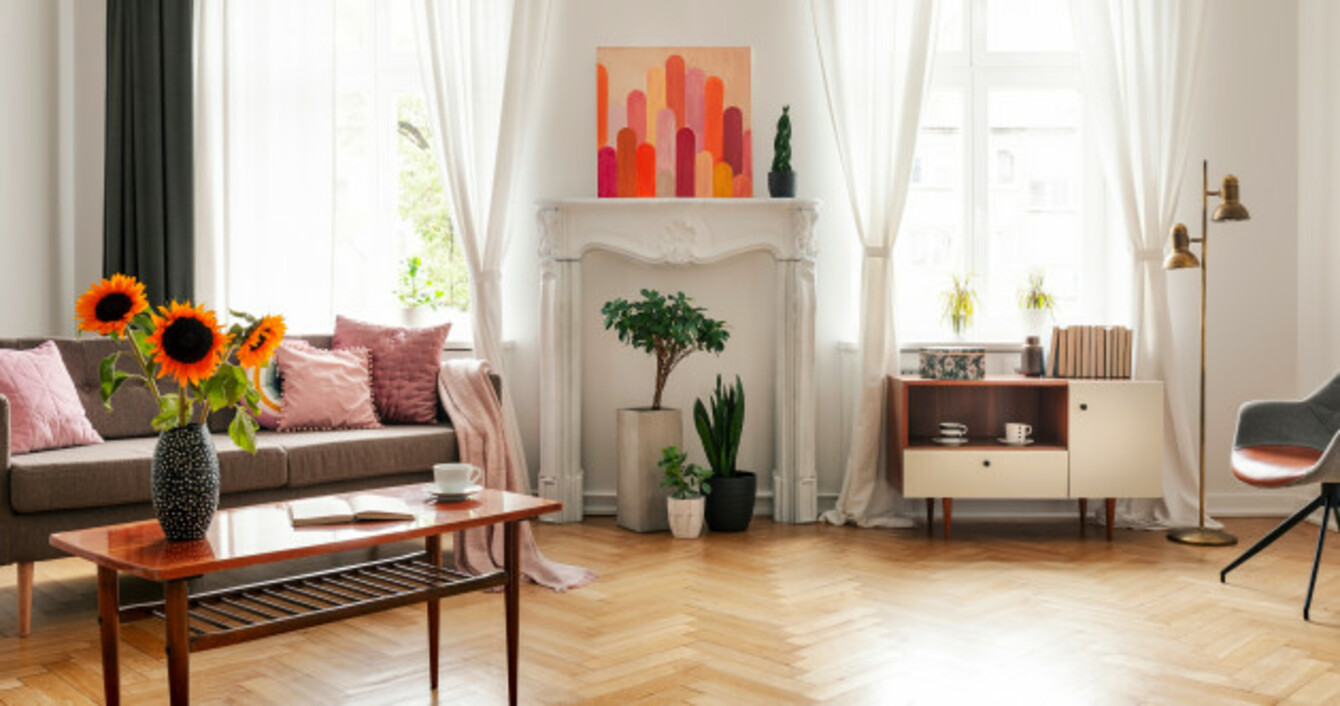 IN HOME DESIGN, not much is permanent, but the floors you choose come pretty close.
Be it the bedroom, living room or the kitchen, once your floors are fitted, it's quite the long term commitment.
You won't be switching up your floorboards or your kitchen tiles with the same frequency that you might rotate your cushions and throws, no matter how much of an interiors fiend you are. 
Working from the ground up, the floor sets the tone for each room of the house, forming the foundation on which the rest of the room comes together.
If you're considering changing your flooring, whatever you opt for must not only appeal to you now, but also stand the test of time. Personal taste invariably changes as the years go by, so you want something that lends itself to a range of aesthetics.
All things considered, your choice of floor is something you want to get right.
Here, we look at the best styles for the four busiest spaces in your home: bedroom, living room, kitchen and bathroom.
In the living room
Swapping out a tired carpet for wooden floors can transform your living room, but there's still the matter of which style of wood to go for. Opt for a style that looks as authentic as possible with a decent grain in the floorboard, so that it looks as though it's always been there. If the floors look like the real floors, they will never date. 
Grey wood floorboards are becoming increasingly popular as they provide the perfect neutral base while also working as a style statement. If you already like a lot of warm, natural wooden tones in your furniture (such as a TV unit, coffee table and bookcase), the grey provides a good contrast – you don't want an overload of the same colour of wood in the one space.
Large, long floorboards are a safe bet, especially when you are continuing the same floor throughout an open plan space.
Herringbone or parquet style flooring adds more of a definitive statement, but be careful not to go too wild on the colour – keep to greys or very natural tones of wood that will absolutely stand the test of time. If you can't imagine a living room floor without colour, remember that you'll most likely be adding rugs to this space, so use those as your chance to add more vibrancy.
In the kitchen
To maximise longevity, your best bet is to continue the same flooring throughout your kitchen, hallway and living area, opting for the same suggestions as mentioned for the living room above.
But if your aim is to zone an open plan kitchen/living area and create different aesthetics and atmospheres in each zone, then mixing up your flooring will do the trick.
In the image below, I love how the parquet wooden floor merges with a busy Florentine tile, separating the living room from the kitchen while knocking it out of the park on the style front:
In what might be the busiest and messiest room in your house, tiles work a treat, but aim for something more visually interesting than off-white squares. Try mixing patterns or contrasting colours with your cabinets for a truly Pinterest-worthy kitchen.
You're going to spend a lot of time in your kitchen, so this is not a place to settle for a style you only half-love. Be brave!
In the bathroom
The bathroom is trickier than most rooms in your home as tile trends move a lot faster than floorboard trends. There's a much larger range of choice when it comes to bathroom tiles but what's hot today may feel dated in a few short years.
If your aim is to get more than a decade out of your bathroom, go more pared back and neutral. Stone and sand coloured tiles were incredibly popular in the earlier part of this decade, but now they're beginning to feel a bit jaded.
Something that won't date quite as easily, however, is the humble subway tile (on the walls) paired with darker neutral floor tiles.
Monochromatic colours will always work a treat in my book, whether they're dark on the floor and light on the walls or vice versa. A style I'm currently loving that most definitely has longevity is ceramic mosaic hexagonal tiles in black, white or grey – a true classic.
In the bedroom
Bedrooms are one of the few spaces left at home where carpeting is still very popular for its comfort and cosiness.
A light grey, low pile carpet is a truly stylish choice for bedroom, working with any number of bedroom decor styles, and one that you won't tire of as long as the carpet itself remains in good nick.
Carpets do make a space feel more intimate (which is a nicer way of saying 'smaller), so if you want to create the illusion of more space, then go with wooden floorboards instead.
A warm natural wood finish – whether they're original floorboards or semi-laminates – will keep things feeling airy and calm in your space of slumber.
Wider planks will further add to the space-giving illusion as well as satisfying your need for something more stylish and contemporary.