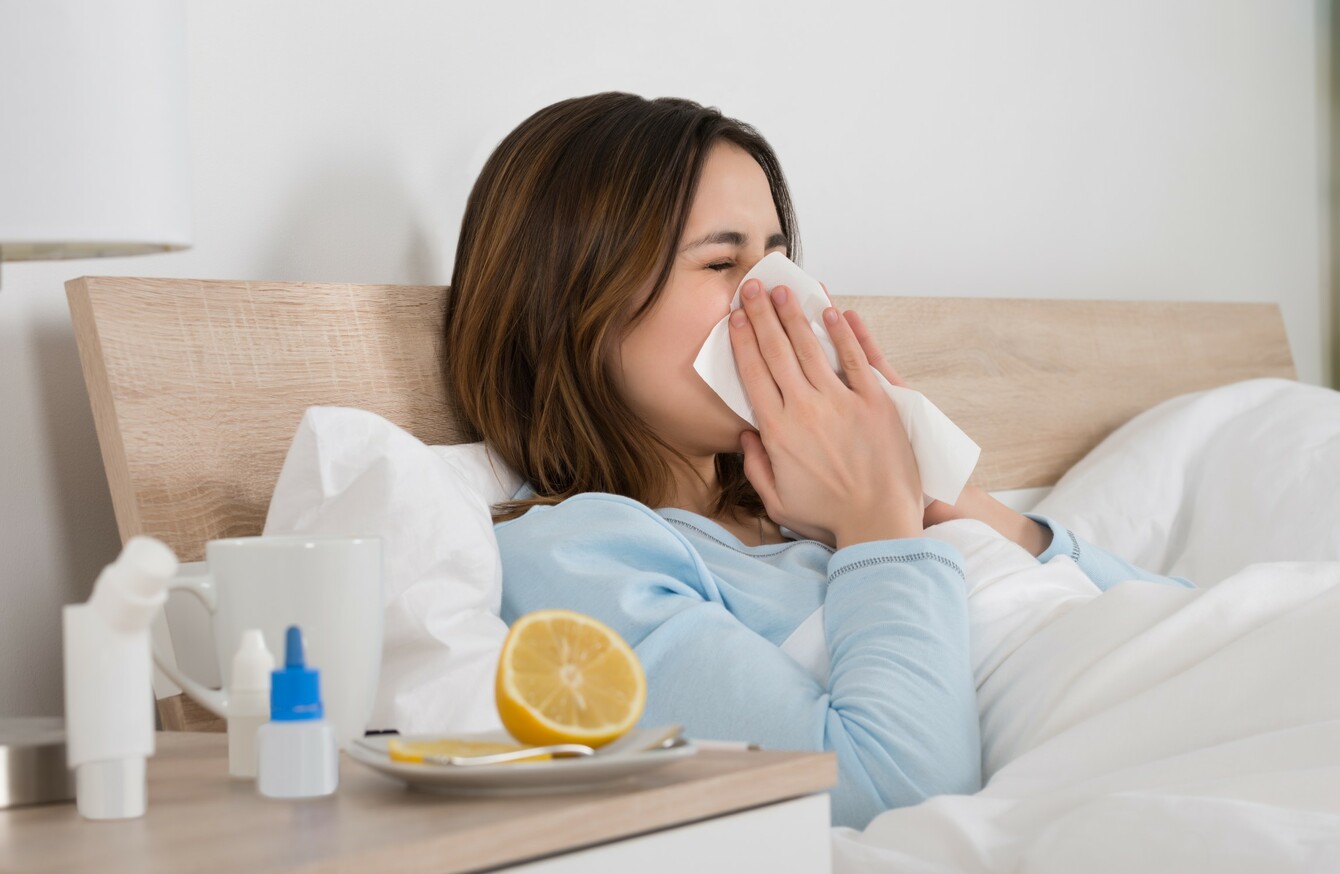 Image: Shutterstock/Andrey_Popov
Image: Shutterstock/Andrey_Popov
AT-RISKS GROUPS like pregnant women and the elderly are be urged by the HSE.
The Health Service Executive (HSE) says that a particularly bad flu season could lead to up to 1,000 deaths in Ireland with some people more at risk than others.
The at-risk groups being specifically urged to get the vaccine include:
People over 65.
Someone with a long-term illness.
Pregnant women.
People in nursing homes.
Healthcare workers.
The flu and pneumococcal vaccine is free for all those in the at-risk groups although patients may have to pay for the consultation.
Those aged 18 years or older in the at risk groups may attend either their GP or pharmacist for vaccination and those under 18 years should attend their GP.
The vaccine and consultation are free for those who are in an at-risk group and who have a medical card or GP visit card.
During last year's flu season, the HSE estimates that 55.4% of people aged 65 and over who hold a medical card or GP visit card received the flu vaccine. This was down on the two years previous and well below the World Health Organisation's target of 75%.
For pregnant women, the seasonal flu vaccine can be given at any stage of pregnancy and also protects the baby
The flu vaccine for this season protects people against the three most common flu virus strains that are expected to be circulating this years.
The HSE says that reactions to the flu are "generally mild" and that "serious side effects are very rare".
Dr Brenda Corcoran, head of the HSE's National Immunisation Office, is also advising people that the vaccine does not give people the flu.
"The flu vaccine cannot give you the flu as it does not contain any live flu virus and all those at risk should get vaccinated as soon as possible this year to make sure that they are protected," she says.
Further details about flu season can be found on the HSE's flu website.