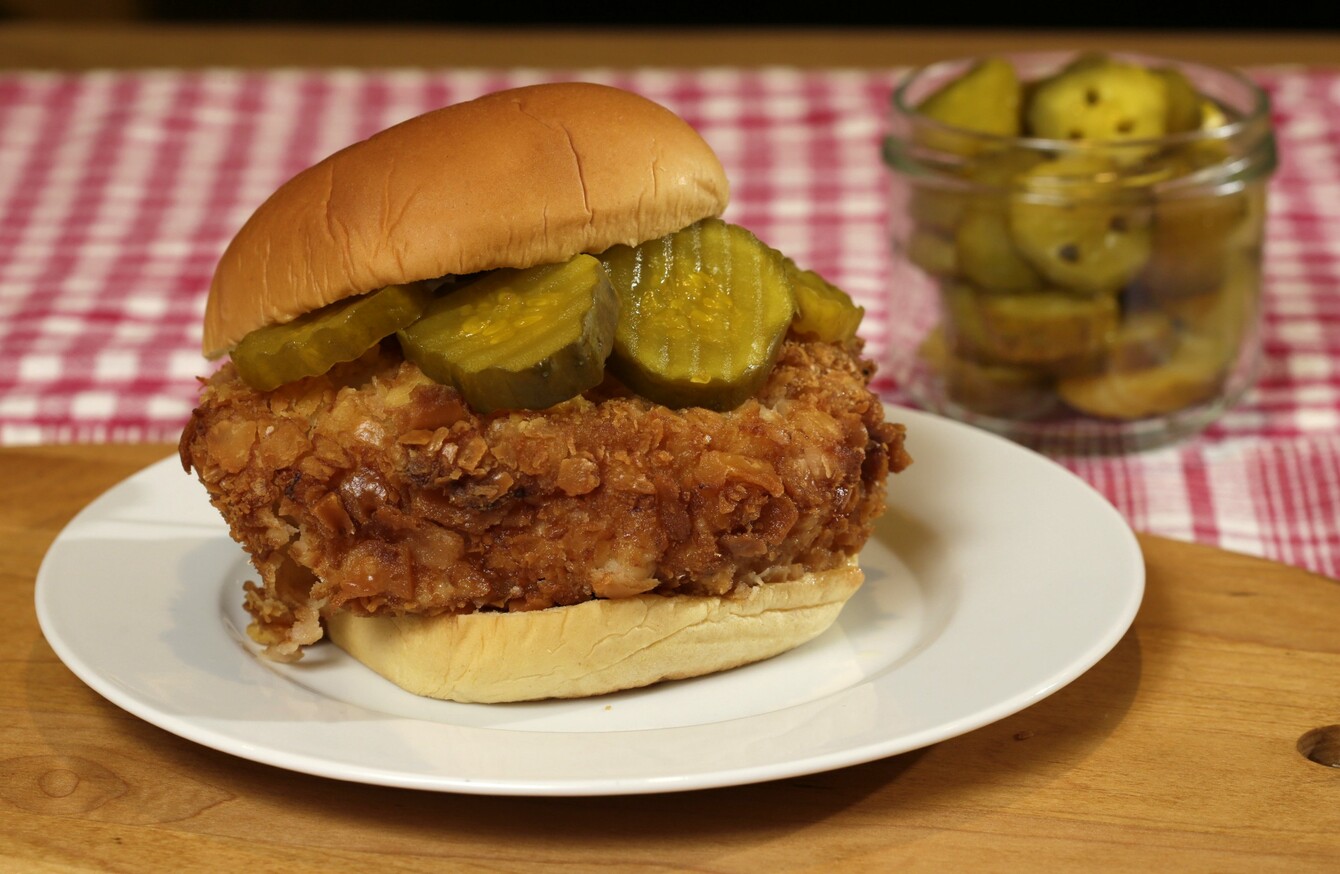 Image: Richard Drew
Image: Richard Drew
THE FOOD SAFETY Authority of Ireland (FSAI) served closure orders on eight food businesses last month, including a cake stall in Temple Bar and a popular burger bar in Cork.
Five of the closure orders have since been lifted, but three remain closed:
Son of a Bun (restaurant), 29 McCurtain Street, Cork
Lebanese Kitchen (manufacturer/packer), Unit 97 Millennium Business Park, Blanchardstown, Dublin 15
New Dynasty Chinese Take Away, Clarecastle, Co Clare
The five businesses which were closed, but have since reopened are:
Bingo Polish Market  (grocery) (Closed area: raw meat counter and ready to eat deli sections of the premises), 4 Main Street Upper, Arklow, Wicklow
The Holy Grail Restaurant, 13 Market Square, Enniscorthy, Wexford
New Yaadgar restaurant/canteen, Esker Court, William Street, Tullamore, Offaly (order since lifted)
Piece of Cake food stall, (Closed activity: storage of foodstuffs likely to support the growth of pathogens), Meeting House Square, Temple Bar Market, Temple Bar, Dublin 2 (order since lifted)
The New Leaf Restaurant, Unit 1 – 2 Tallaght Retail Centre, High Street, Tallaght, Dublin 24
Gammells restaurant in Ranelagh, meanwhile, was served with a Prohibition Order, which has since been lifted.
The FSAI also successfully prosecuted Keelaghan Wholesale Meats Ltd, a cutting plant in Ashbourne, Co Meath.
Commenting on the latest enforcement orders, Dr Pamela Byrne, chief executive, FSAI said the onus was on each food business to put in place a food safety management system.
By law, food businesses should at all times produce or serve food that is safe to eat.

This is only achieved through continuous review of food safety practices and standards to ensure adherence to current legislation.  Negligent practices cannot and will not be tolerated.
In a statement, Son Of A Bun restaurant said that construction work in the basement of the restaurant took place from 30 June to 4 July to address the issues raised in the FSAI closure notice.
Son of A Bun and the FSAI undertook a range of investigative measures to identify the source of the complaint [...]To date, all beef samples from Son of A Bun have tested negative for pathogens including Ecoli. While no pathogens were found in the food chain at the restaurant, four staff have tested positive to carrying bacteria linked with Ecoli, while not being ill themselves or presenting with any symptoms.
Son of A Bun owners, Niall and Amanda O'Regan, said:
We are all devastated by this news.  It is a really difficult time for all concerned. Of utmost importance is public safety and we are working day and night to resolve this situation.