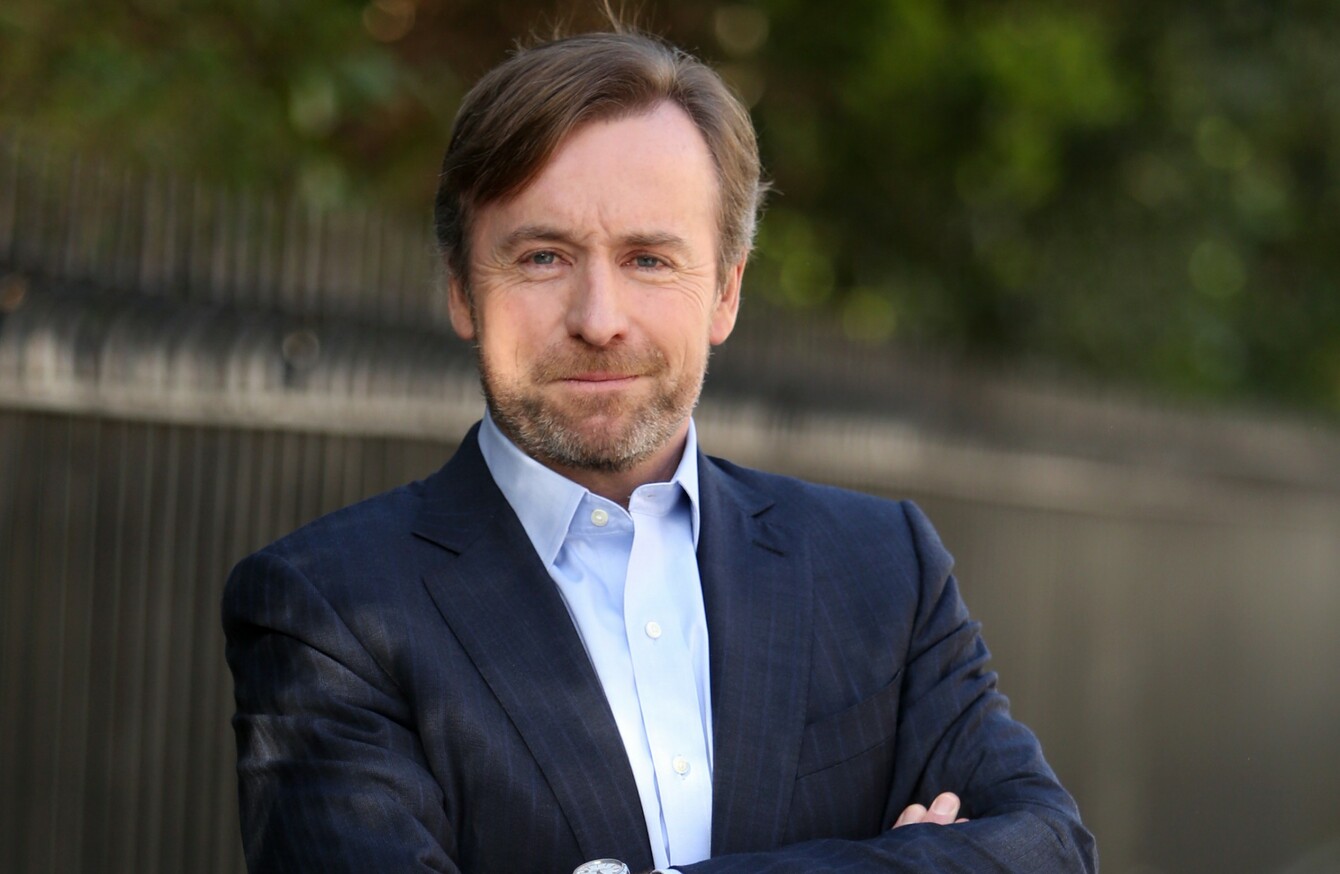 Eamonn Quinn
Image: Sam Boal
Eamonn Quinn
Image: Sam Boal
DRAGONS' DEN INVESTOR Eamonn Quinn is to chair the government's new action group on food waste in the retail sector.
Minister for Communications, Climate Action and Environment, Denis Naughten will today launch the initiative in a bid to encourage supermarkets to lead the way in the reduction of food wastage.
All the big players in the food retail industry will attend today's forum – including Centra, Supervalu and Tesco – to examine the solutions.
Ireland generates over one million tonnes of food waste per year. Around 40% of this comes from food production, while 60% of it comes from the household and commercial sector.
Eamonn Quinn, the son of retail giant turned politician Feargal Quinn, will examine the issue of food wastage from a retail point of view. He will also launch a national charter on food waste, which will encourage each individual shopper to take responsibility for their own actions to reduce waste.
The action group, made up of all the main supermarket chains, is being asked to come up with concrete agreements on their food promotions and how they will influence awareness among their customers.
The group will operate for an initial term of 12 months. External experts will be asked to attend meetings for the purpose of providing input to discussions and a report will be prepared for the minister at the end of that period.
Food thrown away
"I am appalled that we as a small nation generate two tonnes of food waste every minute, yet one person in every eight go hungry. Do we realise that land 200 times the size of Ireland is used to grow food that is just thrown away? The extent of the damage our appetite for excess is doing to our world is unthinkable," Naughten told TheJournal.ie.
One of the main issues to be tackled is consumer confusion over sell-by and best-before dates.
#Open journalism No news is bad news Support The Journal

Your contributions will help us continue to deliver the stories that are important to you

Support us now
"Reduced, or better, food packaging also has a role to play – excessive or unsustainable sourced packing forms part of the environmental cost of food. The appearance of fruit and vegetables is known to influence consumer buying. A significant part of total food wastage occurs at the consumer level," said the minister.
'Waste not to want not'
"Older generations laid much store by the adage 'waste not, want not'. They understood the seasonal and cyclical nature of abundance and need. In a modern society, where everything is available, all year round and at every price point, new insight is required as to how we can live within the capacity of our planet in terms of the materials we consume and the waste we must manage," he added.
As a minimum, Naughten said he wants to see supermarkets implementing prevention measures in Ireland that are already rooted in retail stores around Europe.
Supermarkets have made themselves indispensable in our modern busy lives. They do it very well but their influence – their purchasing power and their marketing power – brings responsibility too. Corporate Social Responsibility must be meaningful and not just a governance tick-box.
I want to see Irish supermarkets leading the way on this issue. As a first step, I would like to see them signing up to the Food Waste Charter for Ireland.
A new publicity campaign around how the brown bin can play a role in household waste is also being rolled out this week.
The message will highlight how the brown bin can not only help with proper waste segregation but also raise awareness of the scale and nature of food wasted every day. If we find ourselves repeatedly tipping mouldy bread or wilted salad leaves into the brown bin, it is more likely that we will think twice before buying so much the next time.