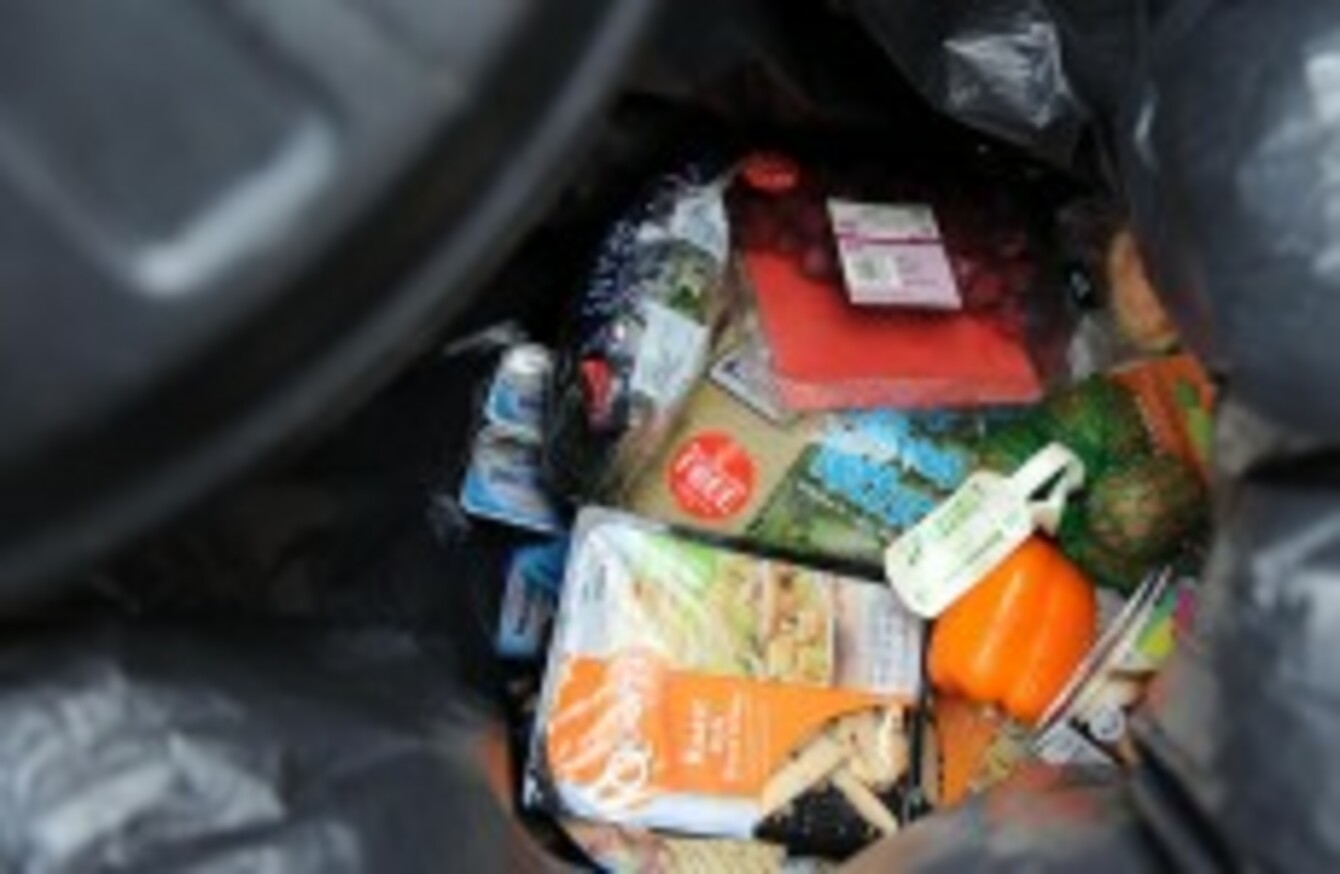 File
Image: Nick Ansell/PA Wire/Press Association Images
File
Image: Nick Ansell/PA Wire/Press Association Images
DO YOU KNOW the difference between 'best before' and 'use by' dates?
According to new research by safefood for their Cut Food Waste campaign, 32 per cent of consumers believe 'best before' and 'use by' dates on food labels mean the same thing.  Plus, the research revealed that 44 per cent of consumers know there's a difference between the two – but are unsure which is which.
To help cut food waste, safefood and the Environmental Protection Agency (EPA) Stop Food Waste programme have joined together as part of European Week for Waste Reduction, which runs from 17 – 25 November, to encourage consumers to check the dates on food labels.
Dr Gary Kearney, Director, food science, safefood said:
We know that 30 per cent of the food we buy is thrown away and the aim of this campaign is to help consumers become more aware of 'use by' and 'best before' dates on foods and the difference between them. And with most people underestimating just how much of their weekly grocery bill is wasted on food that is in the end, thrown out, consumers can save money by focusing on these dates. Our advice is to treat Best Before Dates as a guideline and Use By Dates as a deadline.
Odile Le Bolloch, spokesperson for Stop Food Waste at the EPA, said that understanding the difference between 'best before' and 'use by' dates will empower consumers to stop wasting food and save them money.
Food waste
Research for the campaign also found that consumers said bread was the food they wasted most (43 per cent), followed by fruit (15 per cent), dairy products (12 per cent), vegetables (10 per cent) and cooked packaged meat (4 per cent).
European Week for Waste Reduction (EWWR) is about encouraging behaviour changes to promote more sustainable consumption and production. A full list of events taking place around the country can be found on the EPA website at www.ewwr.ie.
For more information on how to reduce waste, people can visit the EPA's BeGreen website.