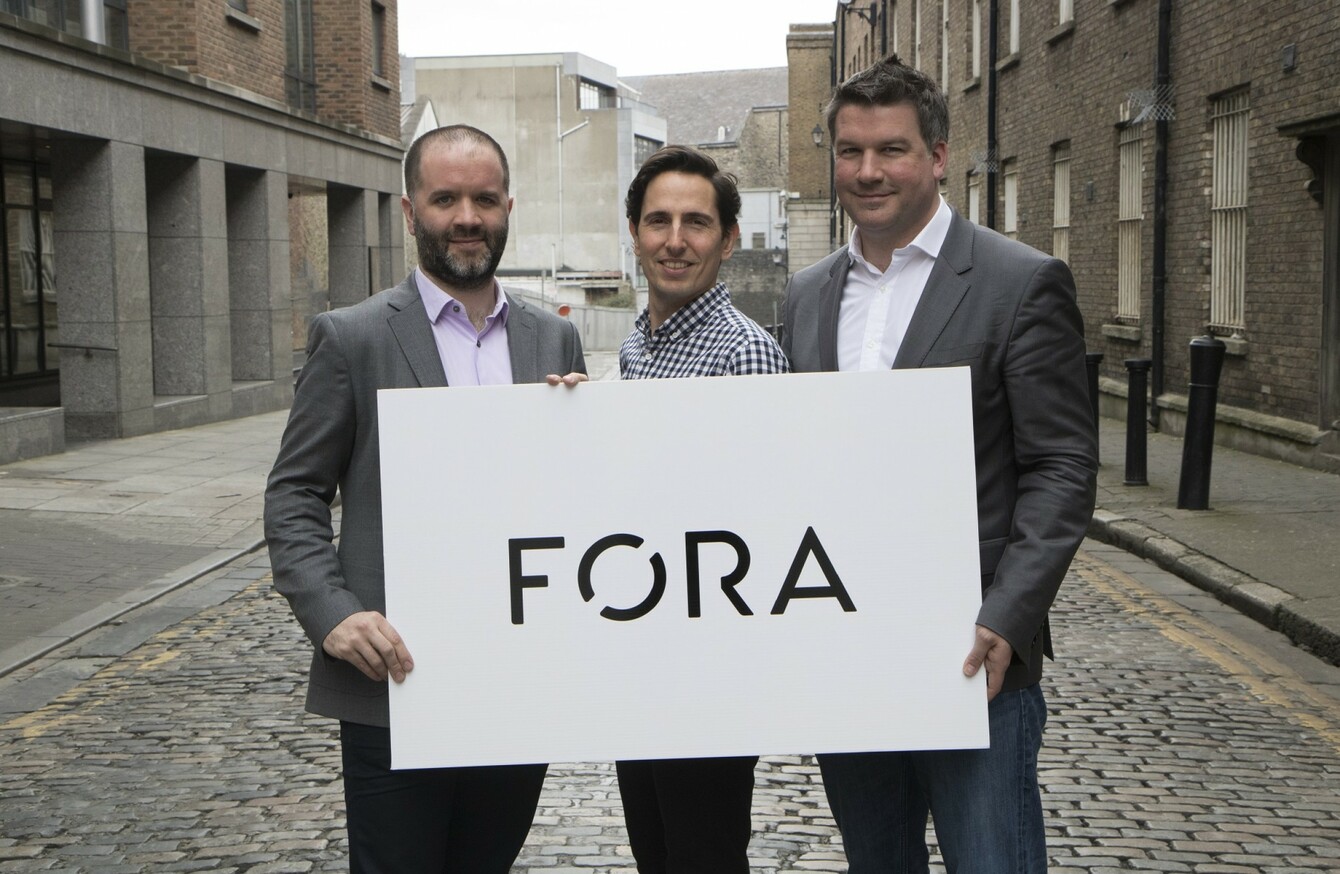 Fora publishers Brian and Eamonn Fallon with editor Peter Bodkin (centre).
Fora publishers Brian and Eamonn Fallon with editor Peter Bodkin (centre).
IRELAND HAS A new hub for business journalism with the launch of new site Fora.
The publication – which went live this morning – is the latest venture from Journal Media Ltd, which is behind TheJournal.ie, sports centre The42 and entertainment site DailyEdge. 
Founders Eamonn and Brian Fallon said that Fora would fill a niche for quality journalism targeted at the vibrant startup and SME community in Ireland.
They said:
We are very excited about the potential of Fora to tap into a gap in the delivery of business news and related content on mobile.

It joins TheJournal.ie, The42 and DailyEdge.ie in delivering a fantastic mobile experience to a business community currently under-served in this area.
From today, users of Fora can have full and free access to articles and commentary through a LinkedIn or email invite by signing up here. After this initial beta phase, Fora will be open to full public view.
The site features top-class journalism from a team of experienced business reporters including Paul O'Donoghue who today analyses a vulture fund whose Irish arm made €1.4 billion in 2014 – but only paid the Irish Exchequer €1m in tax, and Killian Woods, who has been gathering advice on how best to master the art of the startup pitch.
Fora editor Peter Bodkin said that his team will focus on "the issues that matter to Irish entrepreneurs and offer a deeper look at the country's most innovative companies and key sectors".
He also highlighted Fora's mission to provide a platform for the business community on which to interact and offer their own stories and experiences to peers in their sector.
The new site has been welcomed by business people and SME and entrepreneurial support groups, including the UCD-based centre for new ventures, Nova.
A number of tech features on the site are already proving popular:
Check out Fora here – all feedback welcome to news@fora.ie and on LinkedIn, Facebook and Twitter.