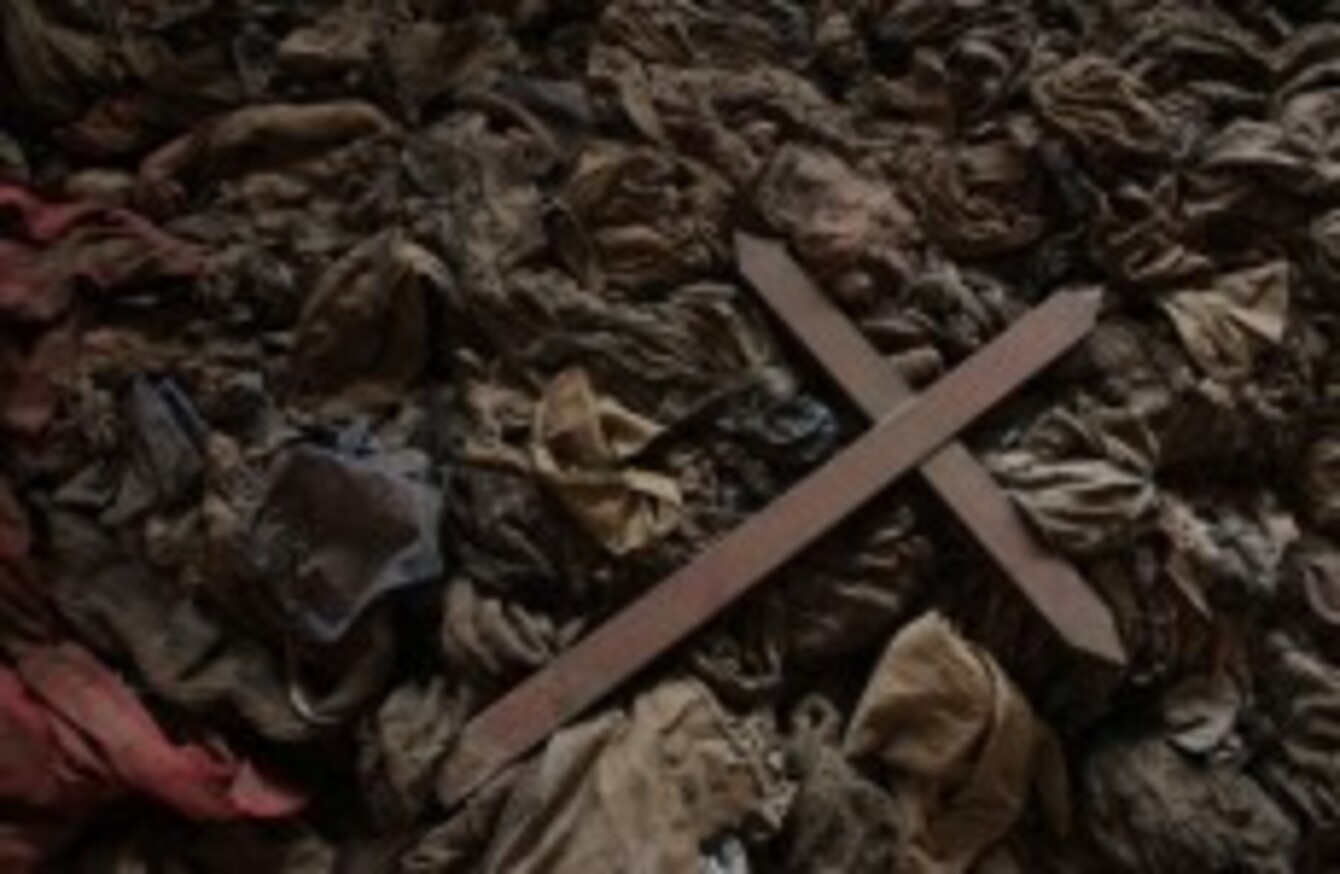 A wooden cross lies among clothes from some of the estimated 10,000 Tutsis killed in a two-day massacre at Nyamata church, now a memorial to the 1994 genocide, in the town of Nyamata, Rwanda
Image: REBECCA BLACKWELL/AP/Press Association Images
A wooden cross lies among clothes from some of the estimated 10,000 Tutsis killed in a two-day massacre at Nyamata church, now a memorial to the 1994 genocide, in the town of Nyamata, Rwanda
Image: REBECCA BLACKWELL/AP/Press Association Images
A FORMER GOVERNMENT minister in Rwanda has been found guilty of war crimes.
Pauline Nyiramashuko, Rwanda's former minister for family and women affairs, and her son Arsene Ntahobali, a former militia leader, were both found guilty of genocide, war crimes and crimes against humanity, including rape.
The UN tribunal trying both Nyriamashuko (65)  and Ntahobali, who were key suspects of the 1994 Rwanda genocide, sentenced them to life prison terms.
Mother and son helped to abduct hundreds of ethnic Tutsis, who were assaulted, raped and killed.
During Rwanda's 100-day genocide, at least 500,000 ethnic Tutsis and moderate Hutus were slaughtered.
- AP