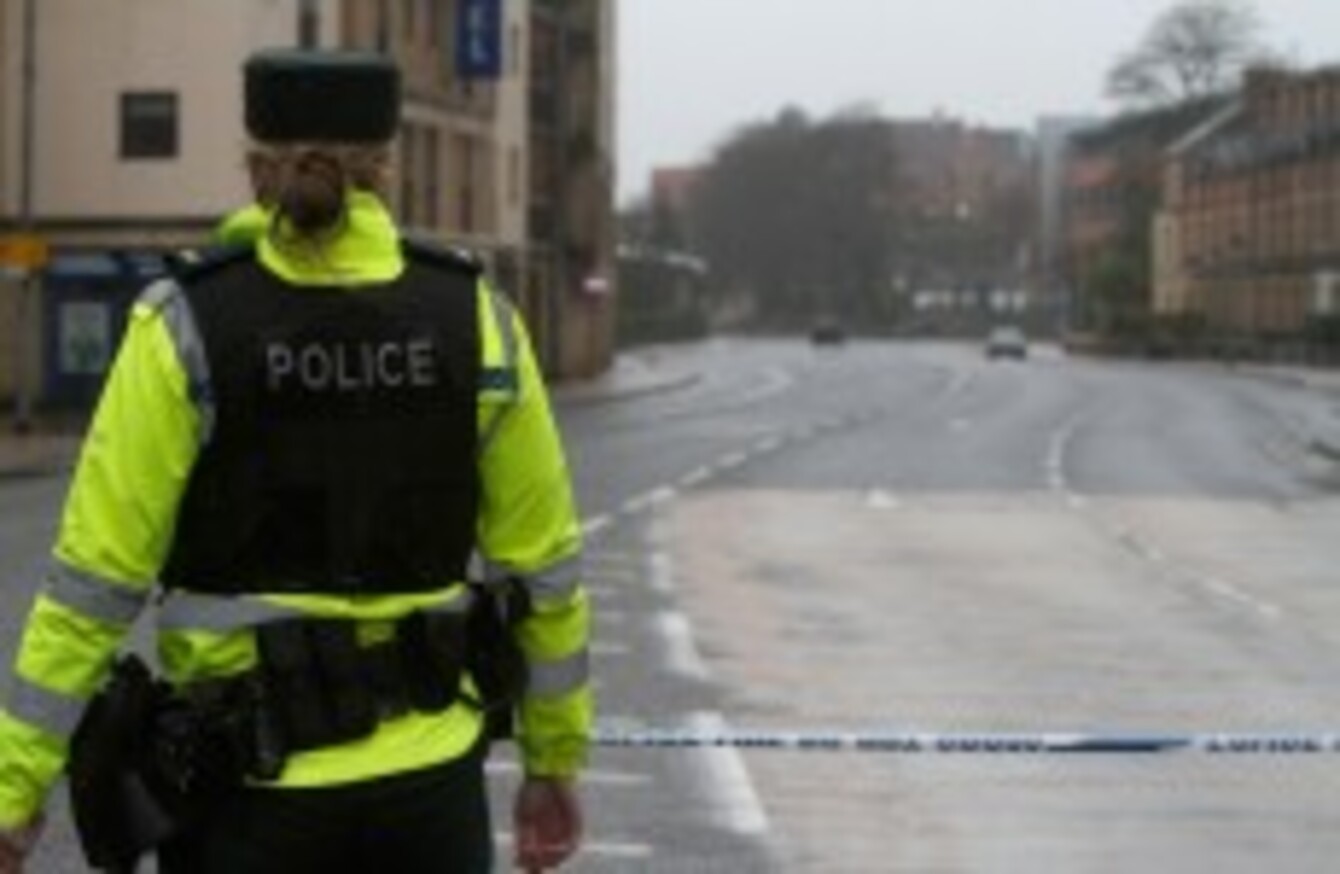 A PSNI officer in Derry (File photo)
Image: PA Wire
A PSNI officer in Derry (File photo)
Image: PA Wire
POLICE CHIEFS IN Northern Ireland and London have suspended officers from duty following a raft of new investigations into alleged racism, including some cases reported by police staff to their superiors.
London's Metropolitan Police, Britain's largest police force, said it was dealing with 10 new race-related complaints involving 20 staff, among them an allegation that an officer used a racial slur while arresting a black man in the aftermath of England's riots last August.
In Northern Ireland, four police officers were suspended from duty after the discovery of racist and sectarian text messages.
Deputy Commissioner Craig Mackey said a total of eight officers have been suspended while the cases are investigated by the country's police standards watchdog.
"We expect our staff to behave ethically and with the utmost integrity at all times both on and off duty," the Police Service of Northern Ireland said in a statement.
Any officer who fails to abide by the high standards of behavior expected of all officers as laid out in our code of ethics can expect to be rigorously investigated.
Since the Good Friday Agreement, the Police Service of Northern Ireland has risen to 29.76 percent Catholic. In 2001, the force it replaced — the Royal Ulster Constabulary — was 8.3 percent Catholic.
London police have long attempted to tackle allegations of racism. A major report commissioned in the wake of the 1993 death of a black teenager concluded that Scotland Yard was "institutionally racist" and had failed to properly investigate the killing because of its hostility to London's black community.
Mackey said the fact police officers themselves had reported allegations of racism showed that attitudes inside the force had changed.
"Whilst any use of racist language is abhorrent, what is reassuring for me is that in the 10 cases that have been referred … six involve other officers who have stood up and raised concerns, showing that we are an organisation that will not stand for any racist behavior," he told reporters.