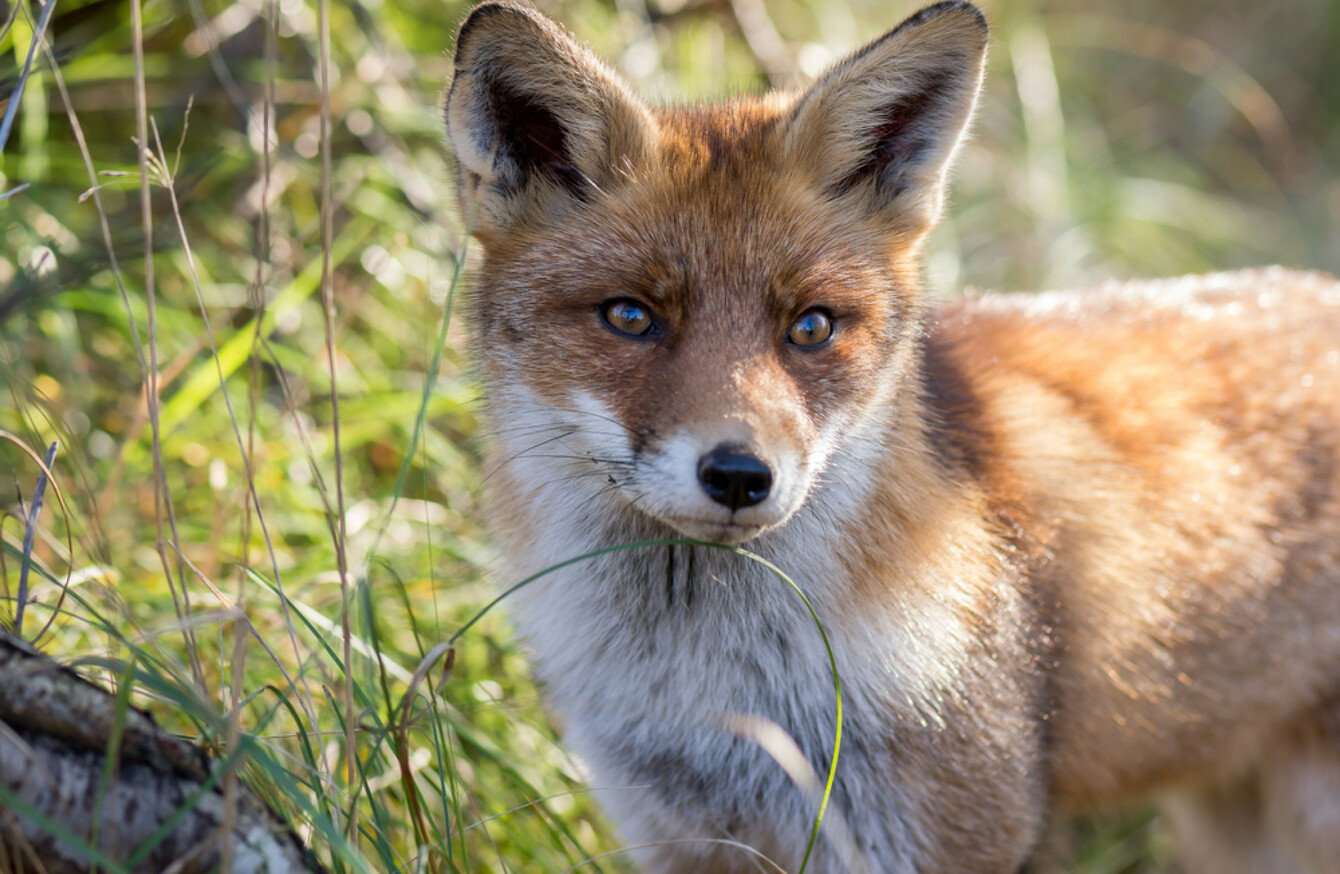 File photo.
Image: Shutterstock/Jolanda Aalbers
File photo.
Image: Shutterstock/Jolanda Aalbers
This article contains images some readers might find distressing.
GARDAÍ ARE INVESTIGATING an incident in Cork where a fox was allegedly killed by dogs during a hunt on Stephen's Day.
A resident of the estate where the incident took place told TheJournal.ie of how the pack entered the estate in Macroom.
"I noticed a fox run into the estate and thought it was unusual, then it dawned on me that the hunt was on," Niamh Hodge said.
He ran into the garden next door, and I presumed he got away, there's a field behind our house.
Hodges said that moments later a pack of "30 to 40 dogs" entered the estate, searching the other gardens but accumulating in front of her family's home. Her husband attempted to get the dogs out of the garden.
They then discovered the corpse of a fox in their front garden and called the gardaí.
Hodges said after this a number of men arrived at the estate in jeeps, asking for the fox's body. She refused. Gardaí were called to the scene.
In a statement, a garda spokesperson said:
Gardaí are investigating an incident at Ard Na Greine, Macroom, Co Cork which occurred on the 26 December 2017 at approximately 2pm. No arrests have been made, investigation ongoing.
Hodges added that she was thankful no children had been playing in the estate, and described it as "luck" that none of her three children were outside the house at the time.
TheJournal.ie has contacted members of the hunt involved in the incident for comment. The Mail on Sunday reports that a member of a Cork hunt group denies that their dogs killed the fox.
The Association of Hunt Saboteurs has organised a protest in Macroom on Monday morning over the incident.
Fox hunting is legal in Ireland and foxes are not a protected species, with supporters often citing it as a form of pest control. Hunts must be registered and take place at only certain times of the year.
Minister for Agriculture Michael Creed said last year that there are no plans for a ban on fox-hunting, AgriLand.ie reports, and that hunts adhere to 'the highest standards of animal welfare and good behaviour.