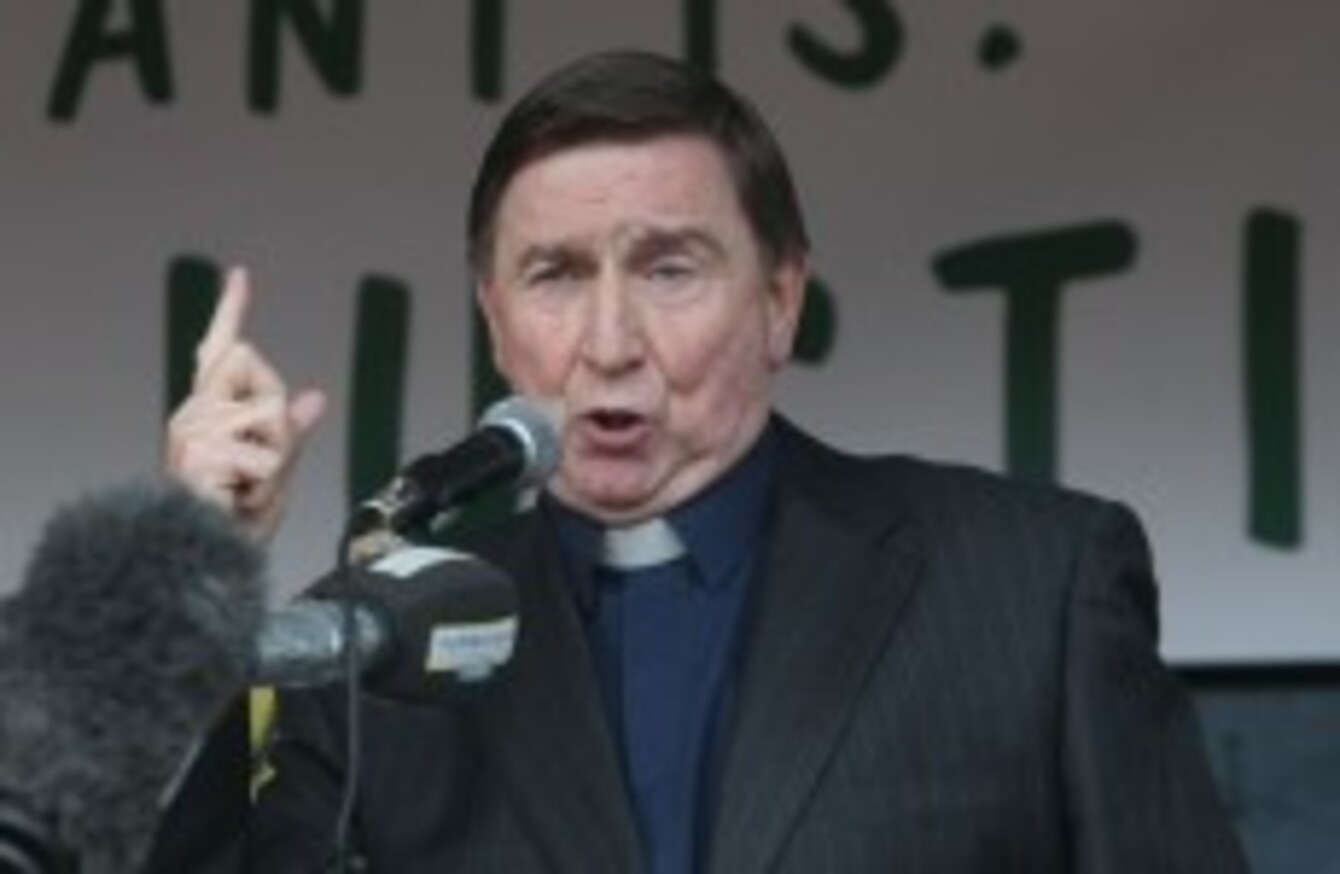 Image: Niall Carson/PA Wire/Press Association Images
Image: Niall Carson/PA Wire/Press Association Images
FATHER BRIAN D'ARCY has defended his appearance at a rally in Cavan in support of the Quinn family.
The rally took place in Ballyconnell last Sunday and Fr D'Arcy spoke to Charlie Bird on RTÉ Radio 1′s Marian Finucane show this morning about the responses he received afterwards.
Neighbour
Admitting there has been "a lot of stick", he said he had gotten about 20 letters, which is a small amount for him, and that only about three of them were supportive.
The priest said he went there "not as some big public figure", but "quite simply because I'm a neighbour" and from the local area.
Fr D'Arcy said that "it's a priest's duty to be in the area" and that he was asked to be there. He said that he has tried to help all sorts of people, including workers and family members, for the past three or four years "to try to terms with the tragedy that has happened in this area".
"I make no apology for being there as a priest," he said, adding that he would be "very, very remiss in my duty if I didn't go there as a priest."
Fr D'Arcy said that "a community has a right to get together and be supportive". He added that "we must also remember the burden that has been placed on the taxpayers by all of this".
Sean Quinn
Fr D'Arcy also said he is "against wrongdoing of any kind". Regarding Peter Darragh Quinn, who is facing a prison sentence if he returns to the Republic of Ireland, Fr D'Arcy said he has spoken to him once and told him the situation will "have to be resolved according to justice in its own good time".
He said he also spoke to Sean Quinn once, but added that he is not a guru and advisor to the Quinns.
I think as a priest there is no point in me being a priest if I only show compassion to a select few. I think Sean Quinn knows if he needs my hand I will be there.
When asked if he would visit Seán Quinn Jr in prison, he said that he would in the future.