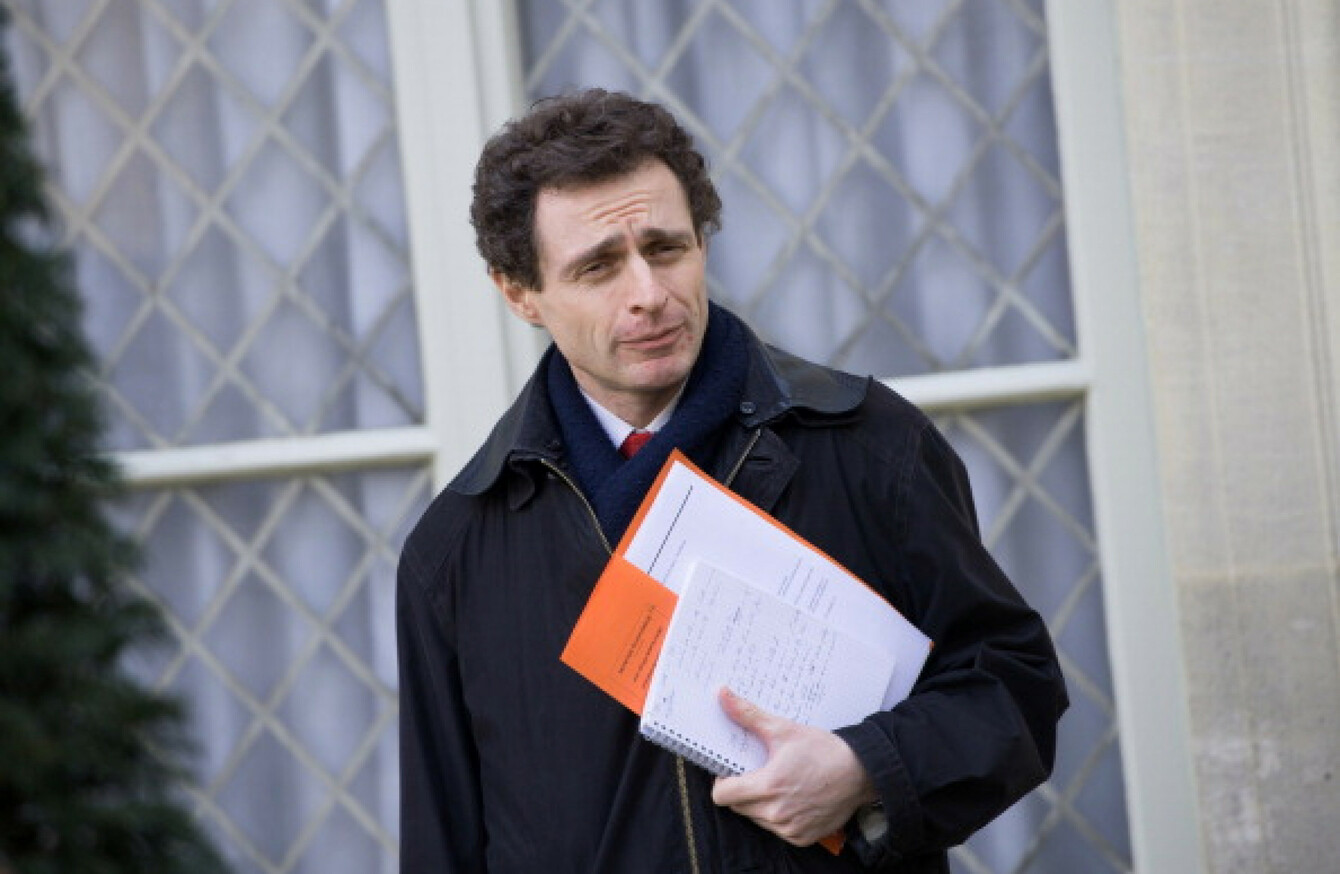 Image: AFP/Getty Images
Image: AFP/Getty Images
aFRANCE'S AMBASSADOR TO the European Union walked out of a meeting in Brussels in protest at a bid to hold some of the talks on the post-Brexit budget solely in English, sources said.
Envoy Philippe Leglise-Costa left the talks on Wednesday to show his dissatisfaction with the "linguistic regime", France's permanent representation to the EU told AFP, confirming a report by Politico Europe.
French is one of the three official working languages of the EU along with English and German, but it has been in decline in recent years, particularly after several Eastern European states joined.
The French walkout came as ambassadors from the 28 countries discussed technical details on future talks involving a group of experts on the bloc's long-term budget after Britain leaves, one of the most sensitive issues the EU faces.
"It was not some kind of orchestrated scene, but a way of taking a stand against a badly organised debate by the secretariat of the Council of the European Union, with methods that had to be rejected," a French diplomatic source said.
"On a subject as serious as the next multi-year budget, there has to be respect for multilingualism in the EU institutions," the source added, criticising a growing trend for "everything to be in English".
The dispute was over the fact that there would be no interpreters at the talks because they are in a "loose" format, which usually means the discussions end up being conducted in English.
EU sources confirmed the incident, with one saying it had caused "bad feeling" at the ambassadors' meeting.
#Open journalism No news is bad news Support The Journal

Your contributions will help us continue to deliver the stories that are important to you

Support us now
"There was a misunderstanding", with officials having thought that France Had previously accepted the arrangement, said a source at the Council of the EU, which groups the member states and runs official meetings.
France has been eyeing Brexit as an opportunity for a comeback in Brussels, with President Emmanuel Macron saying as he unveiled plans in March to promote the French language that its decline in the EU was "not terminal"
European Commission Jean-Claude Juncker, a former Luxembourg PM, has also remarked that English is "losing importance".