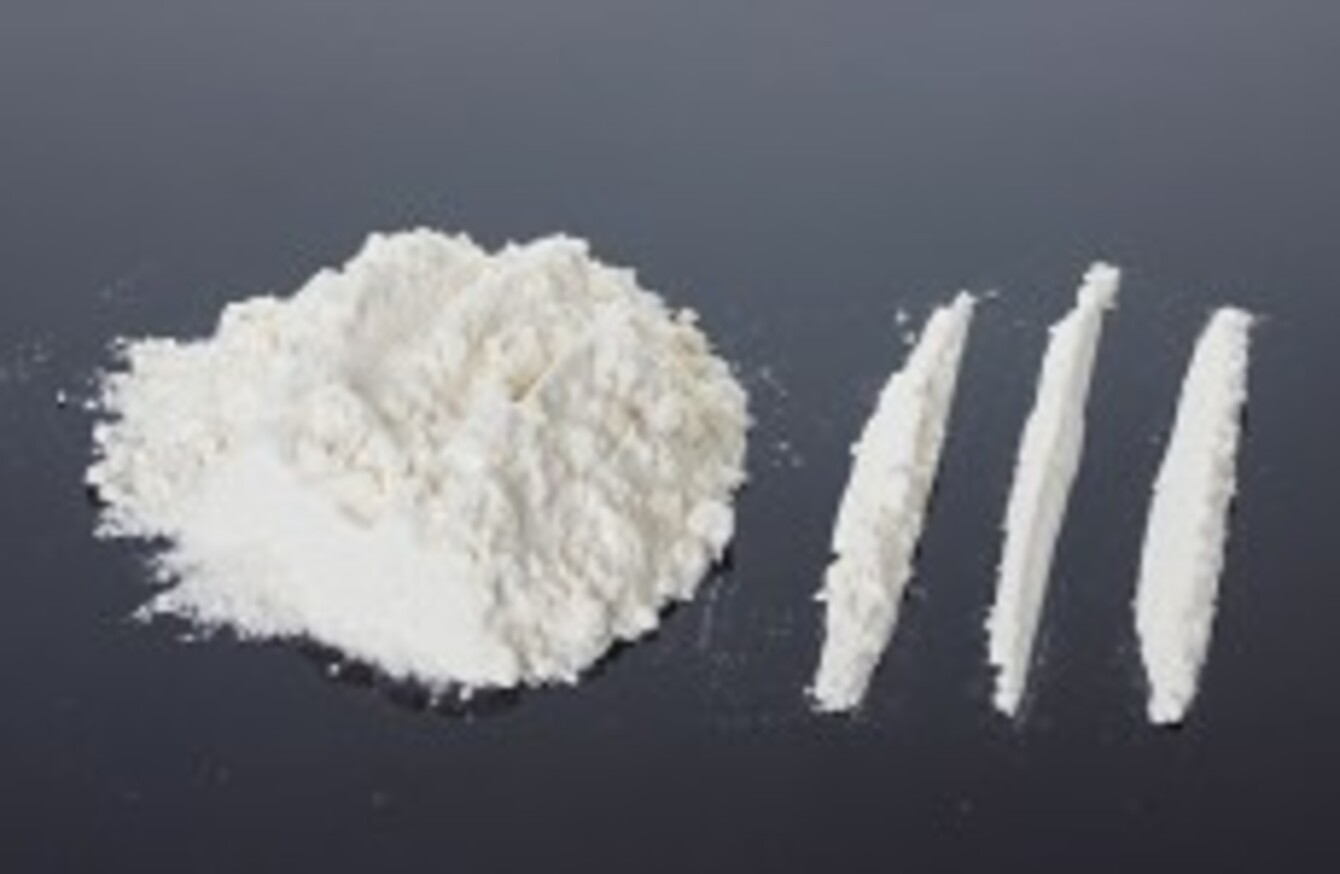 Image: Shutterstock
Image: Shutterstock
A NEW SURVEY focusing on cocaine use in Ireland has found that there were significant decreases in the frequency of cocaine powder use since 2006/7.
The study carried out by the National Advisory Committee on Drugs and Alcohol collected data from 2010/11.
The survey found that one in fourteen people, about 7 per cent, had used cocaine at some point in their life – approximately 2 per cent last year and 0.5 per cent last month.
More men take cocaine than women – about ten per cent – twice as many than women, who stand at 4 per cent who reported using the drug at least once in their lives.
Reduction
Dr Orla Dempsey, who carried out the analysis of this data for the NACDA, noted however, that there were significant decreases in the frequency of cocaine powder use since 2006/7.
The majority of current cocaine powder users – 96 per cent – reported using cocaine on 1-3 days in the month before the survey which was the lowest frequency of use, compared to 68 per cent in the previous survey.
In addition, in the 2006/07 survey, 7 per cent of current cocaine powder users had reported using cocaine on 20 or more days in the month prior to the survey while the latest survey recorded nil in this category.
According to the survey, the average age at which a person first used cocaine was 21 years-years-old for both men and women.
#Open journalism No news is bad news Support The Journal

Your contributions will help us continue to deliver the stories that are important to you

Support us now
Regular use
The survey found that for those who became regular users the lag time from age of first use to regular use for all adults had increased since the last survey from 1 year to 1.5 years.
The lifetime use among young people aged between 15 and 34 years was nearly twice the rate of use among those aged between 35 and 64 years.
The research for the study was carried out between October 2010 and May 2011 and the final sample comprised 7,669 respondents (5,134 in Ireland and 2,535 in Northern Ireland).
Speaking about the results, Minister of State Alex White said:
Cocaine use involves serious physical and mental health risks and is particularly dangerous when combined with alcohol and other substances.This survey will strengthen the evidence base underpinning the delivery of our services, so that we can respond to the changing prevalence and patterns of drug use in the general population.