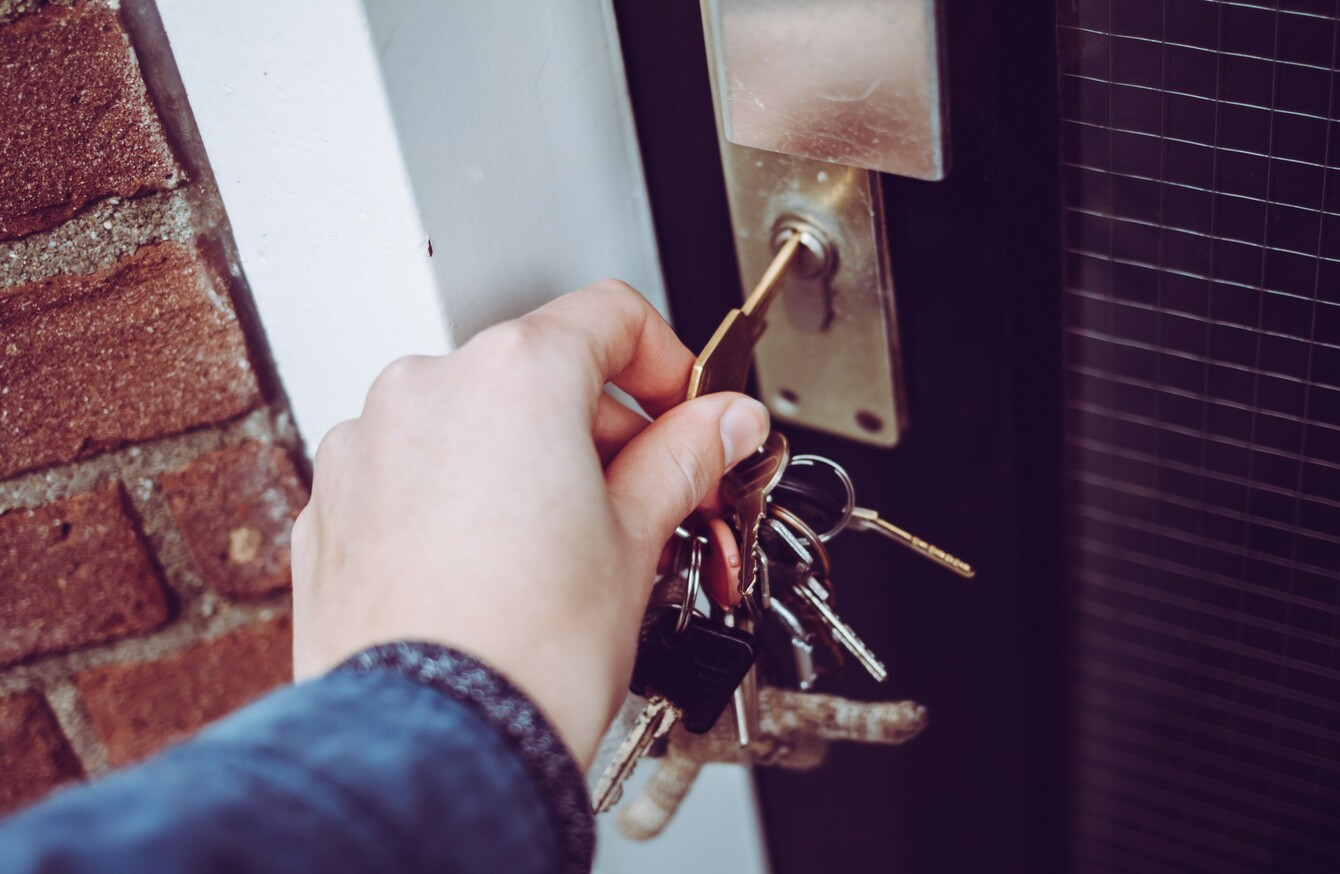 Image: Shutterstock/Geertes
Image: Shutterstock/Geertes
LAURA DE BARRA regularly brings her lifestyle and home maintenance masterclasses to the Glenveagh Home Magazine on TheJournal.ie. This week: how to freshen a home that's been closed up for a while, without turning it all upside down.
ARE YOU RETURNING to a property after some time away? Perhaps it's an office you haven't visited for months, or you have been away on a staycation.
Here is a handy checklist you can follow when you first arrive – I use it when I enter any properties that have been sitting empty for a while.
Opening up: Whilst unlocking, take in the door, look and general security of the property. This is something I always do before I open any property that's been vacant for a while. 

Headphones out for this, when you first walk in you need to be aware of any sights or sounds that could hint there may be a leak or issue that needs your attention. This may sound like the smallest of details but you need to be on the ball here. Make sure you are going to easily spot any puddles on floor, smells or odd sounds as soon as possible. 
 
 
Air flow: 
Crack open windows in every room. It'll give you instant relief. Get that stale, dusty air out and some glorious air in. Once I'm in and have noted there are no major issues at hand, I'll open every window, even in the depths of winter. Even if only for 20 minutes, it will freshen the property right up.
The same goes for internal doors – open them all for a good 20 minutes, making sure you have them held as they can slam with all the windows open! You can use door stops or make your own. This includes large cupboards. While you have the windows open it's a great opportunity to air the whole place. 

Also, if the property has a ventilation system, turn this on asap to get any settled dust within the system out.
Water flow


: Flush every toilet. Twice. That water will have been sitting there for an age so send her away. First flush will get rid, second can be for luck.
You'll want to run taps for a couple of minutes, too. This will let you know they are working well, if you have hot water and if your drains are functioning as they should. It's best to run some cold water first. Hot water expands the pipes slightly and those girls haven't had that in a while, so ease them in gently.
Drains that haven't been used for a while can smell, but usually running water through them will move whatever is causing it and it will disappear quite quickly.
#Open journalism No news is bad news Support The Journal

Your contributions will help us continue to deliver the stories that are important to you

Support us now
Hoover:
 
Empty the hoover before you use it. If it was full for a while and not in use it could cause bad odours when switched on. Also it will most likely have had food inside that will have attracted bugs. 

Fridge:
 
If you've left something behind that may have caused a bad odour in the fridge, do not worry. Fill a bowl with bicarbonate of soda and place on the middle shelf after cleaning. She will absorb odours really well so just shut the door and leave her work her magic. Sometimes it needs a few days and a few fresh bowls of bicarb to fully remove the scent. It's worth it. 
Want more tips and hacks? Laura de Barra's debut book, Gaff Goddess: Simple Tips And Tricks To Help You Run Your Home is on shelves now, published by Transworld Ireland. Buy it here or in all good bookshops, and follow Laura on Instagram for even more cleaning and lifestyle tips.