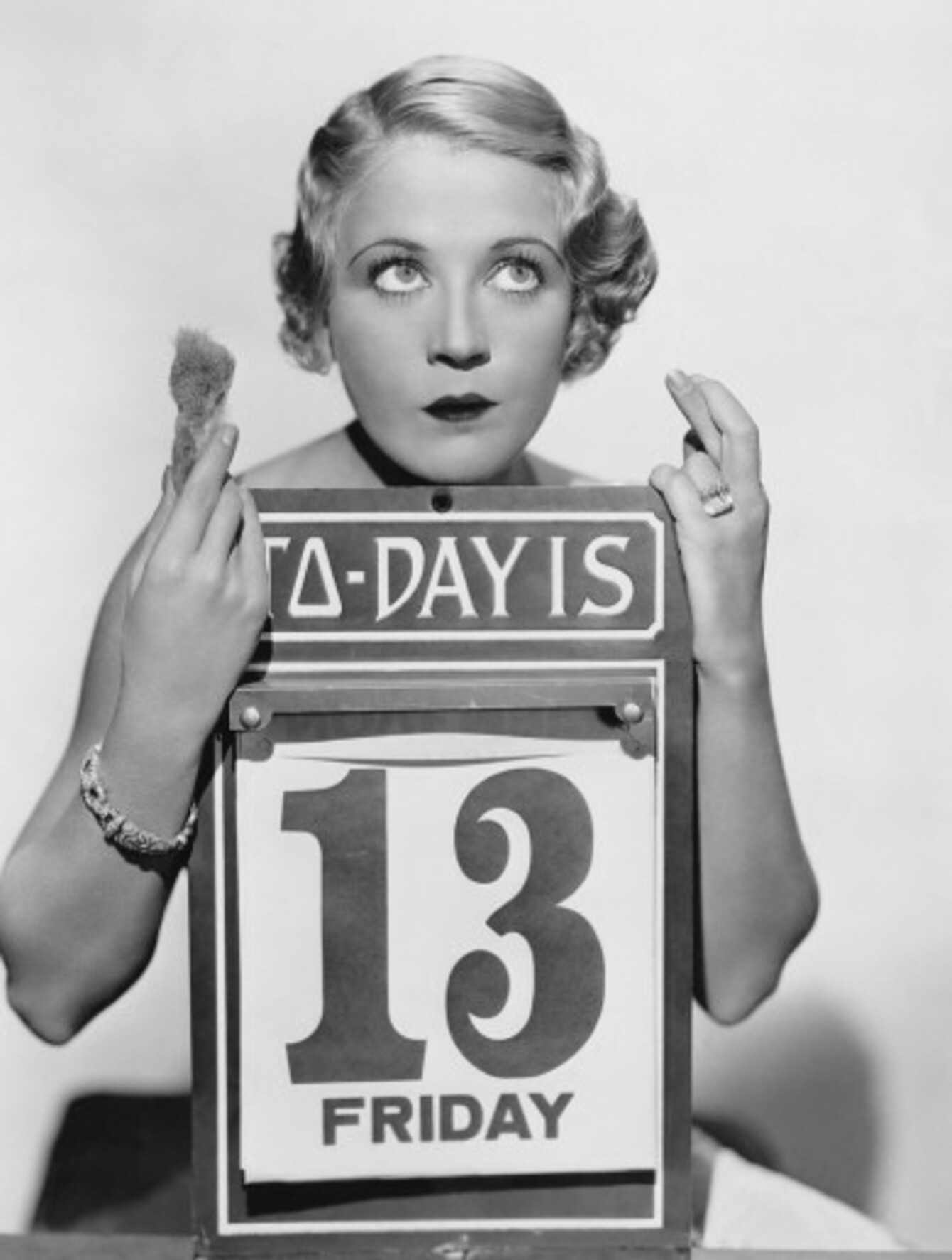 Image: Shutterstock/Everett Collection
Image: Shutterstock/Everett Collection
Updated 6.30pm
SOME OF YOU may be taking a little bit of extra care this evening knowing that this is the second Friday the 13th we've had to face in as many months.
Such an event does not happen too often – with the most recent taking place in 2009, when it fell on three dates in the one year (how we made it through that one, we'll never know).
Successive Friday the 13ths can only take place in specific non-leap years, and can only happen in a February/March combination.
Where did this all come from? 
There is some confusion as to where superstitions relating to Friday the 13th come from. It seems that it was the 19th century before the connection between the number 13 and the day Friday was thought to have any significance.
It is thought the first time the two were put together was in a biography of Italian composer Giocachino Rossini who died on the day.
For a long time however there has been superstition regarding the day Friday and the number 13 in a variety of cultures.
The number 13 has been viewed with superstition in a number of cultures due to it being a counterpoint to the number 12.
Where 12 has been viewed as a round, complete figure – 13 has been seen as the opposite.
Should you be worried? 
Quite a bit of research has been completed into whether the day actually has a real life impact beyond simple superstition.
A study in the British Medical Journal from 1993 found that on Friday the 13th there was a particular spike in traffic-related accidents on the day. It was found that hospital admissions were up by as much as 52% and even went as far as to say, "staying home is recommended".
These findings can be taken with a pinch of salt. A different study carried out in the Netherlands in 2008 found Friday the 13th to actually be safer than the average Friday. The company found less reports of fires and thefts on this particular day.
In their study they found just 7,500 accidents on Friday the 13th compared with 7,800 on an average day.
Over to you
So given all that… are you at all concerned? Or is it all nonsense?

Poll Results:
I don't do anything differently (1819)
I think about it once or twice but it's not a big deal (579)
Wait, today is Friday...? (363)
I'm extra careful today. You just never know. (117)
- Additional reporting by Paul Hosford 
Originally published 6.56am