Image: Shutterstock/Denys Kurbatov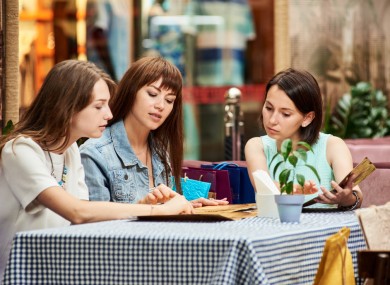 Image: Shutterstock/Denys Kurbatov
LESS THAN 8% of food business in Ireland are providing accurate allergen information to their customers.
That's according to an audit by the Food Safety Authority of Ireland (FSAI), which described the findings as showing "an unacceptable level of non-compliance".
Some 32% of food businesses audited did not provide any written allergen information and of the food business that did – just 24% provided accurate information.
Three in every 100 people in Ireland have a food allergy and require accurate information about the food they purchase in order to avoid serious and sometimes fatal health consequences.
All food businesses are legally obliged to provide consumers with accurate written information in relation to 14 allergens, whether the food is prepacked or non-prepacked.
Fifty businesses including cafés, hotels, public houses, restaurants and takeaways were audited to determine if correct written allergen information was being provided.
Twenty six had either left out a foodstuff or incorrectly recorded the allergen content of the food, while most food businesses (88%) had findings that required corrective action.
Dr Pamela Byrne, Chief Executive, FSAI said the findings are very worrying as they indicate a lack of awareness or willingness by food service businesses to prioritise the safety of people with food allergies two years after the law came into effect.
Allergic reactions to food make people ill and in particular situations can be fatal. Whether consumers are eating out, getting takeaways or having food delivered to their home or workplace, food businesses have a legal obligation to provide accurate food allergen information in writing.
"Food businesses must take their legal responsibilities seriously, particularly where the health of consumers is at stake.
"The HSE will take enforcement action, when it is deemed appropriate or necessary."