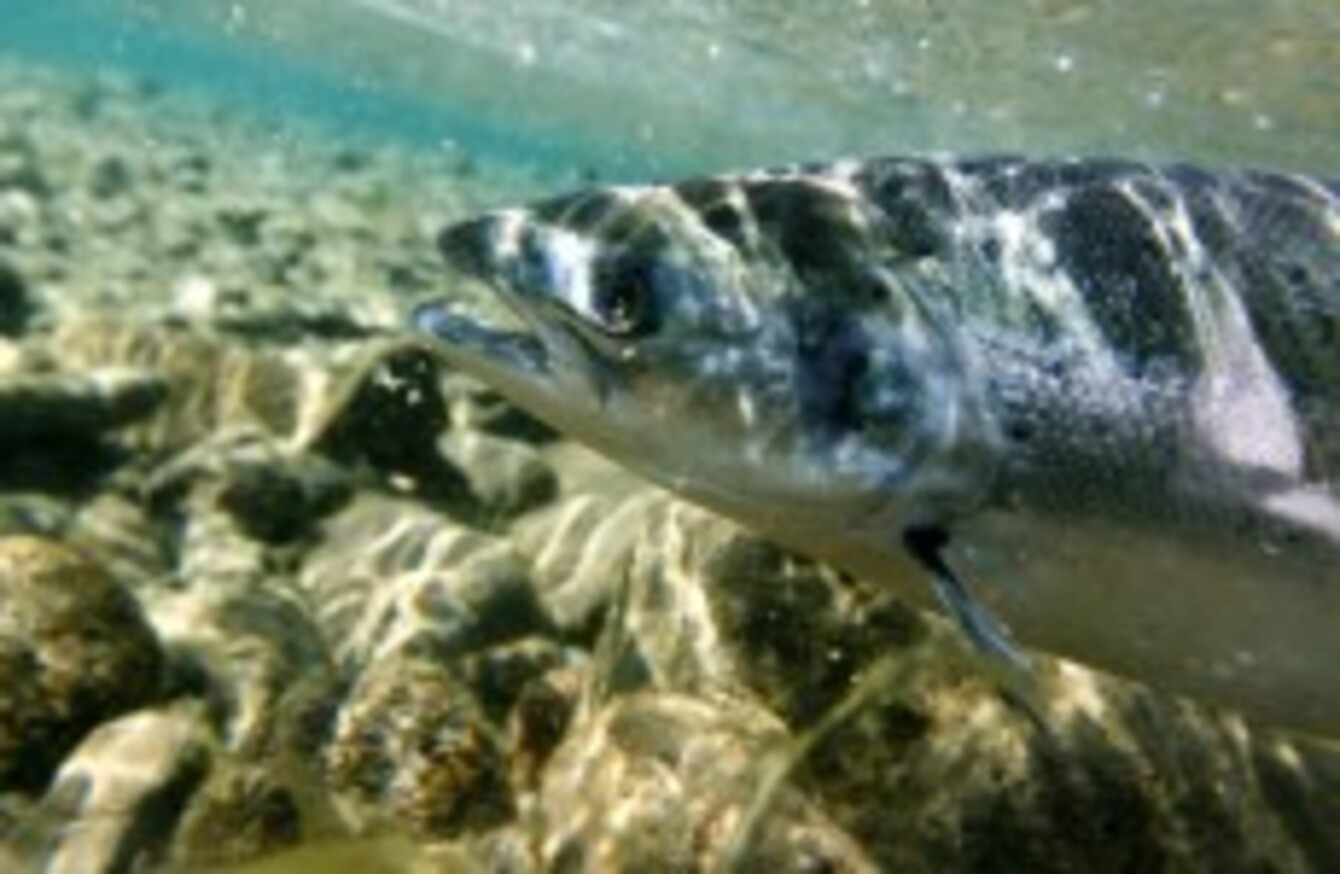 Image: Shutterstock
Image: Shutterstock
THE GOVERNMENT HAS announced €230,000 in funding for the rehabilitation of wild Atlantic salmon and sea trout stocks.
The funding is being given under the Salmon Conservation Fund, which is managed by Inland Fisheries Ireland, and to date 24 projects have been approved under the fund.
Inland Fisheries Ireland says that the funding is raised through the sale of salmon angling and commercial fishing licences and is re-invested in promoting the recovery of Irish salmon stocks and habitats.
It also says the fund is divided between multiple projects, with a guide to allocating some €15,000 to each, but that bigger projects would also be considered for funding.
Announcing the allocation, Minister of State with responsibility for Gaeltacht Affairs and Natural Resources Joe McHugh said that the conservation fund is an annual fund, and he called for interested parties to begin planning their proposals:
I would encourage all those interested in the promotion of our wild Atlantic salmon and sea trout fisheries to consider suitable projects for consideration under the fund for 2015 and beyond.
Projects to benefit under the fund this year include angling clubs, tourism organisations and private fishery owners, with the main projects being undertaken on the rivers and tributaries of Castletown, Fane, Dee, Boyne, Vartry, Nore, Suir, Cork Blackwater, Lower Shannon, Newport, Glen and Crana.