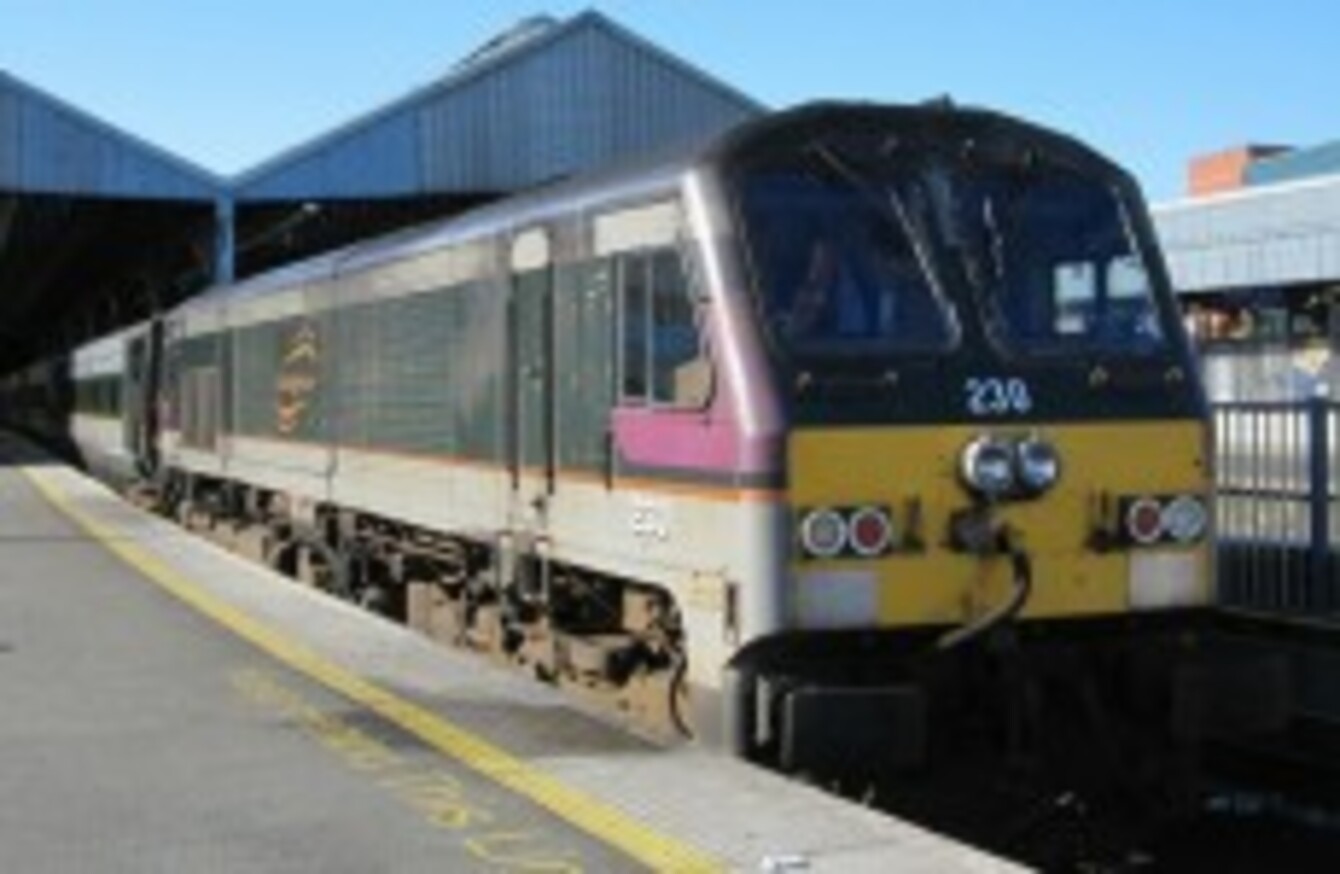 File photo of a Enterprise line train at Dublin's Connolly station.
File photo of a Enterprise line train at Dublin's Connolly station.
TRAIN SERVICES BETWEEN Belfast and Dublin are in line for a major facelift worth €21.45 million.
Part of the overhaul will involve the refurbishment of the 129-year-old Drogheda Viaduct, which is need of renovation to ensure its "long-term efficient operation".
The bulk of the money will be spent by Translink in Northern Ireland to improve the trains used on the line.
This will involve an overhaul of the train's physical appearance with new livery and interiors, and electronics such as reservation systems and CCTV. The train's mechanical systems will also be improved.
The EU is providing 75% of the funding, with the remaining 25% coming from the Department of Transport in the Republic of Ireland and the Department for Regional Development in Northern Ireland.
Minister for Transport Paschal Donohoe called the funding a "big win" for the rail corridor, and called for strengthened economic links between the two cities.
"There should be much more business and travel done between the two cities," he said.
The economic benefits were echoed by the Special EU Programmes Body's chief executive and Stormont's Department for Regional Development Minister Danny Kennedy.
He said:
I am confident that these very significant improvements will attract even greater numbers of passengers in the future and help raise awareness, in much wider terms, of the benefits of rail travel.
The work is expected to be completed next year.