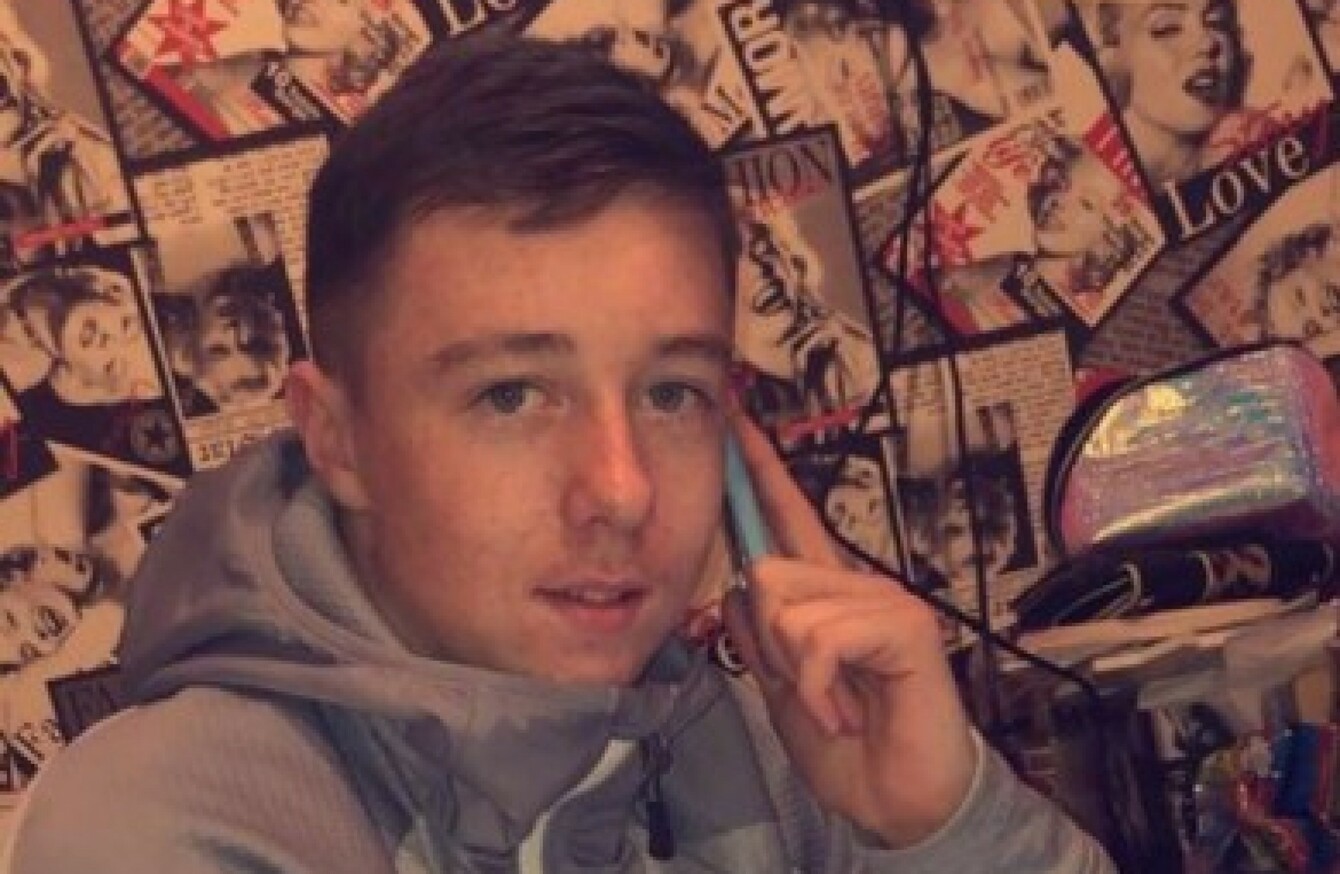 Keane Mulready-Woods
Image: An Garda Síochána
Keane Mulready-Woods
Image: An Garda Síochána
Updated Feb 13th 2020, 12:03 PM
THE PRIEST WHO led the funeral of 17-year-old Keane Mulready-Woods today has said his killers were 'arrogant' and 'evil' people who took him from his family 'in the most gruesome way'.
The teenage boy was killed and his body dismembered last month, some of his remains found in a hold-all bag and others in a burning car two days later. His murder is believed to be connected to an ongoing criminal feud in Drogheda, Co Louth.
This morning his funeral took place in the Holy Family Church in Ballsgrove. Father Phil Gaffney spoke of the devastation of Keane's family; his parents Elizabeth and Barry, his sister Courtney, brothers Darren, Ryan and Jack and his extended family.
While he said the first feeling among mourners today was one of great sympathy towards them, he said anger, sadness and great fear came along with that at the thought that we live in a society with people who took it upon themselves to "play God" with the teenager's live.
"They took upon themselves to be judge and jury, and executioner," Fr Gaffney said.
What arrogance. What appalling wickedness and evil. God alone is the Lord of Life – from its beginning to its end. No-one can, under any circumstances, claim for himself, the right to directly destroy another human being.
He said Keane his troubles, he was young and "naive enough to fall in with the wrong people". He had not anticipated the dire consequences for himself. 
"I hope that his death will be a warning to other young teenagers who are being groomed by the ruthless criminals, that the promise of money and gifts will inevitably end in tragedy," Fr Gaffney said.
Keane's association with them, sadly, led to the inhuman, unthinkable way in which his young life was to end.
He told Keane's young friends to "learn from his mistakes", reminding them that when he got involved with dangerous criminals, he thought some of them were his friends and ye they "would sacrifice him in such a brutal manner". 
Fr Gaffney said the death of someone so young, when his life was just opening up, "seems so utterly inappropriate". 
"It violates our sense of order. In our view of life, death and childhood are poles apart, and seventeen years simply does not seem the right time to die – it does not seem to add up."
He asked people who take drugs on a social basis to realise that what they are doing is "fuelling this situation of violence" and said gardaí deserve support in their efforts to crack down on this feud.
"We, the priests in Holy Family parish, along with our bishop, appeal once again – as we have done in the past to those responsible: In the name of God let it end now," he said.
A quotation from the recently deceased Seamus Mallon in a speech in Westminster seems appropriate today:

'It is only when people realise the utter obscenity of violence that violence will end' – advice given to him by his father Frank.

'The only weapons that should ever be used in this community are words'.
The 17-year-old's burial took place in Calvary Cemetery.
- With reporting by Michelle Hennessy.