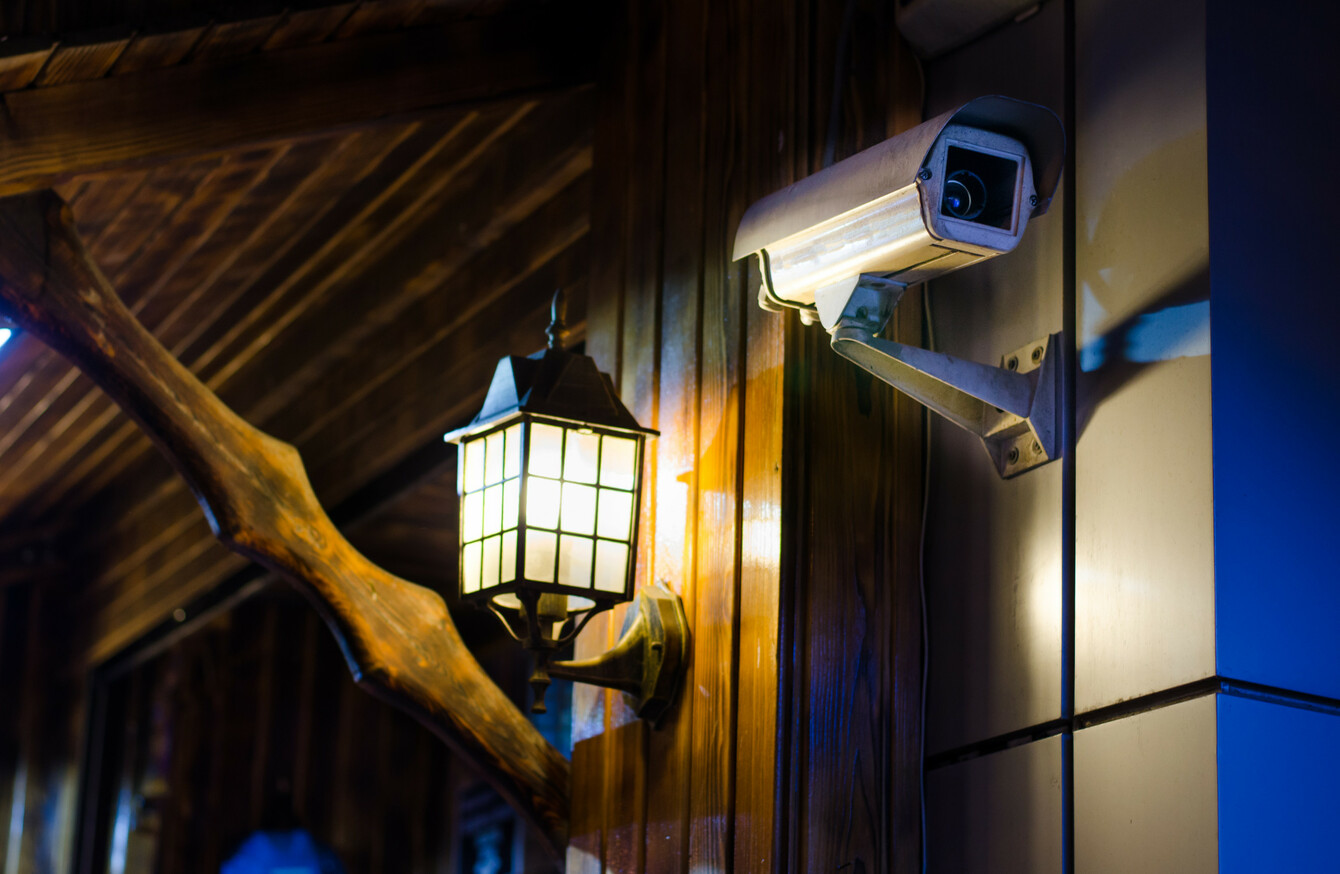 Image: Shutterstock/anselmus
Image: Shutterstock/anselmus
The way we live is changing fast. Every fortnight in our Future Focus series, brought to you by Volkswagen, we'll look at how one aspect of everyday life could change in the future. This week: home security.
WHEN IT COMES to home security, most of us still rely on the traditional methods – locking the doors, turning on the house alarm, maybe getting a big dog.
But as technology continues to revolutionise various aspects of our lives, could it also affect how we keep our homes safe in the future?
Security consultant Martin Stairs says there's been a big change in how Irish people secure their houses in the last decade, with newer security systems and alarm monitoring, but there are many more changes to come.
So what's next? Stairs predicts it will be driven by connected technology, from new devices and gadgets to software and apps. "Personally, I think it's going to be endless in terms of what you can do," he adds.
Lights, camera, action
The major tech giants are all looking to get a piece of the home security market. Google has developed the Nest smart home system, which includes thermostats, smoke alarms and security systems. Meanwhile, Amazon bought smart doorbell maker Ring for more than $1 billion last year, and Apple is reported to be investing in AI security camera technology.
While these kind of devices have only started to become available in Ireland in recent years, Justin McInerney, CEO of Cork-based smart home company Smartzone, says that demand is beginning to grow.
"Everyone's getting voice-activated devices like Alexa and Google Home, and then they're asking, 'Well, what else can I do with it?' So now people are starting to look at smart homes."
Smart home systems like Smartzone may combine several things like security, heating and lighting, which can all be controlled and monitored using an app on your smartphone or tablet.
When it comes to smart security devices, a lot of the focus in recent years has been on introducing connected camera systems that can sync with your phone, allowing you to see what's happening inside or outside your house wherever you are.
Unlike traditional CCTV, many of these systems use sensors and can alert the user with a notification or sound an alarm when it detects unusual motion or sound. Most record continuously, but the best systems can also analyse camera streams, flag footage when something happens, and send it to owner's phone.
"The next generation of security camera is already starting to arrive," Stairs says. "When the sensors detect something the camera will send you a video of what's happening, so you'll be able to determine if there's a problem or if somebody is in your home."
Knock, knock
The next step in high-tech home security may involve devices that will monitor the activity around your front door.
Video doorbells like Ring come with built-in security cameras that will connect to your smart home system. So when someone rings your bell, you'll get a notification on your phone and access to a live video feed showing whoever's there.
Then through a two-way speaker and microphone in the doorbell, you can talk to the visitor – even if you're not at home.
"If someone rings your doorbell and you're sitting on a beach in Guatemala or wherever, you can answer the door and say, 'Hey how's it going?', or make sure a parcel gets delivered," McInerney says.
Newer systems are even starting to use artificial intelligence for facial recognition, so you'll have a better idea of who's approaching your house. Users can create a database by tagging faces when they appear in the camera footage, like you would with a photo on Facebook, and then the system should be able to recognise if it's your mum, the postman, or a stranger.
"Our camera systems have full video analytics and machine learning built in," McInerney adds.
"So we can tell you if it's a dog, a person, a car. We can tell you if it's the same person again. We can send a notification to your phone saying, 'Hey there's a person outside your front door'."
In some cases, front door security systems can go a step further with the inclusion of smart locks. Some of these systems let you unlock the door remotely using your phone, while others let you give a single-use entry code to friends or to a plumber, for example.
The idea is that you can let people into your house when you can't physically open the door yourself, and you can keep track who is entering and leaving your home.
However, McInerney notes that a lot of people are still a bit concerned about the security of smart locks, and it may take a few more years before people are more comfortable installing them in their homes.
Eye in the sky
In recent years drone technology has become more popular, moving beyond its military origins to a consumer product. But in the future, drones could also becomes a part of your smart home system, like a flying security guard.
"Ten years ago people laughed at the idea of drones being used for home security," Stairs says. "But now we're seeing Amazon and others delivering goods by drone, so in the future I would think that your security system will include a drone."
"When your alarm goes off, the security company will send a drone to fly over your house to see if everything looks alright, instead of sending out a man in a van. If a house is being broken into, maybe there's a greater possibility that intruders will be caught with drone technology."
California startup Sunflower Labs is currently working on a drone security system that could be set up in people's homes. The idea is that sensors will be placed around the outside of the house, with a drone sitting on a charging station.
The system would alert the homeowner if the sensors detect something, and the drone could then be deployed to record footage and send the video to your phone.
The Sunflower system is not available yet, but McInerney says that Smartzone's partner company, Alarm.com, is also developing and testing something similar, so there is a chance that we could be seeing security drones in Irish homes in the future.
Connected homes
Both McInerney and Stairs agree that security in the future will likely involve more connected tech devices that allow users to control and monitor multiple aspects of their home.
"In terms of really cool technology coming down the road, most of it is to do with analytics – finding ways to manage your home more effectively, more safely," McInerney adds.
"Within ten years I think smart home tech, including security, will become standard across nearly every home, like the Internet. Unlike having ten apps – one for this, that and the other – you'll have one fully integrated app. You'll integrate security with your lighting, heating, energy and all sorts of stuff."
The downside of adding more tech devices is that homeowners are potentially opening themselves up to digital attacks, with more ways for hackers rather than burglars to break into homes.
There are also issues around privacy that could arise if you're setting up camera systems outside or inside the house. What do you do with footage you may have of friends and strangers, and what are tech companies doing with your recorded data?
For now it seems that these concerns aren't stopping new developments in the area of smart security. And although having a video doorbell and a drone guard might not prevent someone from breaking your window, it may change the way we think about home security in the future.
"There's no silver bullet, there's no one thing that will protect homes better," Stairs says. "But technology will make it easier to be able to operate your systems and keep an eye on your house."
The future is nearer than you think. Discover Volkswagen's range of current and next-gen electric vehicles at volkswagen.ie/electric.