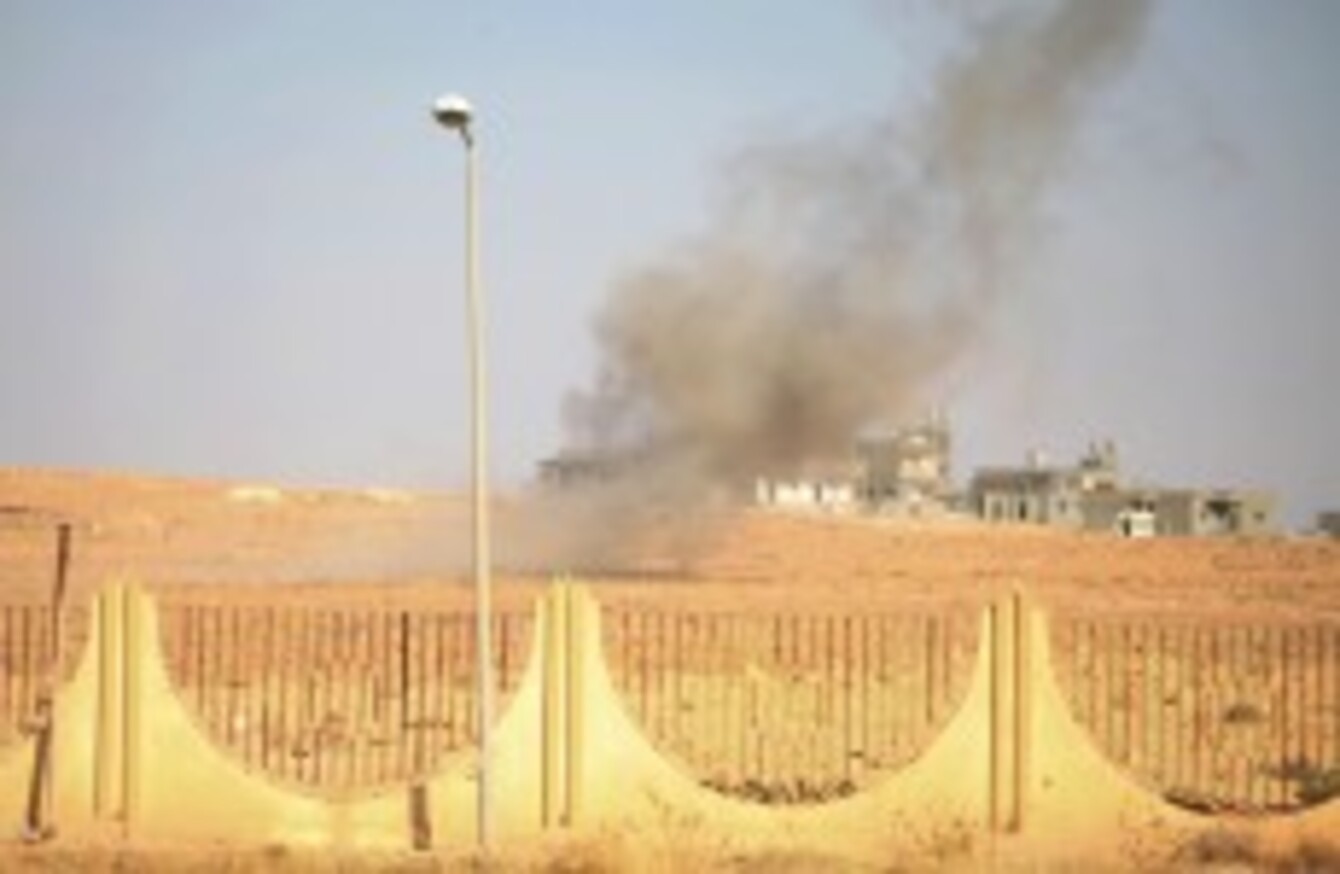 An explosion at the gate of Bani Walid during fighting in October
Image: Alexandre Meneghini/AP/Press Association Images
An explosion at the gate of Bani Walid during fighting in October
Image: Alexandre Meneghini/AP/Press Association Images
STILL-LOYAL SUPPORTERS of former Libyan dictator Muammar Gaddafi have fought back against the country's new government – with some reports suggesting an entire city has been overrun.
At least four people are thought to have been killed in the fighting that broke out in the city of Bani Walid – one of the last areas to fall to rebel control in last year's NATO-backed uprising.
"The loyalists of Gaddafi took control of the entire city," one local official told AFP, adding that five rebels had been killed.
A member of the anti-Gaddafi forces told Reuters: "They control the town now. They are roaming the town."
According to AP, at least four revolutionary fighters were killed in the assault. Bani Walid resident Moussa al-Warfali said the clashes began earlier today when Gaddafi loyalists angry over the arrest of one of their men attacked revolutionary fighters in the town.
The fighting originally was centered around the revolutionary brigade's base, but has since spread to other parts of the town.
The clashes are considered serious enough that dozens of revolutionary fighters from Tripoli have been dispatched to Bani Walid to help, said brigade commander Saddam Abdel-Zein.
Bani Walid has long tormented Libya's revolutionaries.
After the fall of Tripoli to anti-Gaddafi fighters in August, regime loyalists found refuge in the town, and from there held off revolutionary forces for weeks, using the surrounding mountains and valleys to their advantage to pick off revolutionary forces.
- Additional reporting from AP