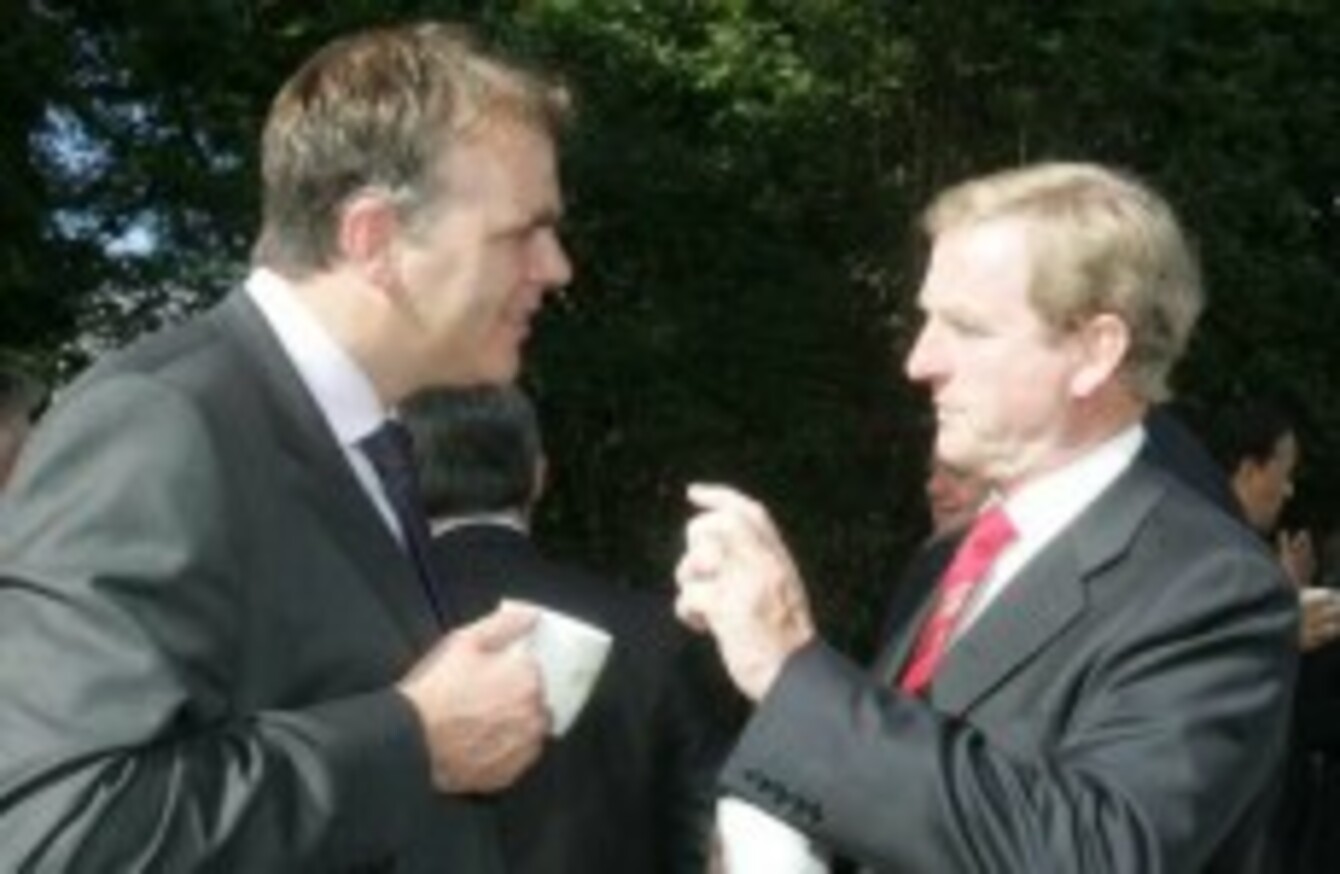 Image: Eamonn Farrell/Photocall
Image: Eamonn Farrell/Photocall
THE MINISTER OF State for Gaeltacht Matters has brushed off criticism over his language abilities by giving a solid performance in his first radio interview 'as gaeilge'.
Joe McHugh came under fire last month due to his inability to speak fluent Irish.
Talking yesterday on Raidió na Gaeltachta programme Barrscealta, the Donegal North East TD showed that he was able to speak more than just a cúpla focail.
McHugh has taken two intensive short courses over the summer at Oideas Gaeil in Gleann Cholm Chille.
Speaking to the shows host Michelle Nic Grianna, McHugh stated that his favourite Irish word was 'smugairle roin'… that's the Irish translation for jellyfish.
Much criticism was aimed at the appointment of the Minister last month as neither McHugh, nor the senior Minister in the Department of Arts, Heritage and the Gaeltacht Heather Humphreys, were able to speak Irish.
Humphreys admitted earlier this month that she was yet to start Irish lessons. Speaking at the launch of Culture Night 2014 in Dublin the Minister said:
No I haven't started Irish lessons yet, but I do hope to get some squeezed in at some stage shortly. I can't give you a timescale because the schedule is very busy.
Responding to a question by Gerry Adams during leader's questions last month, Taoiseach Enda Kenny said of McHugh:
He has the Irish inside of him, but it is rusty, and isn't a good thing to say Deputy Adams, 'I am as Irish as anyone else, and I am going to learn the language'.
Protests were held outside Leinster House at the time of the Minister's appointment over his deficient language skills.