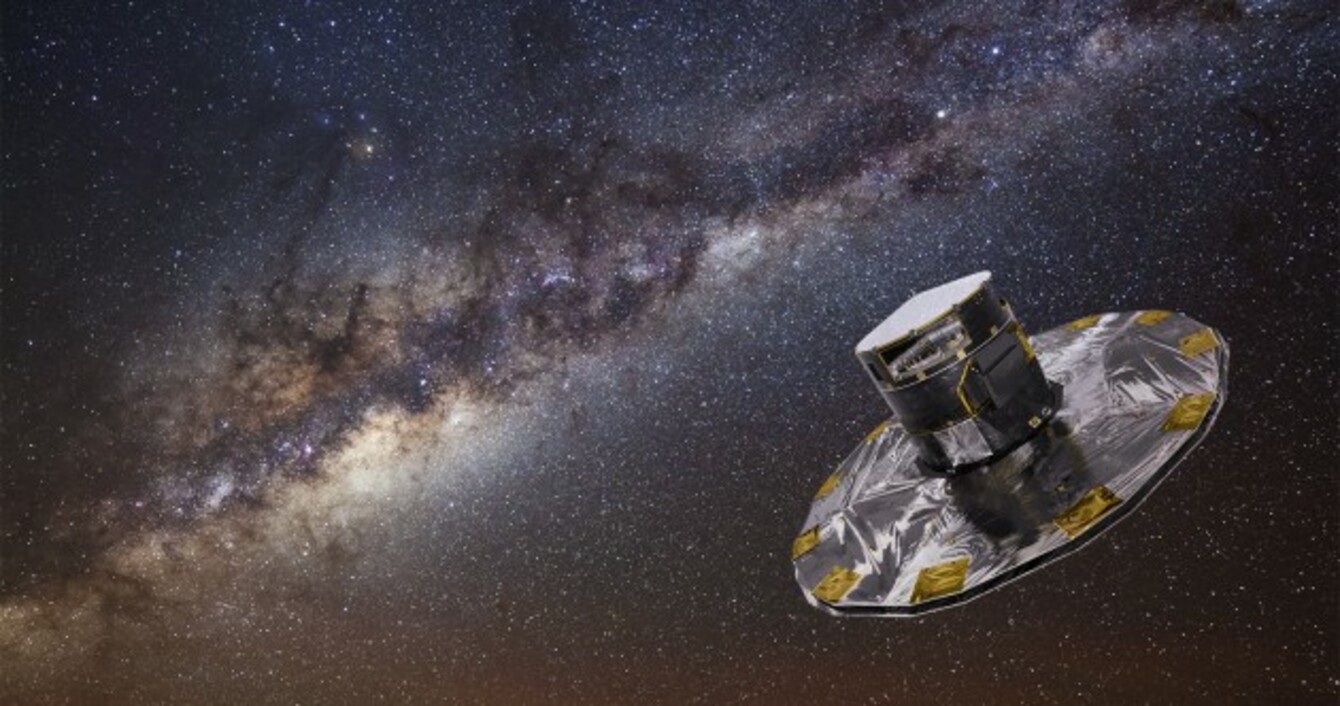 GAIA mapping the Milky Way
Image: ESA
GAIA mapping the Milky Way
Image: ESA
THE EUROPEAN SPACE Agency launched a Soyuz rocket yesterday that will create the most accurate map of the Milky Way.
Blasting off from Europe's Spaceport in Kourou, French Guiana, the rocket – part of the Gaia mission – will attempt to answer questions about the origin and evolution of our galaxy, by measuring the position and motions of one per cent of the total population of roughly 100 billion stars.
Rocket
Currently Gaia is some 1.5 million kilometres beyond Earth as seen from the Sun. On board the rocket there are sophisticated instruments that will allow the mission to study the precise census of the Milky Way's stars.
The Gaia spacecraft – mated with the Fregat stage and enclosed by the fairing – is ready to be placed on top of the Soyuz launcher, inside the mobile gantry on the launch pad.
Gaia will observe each of the billion stars an average of 70 times each over the next five years. It will also measure the position and key physical properties of each star, including its brightness, temperature and chemical composition.
Today engineers will command Gaia to perform the first of two critical thruster firings to ensure it is on the right trajectory towards its home orbit.
Jean-Jacques Dordain, ESA's Director General said he hopes the mission makes some "ground-breaking discoveries" about our Milky Way.
Discovery
"Gaia represents a dream of astronomers throughout history, right back to the pioneering observations of the ancient Greek astronomer Hipparchus, who catalogued the relative positions of around a thousand stars with only naked-eye observations and simple geometry," said Alvaro Giménez, ESA's Director of Science and Robotic Exploration, who added that Gaia will produce an unrivalled stellar census, but along the way has the potential to uncover new asteroids, planets and dying stars.

(YouTube/w1TenMinutes)