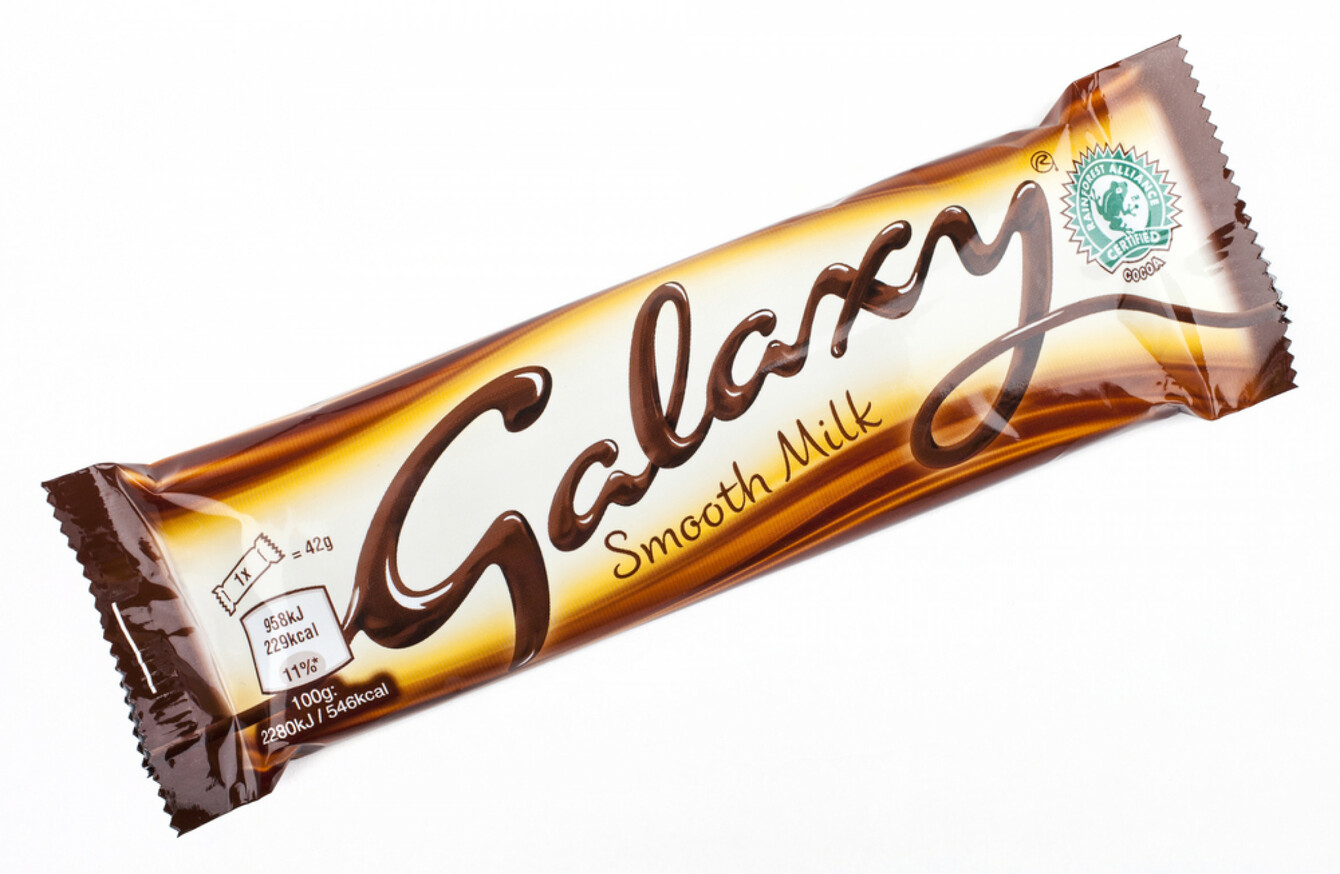 Image: Shutterstock/chrisdorney
Image: Shutterstock/chrisdorney
THE FOOD SAFETY Authority of Ireland (FSAI) announced today that Mars Ireland has recalled a batch of its products due to salmonella fears.
In June of last year, the company recalled the potentially contaminated batch. Two pallets of the implicated products were on hold with an Irish distributor awaiting destruction but were placed on the market accidentally.
The FSAI said that the consumption of these products could cause salmonellosis. Symptoms can include diarrhoea, stomach cramps, vomiting and fever. There have been no reports of any illnesses so far.
Environmental Health Officers have been ordered to check businesses to determine if the implicated batches are on sale.
Food businesses are requested to remove the affected batch of the two products from sale and clearly display a point-of-sale notice informing customers not to eat them.
The affected batch codes are:
720B1SLO00, best before 13.05.2018 (Galaxy);
720A1SLO00, best before 13.05.2018 (Maltesers)