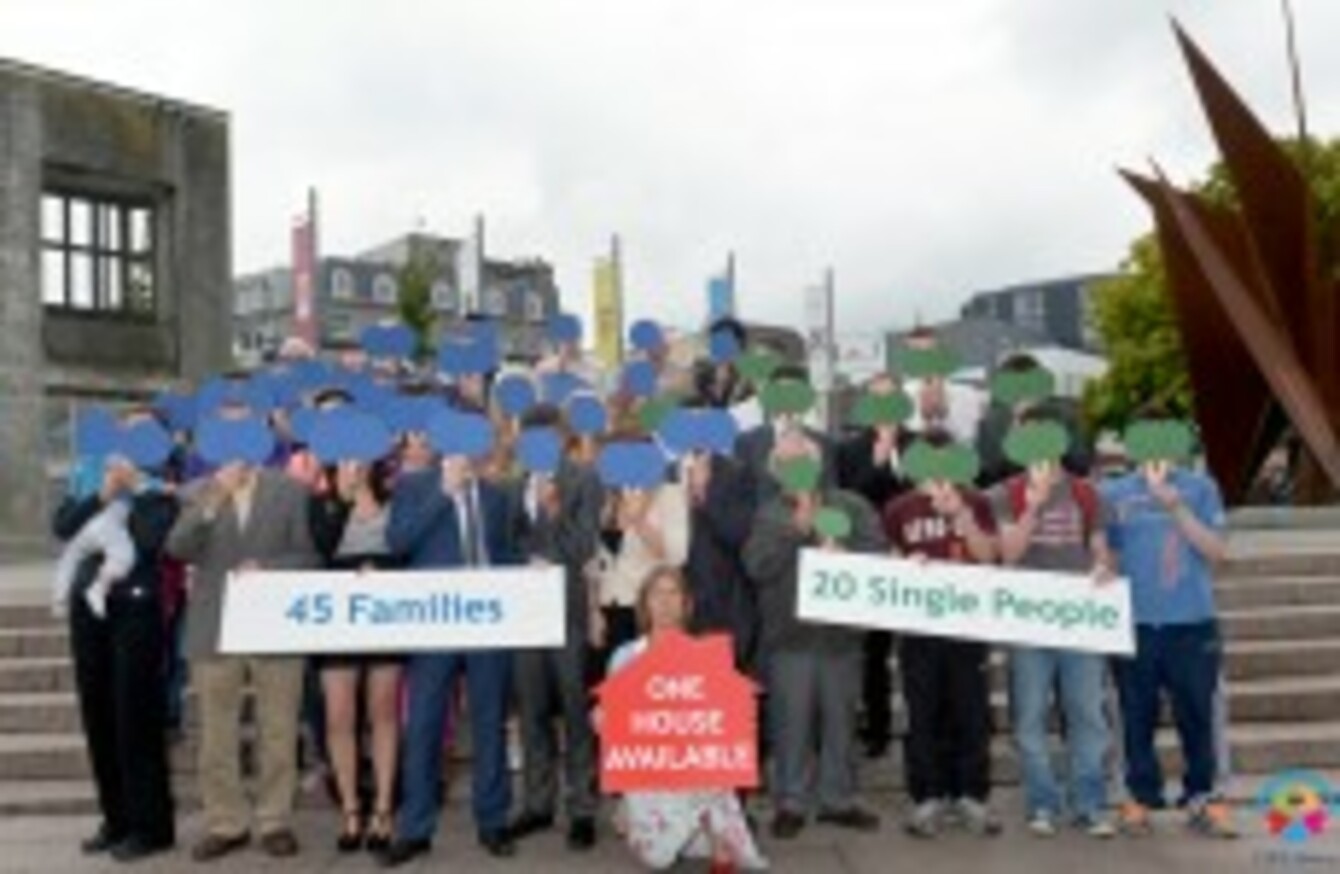 COPE Galway launching their annual report.
Image: Joe Travers
COPE Galway launching their annual report.
Image: Joe Travers
A GALWAY HOMELESS support organisation has said that while demand for its emergency accommodation services grew last year by 12%, it could provide space for fewer people because of the lack of affordable 'move on' accommodation.
COPE Galway provides support for people affected by homelessness, women and children experiencing domestic violence, and older people who may be vulnerable or isolated.
Launching the organisation's annual report for 2013 today, COPE Galway CEO Jacquie Horan said that last year was "very challenging" for the people the charity works with.
Horan said that while demand on emergency accommodation rose by 12%, the organisation was able to accommodate 9% fewer people.
"The reason for this is that a lack of affordable move on accommodation meant that people stayed longer in emergency accommodation (on average 50% longer) because they could not find suitable accommodation to move into," she explained.
In 2013, the organisation provided accommodation for 346 homeless people, including families, and provided other services and support for more than 650 people who were at risk of homelessness or were affected by it.
COPE Galway cites rising rents, notice to quit and the inability to secure alternative accommodation as reasons why more families are becoming homeless. After tracking rental accommodation on Daft.ie, COPE said that although many properties are posted every week, most are above rent cap levels or the landlord indicates they do not accept rent allowance.
It says that on any given week, typically, there were 45 families and 20 single people seeking accommodation with their assistance, but effectively there was only one house available.
Domestic violence
The group says its domestic violence service has seen an 11% increase last year.
It provided support for 669 women and children last year, but says that the limitations of its current refuge seriously impinged its ability to meet demand for its services. While 800 women and children sought safety, only 200 could be accommodated.
It says that the situation is being addressed though the donation of a convent building on Forster Street in Galway city by the Sisters of Mercy which will be renovated to provide a new refuge to cater for increased demand.