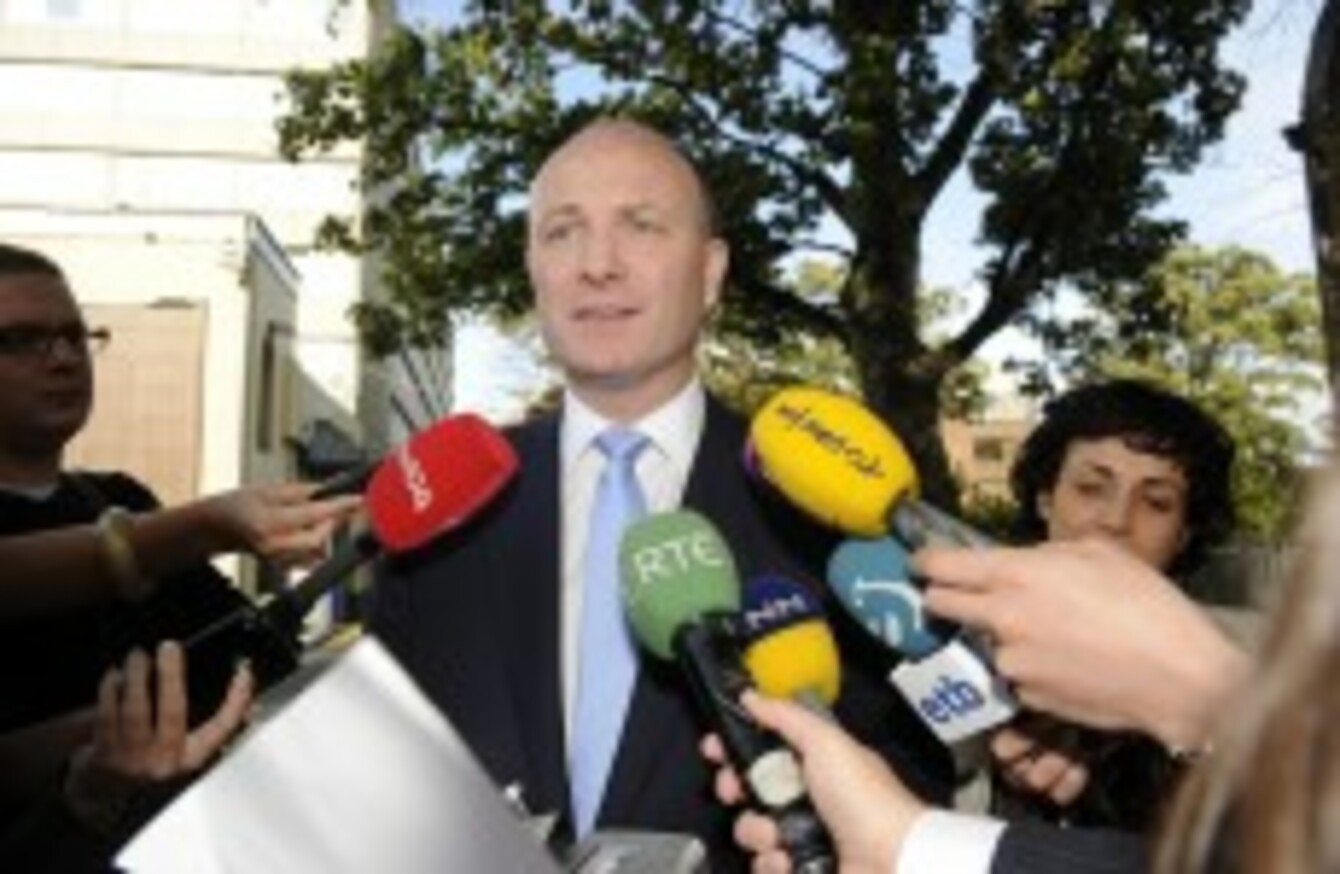 Image: Sasko Lazarov/Photocall Ireland
Image: Sasko Lazarov/Photocall Ireland
BUSINESSMAN DECLAN GANLEY has confirmed he will return to politics to campaign against the ratification of the Fiscal Compact in the referendum later this month.
In a column for today's Sunday Business Post, Ganley insists Ireland should reject the treaty unless it is given a deal to reform the way in which the Irish taxpayer has been left responsible for banking debts.
"For Ireland's part, we are, for the short term, burdened with the failed debts of certain fake risk takers, some of them large German, French and British financial institutions that we have no moral duty to bear," Ganley writes.
The Libertas founder, who rose to prominence after leading a No campaign in the first referendum on the Lisbon Treaty in 2008 but who failed in a bid to become an MEP the following year, describes this measure as a "gross injustice" and an "abrogation of all of the rules of capitalism".
"It is beyond unacceptable that anyone would even consider asking Ireland to pass a treaty that does not cut this bank debt burden," Ganley argues, adding:
Expecting Irish ratification of such a patently bad deal is an insult to the intelligence and common sense of the people of Ireland.
Libertas now openly calls for the creation of a 'united Federal Europe' "built on the enduring values of democracy, personal and religious liberty, economic freedom, and respect for the life and liberty of all human persons."
In a statement this morning, Fine Gael director of elections Simon Coveney said Ganley's arguments linking a No vote to a deal on banking debts made "no sense" and was "flawed thinking".
"It is my view that rejecting The Treaty would damage our capacity to secure better terms on bank debt, rather than having the opposite effect," the agriculture minister responded.
Coveney said Ganley's approach would "result in a double negative for Ireland: weakening our negotiating capacity on other issues and rejecting a Stability Treaty that is good for Ireland's future".