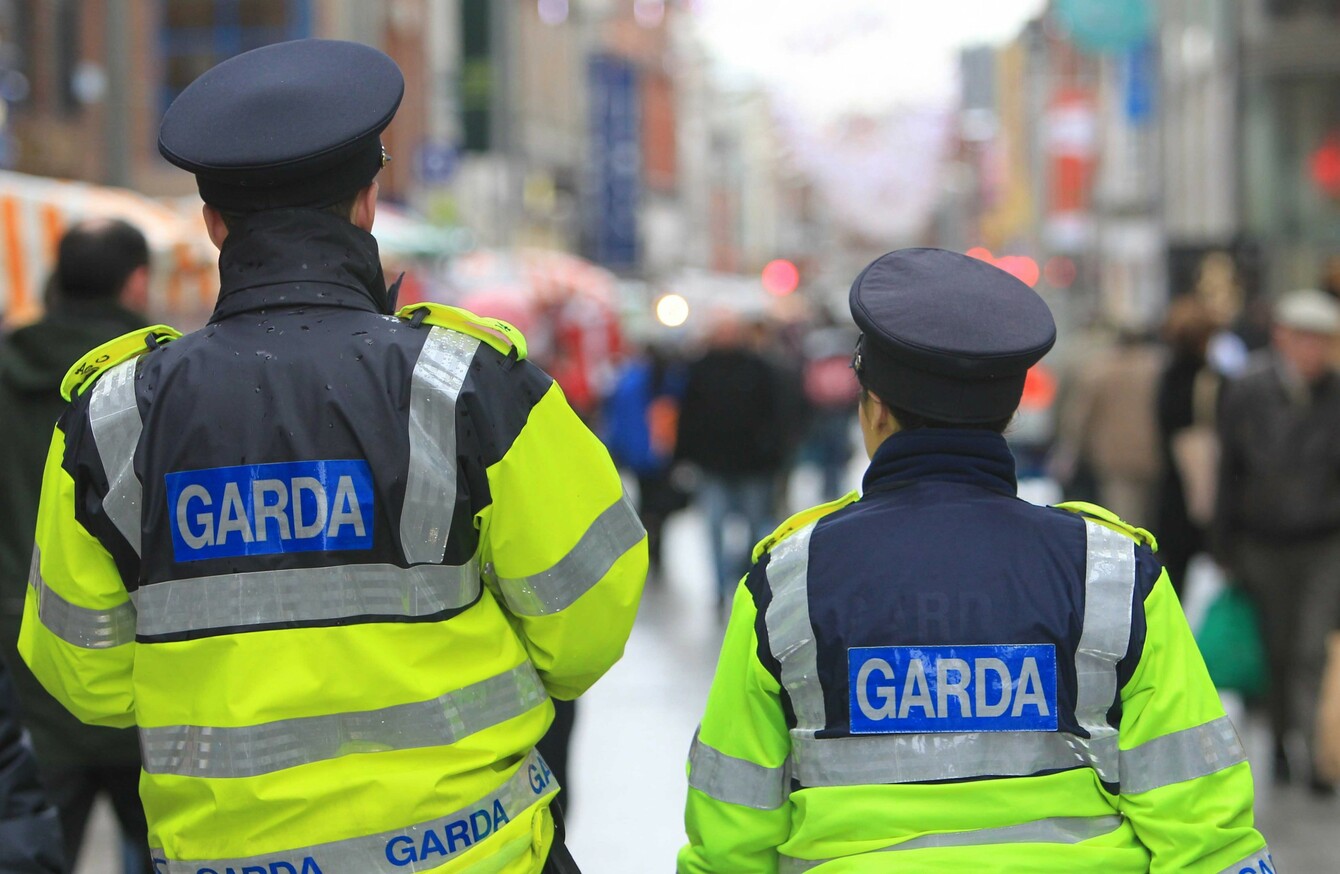 Image: Leon Farrell/RollingNews.ie
Image: Leon Farrell/RollingNews.ie
THIRTY YEARS AGO, Garda Sergeant John O'Dwyer, not long into his career in An Garda Síochána, was the victim of an assault so brutal that he still suffers the physical and psychological effects of it today.
Stationed in Fitzgibbon Street in Dublin, back on St Patrick's night of 1986, he was called to an incident at a hotel's function room, with the control room telling him they could hear bottles and glasses being broken in the background.
He and three other gardaí went to the scene, where he said "a full riot was in progress" in the room. They withdrew to call for backup, but the crowd followed them outside.
"There was one person arrested initially and he was put into the back of another patrol car that arrived on the scene from Mountjoy," O'Dwyer explained.
He kicked off big time. In the course of that he pulled up the heels of his shoes in the back of the patrol car and kicked the driver of the Mountjoy car. The force of the kick actually separated his complete scalp, the guard's scalp, from his skull and his hairline. All his scalp fell down in front of his face. His skull was completely exposed.
The sergeant, who is based in county Meath, said the mob, including the man who had just assaulted his colleague, then set upon him.
I took some blows to the head, and as I was going down, the guy who was initially arrested, put his two hands on the back of the patrol car and jumped down on my right ankle.
Garda O'Dwyer's ankle was broken, five ligaments were pulled from the roots and there were fragments of bone floating around in his ankle that are still there today.
He was saved from the crowd kicking him on the ground when the dog unit arrived and garda dog Duke was set on them to disperse the group.
O'Dwyer said Duke would later go on to "arrest" the man responsible for the violent assault, after he resisted officers, trying to attack them with an iron bar.
Life-changing
In the hospital after the assault, O'Dwyer was told he may never walk again. He had surgery which got him back on his feet, but he still suffers from the injury. He was recently told by his consultant that his next surgery will leave him with a club foot as it has deteriorated so much, it will have to be screwed closed.
He said the trauma of the event has also stayed with him.
"For some time afterwards I was very reluctant dealing with rows. I was scared – and I'm a big guy."
We have people who are injured physically – they're losing limbs, they're losing eyes, broken eye sockets – and the mental trauma associated with injury on duty is as big an injury as a physical one. Often it's worse because people can see my limp, they know there's something wrong with my leg, but people have a mental trauma. It's not visible.
Sergeant Paul Wallace, who is stationed in Letterkenny, also spoke yesterday of an assault on him while trying to restrain a prisoner.
The net result was two ruptured discs in my back and I was on the ground basically for six months, five or six epidurals later and I'm still fighting it to this day. You just have to take care and walk away from stuff.
"I also had my nose broken at one stage, just got punched into the face."
He added: "It is an occupational hazard, but at the same time what we do need is strength in numbers and that's how people ended up getting assaulted, when they're on their own."
Sentencing
The two sergeants made their comments after the issue was highlighted at the annual conference for the Association of Garda Sergeants and Inspectors (AGSI) in Westport, county Mayo. During the conference, delegates were asked to stand if they had ever been injured in the line of duty. Almost every person in the room got to their feet.
O'Dwyer said he believes it is vital that An Garda Síochána offer better support to members who have suffered serious injuries – particularly when it comes to their hospital care. He said officers should be given the courtesy of a private ward, as they can sometimes end up in the same hospital as a person who attacked them.
He also called for specific sentencing for offenders who assault emergency service members in the course of their duties.
In his case, the man who assaulted him was given a four year prison sentence.
"I frequently say: He got four years, I got life," he said.
Very often, if it's a small assault, it's reduced to a smaller charge so even the injured party is not recorded on the garda system as a garda – it uses your personal name and your home address – and they're often just suspended sentences or probationary.
"The State has to take responsibility for its employees and I think when there is no sanction for assaulting a member of the blue light services, well, there's no reason not to."
We'll be reporting from the final day of the AGSI annual delegate conference in Westport today, so keep an eye out and follow @michellehtweet for updates.