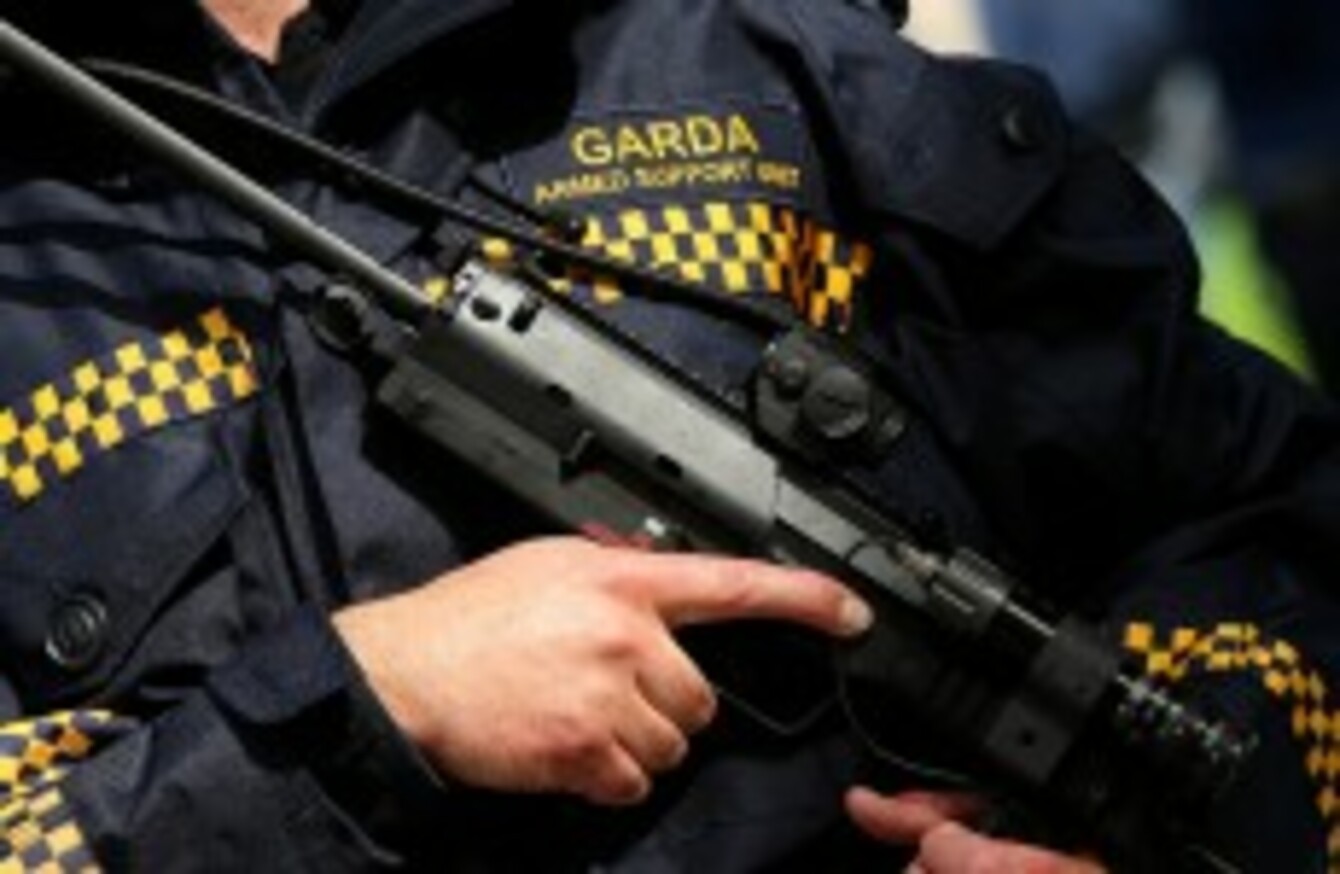 Image: Julien Behal/PA
Image: Julien Behal/PA
MORE THAN 150 garda delegates will be coming together this week to discuss the issues and priorities for the rank and file officer in the year ahead.
The Garda Representative Association (GRA) annual delegate conference begins tomorrow at the Mount Wolseley Hotel in Tullow, Co Carlow. This year's conference is likely to be somewhat less controversial than previous years, as the force now tries to move on from scandals with a new Garda Commissioner and Minister for Justice.
However there are still a number of motions on the agenda that will have eyebrows raised.
The first issues on the agenda for the conference are calls for a reversal of wage cuts under the public pay agreements.
Interestingly, delegates will also be voting on a motion that calls for the re-instatement of the Uzi submachine gun. The gun was withdrawn from detective units in March 2012 after a review by garda authorities. It was replaced with Sig Sauer semi-automatic handgun.
Training is big on the agenda this year, and delegates from Cork and Wicklow are calling for frontline members to be immediately trained in the use of the taser. This is something that has been raised at previous garda conferences in recent years but management has never given any indication that they are considering it.
As An Garda Síochána works to repair its reputation in society, a big focus for the GRA is restoring morale among its more than 10,000 members. Speaking ahead of the conference, the association's president Dermot O'Brien said that although the people who were in charge during the controversies have been "almost entirely replaced", the men and women on the ground still face criticisms from the public.
"While the public appreciate and distinguish that the frontline garda is not responsible, the corporate image has been damaged and our members are on the receiving end of negative commentary directed at the organisation," he said.
O'Brien said he now sees an opportunity whereby the separation of An Garda Síochána from direct political control would allow the Garda Commissioner greater manoeuvrability and freedom of speech.
"In other jurisdictions we see police leadership is able to be transparent and honest about the impact of resourcing, legislation and the impact of political decisions upon their operational capability."
We'll be reporting from this year's GRA Annual Delegate Conference in Tullow, over the next three days so keep an eye out and follow @michellehtweet for updates throughout the day.