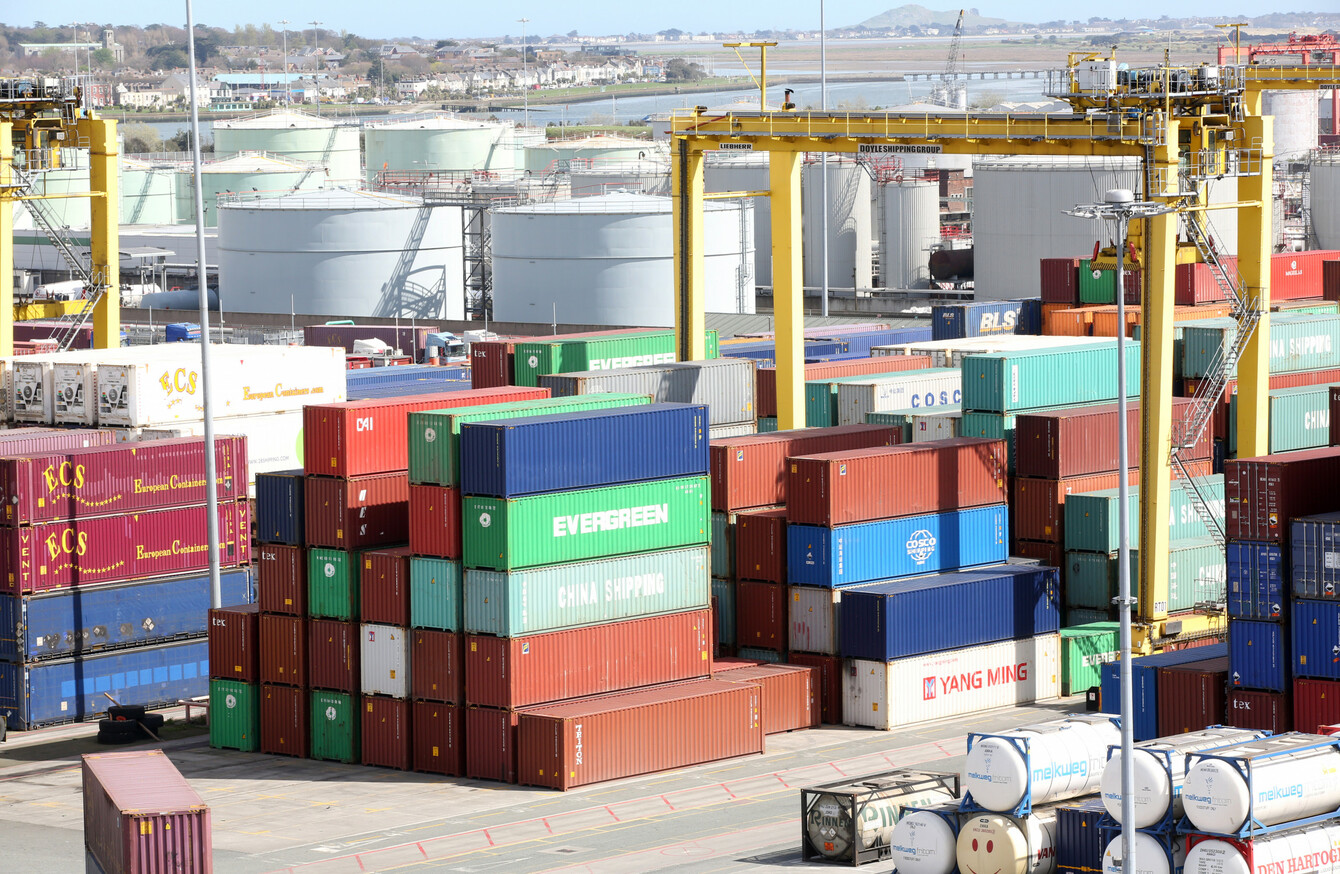 Dublin Port.
Image: Sam Boal via RollingNews.ie
Dublin Port.
Image: Sam Boal via RollingNews.ie
A DUBLIN WOMAN who is suspected of importing tonnes of heroin and cocaine into Ireland in the past five years is a top target of the Garda Drugs and Organised Crime Bureau, TheJournal.ie has learned. 
Gardaí believe the woman is the brains behind a drug enterprise using connections in Amsterdam and Antwerp to transport quantities of drugs to Ireland through Dublin Port.
The woman is heavily linked to top players in the Kinahan cartel and pays a percentage of each consignment to senior members of the organised crime gang. 
The Drugs and Organised Crime Bureau (DOCB), which has been successful in a number of prosecutions against the Kinahan cartel, as well as stopping countless murders, have made this woman a top target. 
Intelligence gathered by members of the DOCB has shown how this woman, who has a family in north Dublin, has links to Dutch, Belgian and UK suppliers. 
Often, the same supply routes are used to ship drugs destined for a number of gangs in Dublin. The woman is suspected of bringing in hundreds of kilos every year.
These gangs are able to operate in different areas as each pays a form of tax to her.
Gardaí believe other members of the woman's family are also heavily involved in the drug trade with trips being made across Europe to negotiate with suppliers. 
The family is based in north Dublin where it controls a large swathe of the drug business. 
North Dublin problems
There has been a number of violent incidents in the north Dublin area in the last year relating to the drug trade.
This family has not been involved in the violence. Instead, it is the various gangs they are supplying who are feuding.
When the drugs reach Dublin, they are cut and mixed in several locations before a network of taxis distribute the smaller packages to dealers across the county and city. 
From this supplier, there are a small number of gangs which buy the product wholesale and sell it on. 
The woman responsible for the importation of cocaine is also suspected of supplying a number of dealers in west Dublin. Gardaí believe that she is operating with the permission of senior members of the Kinahan cartel.