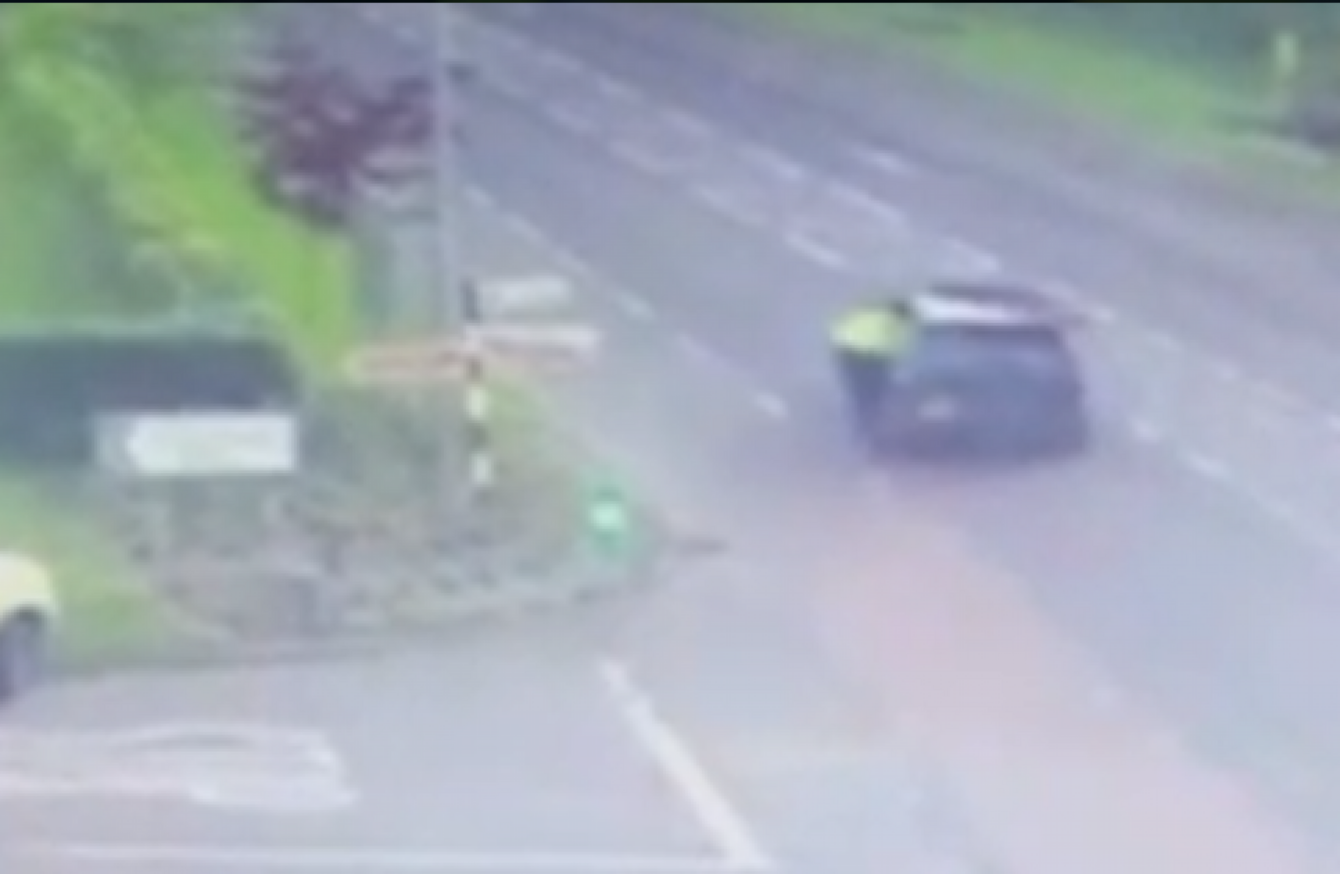 The incident happened near Birdhill in Co Tipperary
Image: Garda Press Office
The incident happened near Birdhill in Co Tipperary
Image: Garda Press Office
A GARDA HAS been seriously injured after he was dragged 100m along a road behind a suspected drink driver who refused to stop for him in Tipperary.
Gardaí are investigating after the garda sustained a broken ankle, cuts, bruises and head injuries at around 6.50pm on Saturday 11 May in the Birdhill area of Tipperary.
The incident happened after investigators initially responded to a call in relation to a possible drink driver in the area at 5.50pm.
Gardaí observed a man entering a jeep, who failed to stop when confronted by investigators before he continued towards Birdhill.
The car then lost control and collided with a sign post at a junction in Birdhill.
An officer then approached the vehicle, and was injured when the jeep reversed and drove towards Limerick Road at speed.
The injured garda was then taken to University Hospital Limerick, where his injuries were assessed.
In a statement today, the Garda Representative Association (GRA) commended the bravery of the garda who was dragged along the road.
"The garda in this case was an experienced officer who was not only trying to stop the driver from endangering road users, he was also concerned about the safety of the two children in the car at the time," the GRA said.
"His efforts to stop the vehicle were above and beyond the call of duty and he has paid a huge price for his bravery.
"This a was a life-threatening incident and while we don't yet know the longer-term consequences of his injuries, he is likely to be out of work for some time."
A man in his 50s was arrested on the day of the incident, and detained at Nenagh Garda Station.
He appeared at a special sitting of Nenagh District Court on Sunday 12 May, charged in relation to this incident.
He was remanded on bail until 27 June, and a file is being prepared for the Director of Public Prosecutions.
Comments have been closed as an individual has been charged.