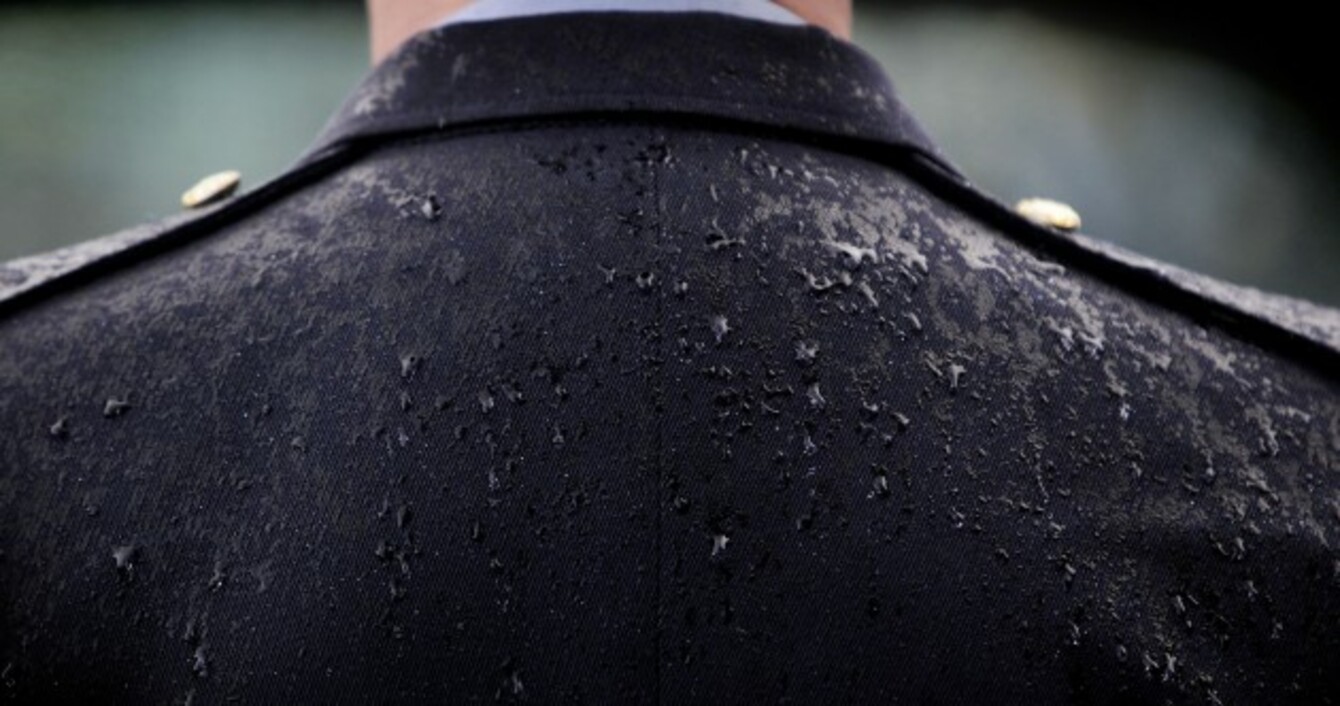 Image: PA Archive/PA Images
Image: PA Archive/PA Images
IN LESS THAN two weeks, three ranks of An Garda Síochána are due to take the unprecedented action of withdrawing their labour.
The move is part of an ongoing dispute between the government and representatives of rank-and-file and middle-ranking officers over pay restoration, after a series of cuts during recession years. If it goes ahead, the strike will be the strongest and most controversial stand members of the police force have taken in their history of industrial relations.
Comparisons have been made between the current action and the 'blue flu' of 1998, which saw gardaí calling in sick en masse as a form of protest.
But the industrial relations revolution for gardaí goes back much further with a notable period of volatility in the 60s, kicked off by a group of militant young officers demanding fair treatment. Known as the Macushla Revolt, the action saw around 1,000 gardaí gather at a protest meeting on 4 November 1961 at a ballroom in Dublin's city centre.
'It wasn't just about money'
A pay deal had left the 3,000 members of the force with less than five years of service exempt from a wage increase and the force's newest recruits were already becoming disenfranchised by their poor working conditions and living arrangements.
"The social mores, the culture at the time; we were fighting that. It wasn't just about money…It was to look at injustice and to see what we could do about it," Michael Harlowe, who, along with his partner on the beat Richard Keating, was a central figure in the revolt, told the Garda Review in 2011.
We were two young fellows up from the country; 22 years of age. We had no union. We had no industrial muscle, no power. We were disarmed.
Taking names
In the weeks leading up to the large gathering in the Macushla ballroom, small groups of gardaí met to discuss their grievances – something more senior officers tried to put a stop to. Still the main players pushed ahead and the date for an open meeting to air their grievances and decide a plan of action was set.
On 4 November, hundreds of disgruntled gardaí arrived at the ballroom, where they were met by a group of senior offices who had been sent to take note of the names of anyone at the meeting they recognised.
Gardaí from all over the country had travelled to Dublin to make their voices heard and members from each district were given the opportunity to speak – some covering their faces as they did so.
A committee was set up at the meeting with a view to organising further gatherings, but five days after the Macushla meeting, the Commissioner sacked 11 members, including Keating and Harlowe. Jack Marrinan, who was elected chairman of the committee, was also among the 11 dismissed officers.
Speaking years later about the revolt, Marrinan told the Garda Review:
Times were tough and there was pressure to keep your job when all of your school pals were emigrating. It wasn't encouraging for anyone who wanted to kick up a fuss. But if you get the group to do it you are protected; you are like a shoal of fish. The solidarity was magnificent.
Public opinion
The dismissals did nothing to quell the revolution. Gardaí continued to garner support from local politicians, there were threats of work slow-downs and rumours of plans for mass resignations.
Public opinion fell in favour of the rank-and-file gardaí and the Commissioner's actions were widely condemned. The big change came when Archbishop John Charles McQuaid intervened, resulting in the reinstatement of the 11 dismissed officers.
The industrial relations battle by determined members of the force continued throughout the 1960s and resulted in the establishment of the Conroy Commission. It's report in 1970 led to a number of important gains for gardaí including a basic wage for their 40 hour week, better overtime arrangements and fairer disciplinary procedures.
The 2016 strikes
History appears to be repeating itself in many ways in the current dispute. Though pay is the main issue, like in the Macushla Revolt, members have been worn down by their working conditions with depleted garda numbers, station closures and little to no investment in resources.
The first strike day is set for 4 November 2016 - exactly 55 years from the day of the Macushla meeting.
#Open journalism No news is bad news Support The Journal

Your contributions will help us continue to deliver the stories that are important to you

Support us now
It is still illegal to encourage a member of An Garda Síochána to withdraw their labour and representative organisations are being very careful in how they discuss the industrial action, stating that it is up to each individual member to make up their own mind.
And while there are obvious concerns about the potential consequences striking will have for their jobs, sources say morale is now so low many gardaí are counting down the days until they get to make their stand.
"I think the members, contrary to what people might believe, are  a little bit excited about doing it and that will supersede or override any feeling they might have about repercussions," one commented.
"Some people are in tentative positions – like people on probationary periods in their positions – and they're low-lying fruit, so I suppose they do feel a little exposed, but they have to weight that up against their cause".
We've never been this close to this – I think the members want it.
"Members are so demoralised that they are oblivious to the consequences," another garda source told TheJournal.ie. "The situation is unprecedented and shows how disenfranchised the frontline members are."
That magnificent solidarity Jack Marrinan referenced during the Macushla Revolt is present too, with three ranks within the force planning to withdraw their labour.
"Unless the government do a u-turn the gardaí won't back down," one garda stated. "I've never seen the job so united on anything before".
And as the government continues to state that the Lansdowne Road Agreement is 'the only deal in town', that growing solidarity is bringing us ever closer to a new era of industrial relations for the Irish police force.