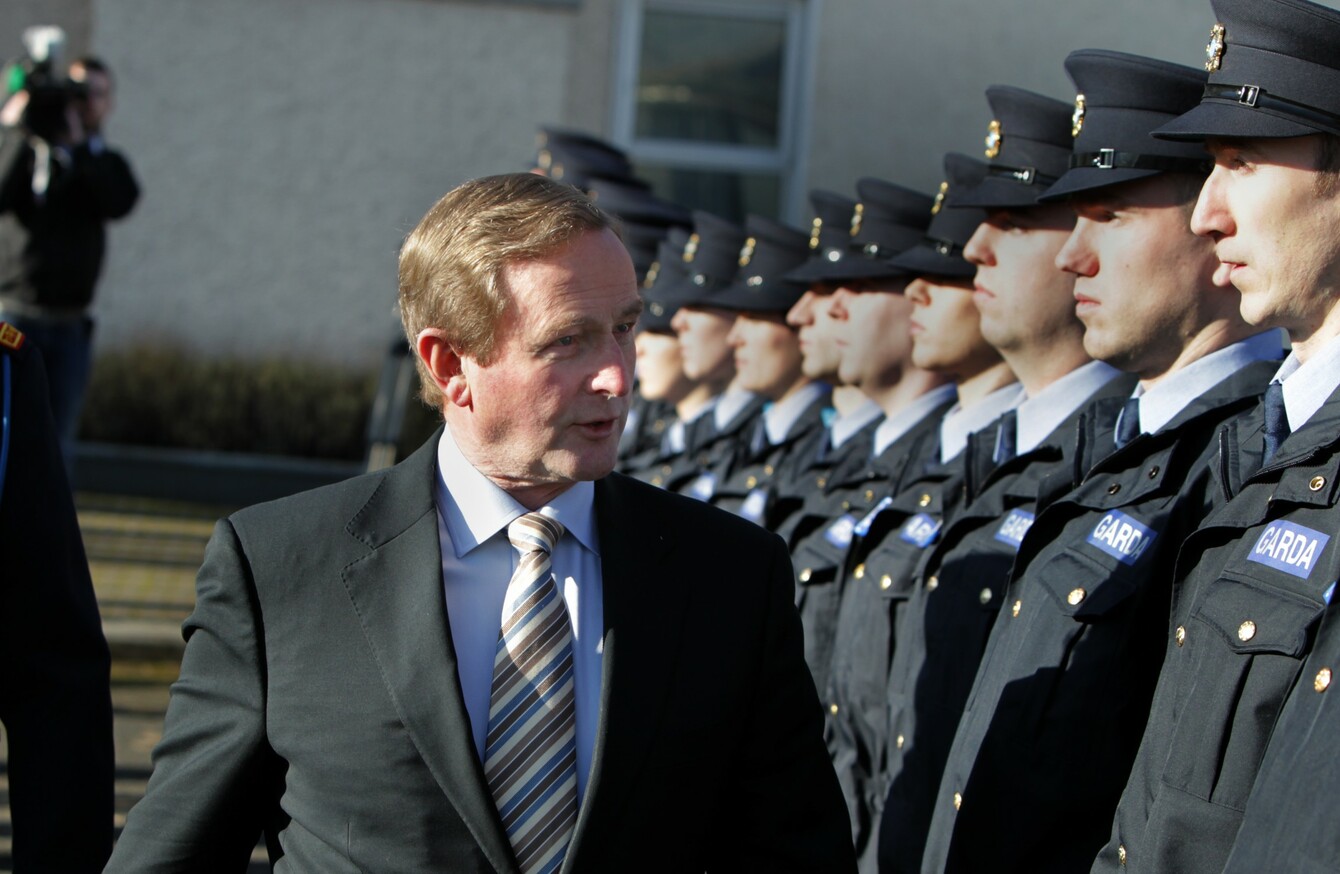 Image: Mark Stedman/Photocall Ireland
Image: Mark Stedman/Photocall Ireland
RANK-AND-FILE gardaí are demanding that recessionary pay cuts in the force be reversed before any new recruitment drive is launched.
The Garda Representative Association (GRA), which represents 10,500 officers, today said it welcomed the commitment in the Fine Gael/Fianna Fáil deal to increase numbers in the force to 15,000.
However, it said this should only be attempted once the current two-tier pay system is abolished.
Cuts introduced under public pay deals particularly impacted on new garda recruits. Their pre-2008 basic salary of €25,745 was slashed to €23,171. They also lost their rent allowance, representing a further reduction of more than €4,000 a year.
The GRA is now demanding the full re-instatement of this allowance and for pay cuts across the garda rank to be reversed.
"Rent allowance has been part of garda pay since 1926 and was recognised by the Conroy Commission in 1970 as a part of core pay and is pensionable for serving members but not for new recruits," it said in a statement.
'Putting the cart before the horse'
Newly-elected GRA president Ciaran O'Neill said his association is concerned that no timeframe has been indicated for the recruitment drive.
"In dealing with recruitment before restoring garda pay, any new government would be putting the cart before the horse," he said.
In the last few months, a number of stories of the struggles of new recruits have emerged. In March, one spoke about having to take out a loan to pay rent while he was in Templemore. Another said he earned more when he worked in a newsagents at the age of 18.
That same month, 14 probationary gardaí had to make a last-minute move to Dundalk, leaving many out of pocket and some considering leaving the job altogether, unable to cope with the financial strain.
There is no mention of pay restoration specific to gardaí in the Fine Gael/Fianna Fáil document. However, it does commit to establishing a commission to examine pay levels across the public service, including entry levels.