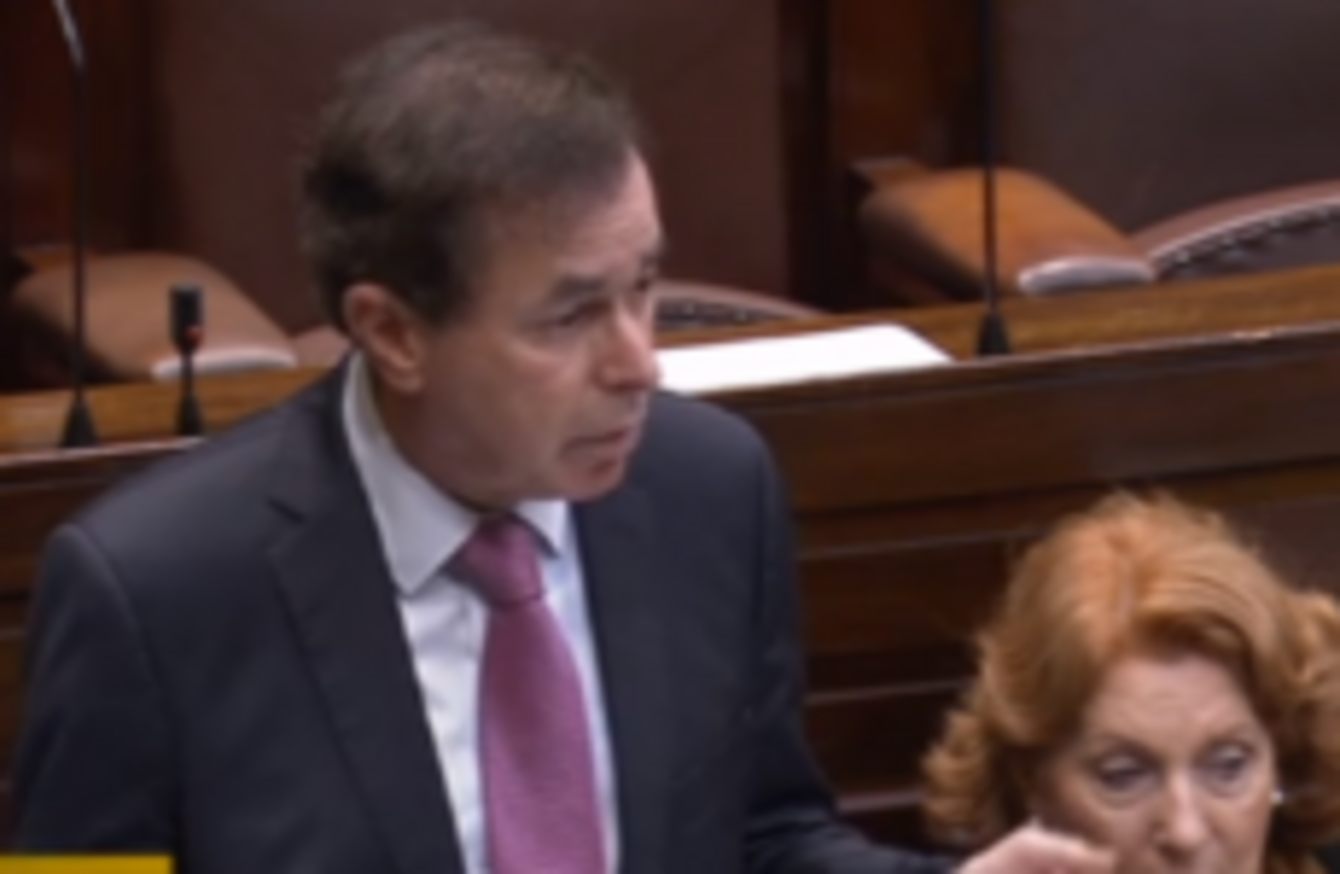 Minister for Justice Alan Shatter
Image: Screenshot via Oireachtas.ie
Minister for Justice Alan Shatter
Image: Screenshot via Oireachtas.ie
THE JUSTICE MINISTER has said that the Garda Ombudsman is to have direct, unsupervised access to the Garda PULSE computer system.
Minister Alan Shatter also said that a review of the judicial appointments system is to be carried out.
Speaking this morning in the Dáil, Minster Shatter said the Garda Síochána Ombudsman Commission (GSOC) currently has access to the system, as part of their investigation into the penalty points controversy, with the assistance of two seconded Superintendents.
He said the proper infrastructure and training would be put in place for GSOC to have access to the system without the need for supervision.
However, Deputy Mick Wallace said that in the United Kingdom the minister's "head would have rolled long before now" over his handling of the penalty points controversy, and that he was dragged "kicking and screaming" to launching an investigation.
Confidential recipient
Deputies questioned the minister on a review of the Garda Siochana Act, which is currently underway, calling for the removal of the post of confidential recipient.
The holder of this position receives complaints from members of the force.
"The confidential recipient was a creature created by my predecessors in 2007," he said, saying he did not envisage that it would exist after the Act is reformed and that gardaí could report directly to the Ombudsman.
The Minister also touched on a disagreement with Independent deputy Shane Ross over the date for discussion of the Private Members Bill aimed at removing political influence from the judicial appointment process.
Greece
Deputy Ross has been requested to change the proposed date for discussion of the Bill in order for Minister Shatter to attend, as the minister will an official visit to Greece in his capacity of Minister for Defence.
"As of today, it has not proved possible to change the date," he said, noting that he wished to hear the contributions of members of the House.