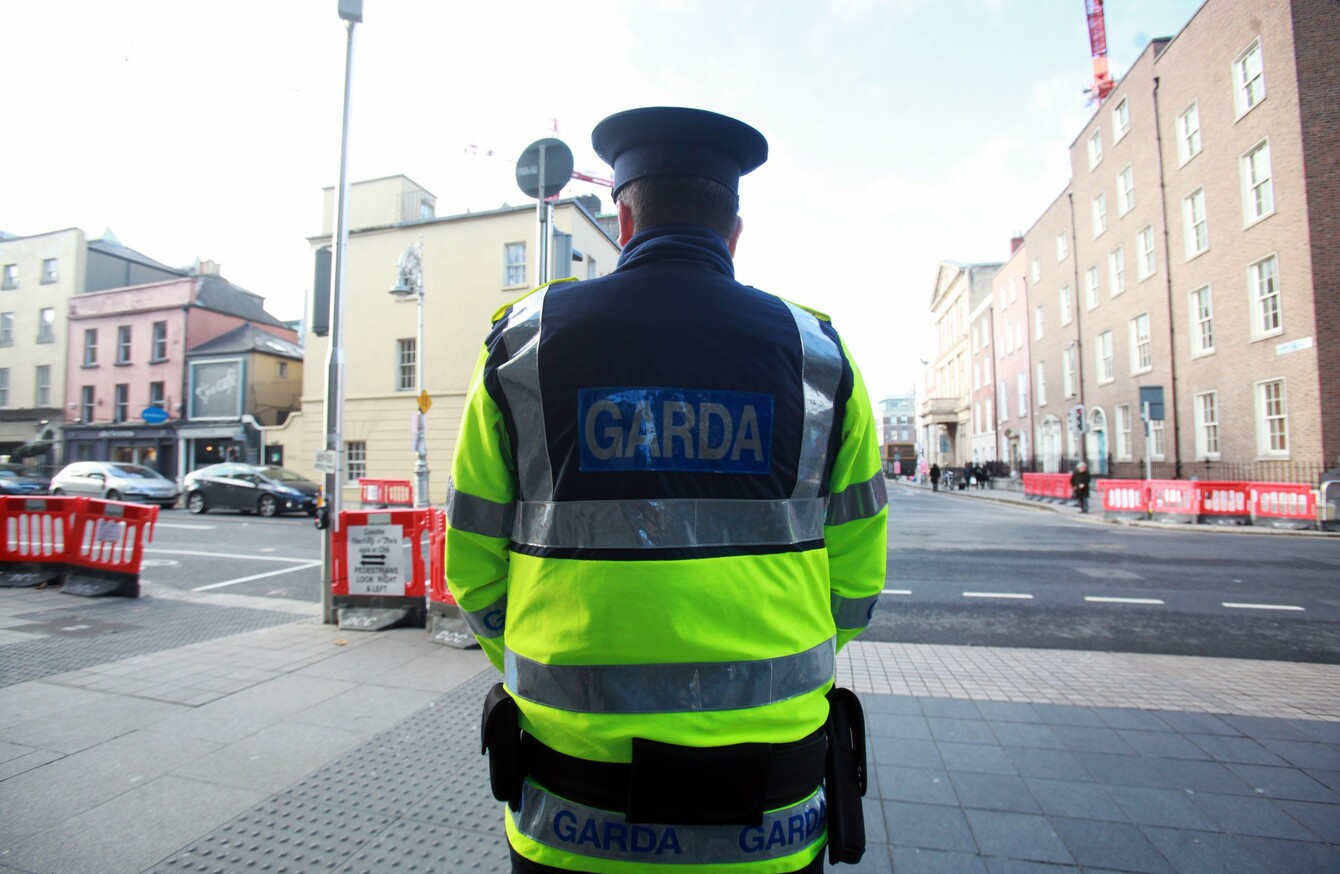 Image: Leah Farrell/RollingNews.ie
Image: Leah Farrell/RollingNews.ie
RANK-AND-FILE gardaí are today mulling over the nuts and bolts of the pay deal handed down by the Labour Court last week.
Following a meeting yesterday in Dublin, in which it was decided to suspend the three remaining strike days planned for this month, the central executive committee of the Garda Representative Association (GRA) sent members a detailed financial breakdown to help them work out how much they stand to gain if they accept it.
These are the main points of the Labour Court recommendations:
The assimilation of rent allowance into core pay and an increase of €500 from January
A payment of €15 per annual leave day, to be brought in from April, worth between €490 and €510 a year
A payment for 'parading time' or pre-tour briefings; a 15 minute handover between shifts
The restoration of rent allowance to new recruits
The proposals are by no means clear-cut and gains will vary from garda to garda, with many commenting that they have heard multiple breakdowns of their wages, each with different increase values.
According to the document sent out by the GRA last night, gardaí will make between €997 and €1, 618 a year extra, depending on their years of service, for the additional 15 minutes they work before their shifts.
There will also be a maximum increase in payment for unsocial hours – nights, Sundays and bank holidays – of between €946 and €1,211 a year.
And they will receive up to €510 as part of the new annual leave premium.
For a garda who was been in the force for between seven and 11 years, their basic pay will increase by around €21 a week after tax. An officer on a regular unit, with 17 years of service, stands to receive up to €40 extra a week after tax.
On average, gardaí attached to core units are expected to earn an extra €35 per week after tax.
The force's newest recruits stand to make the most if they accept the deal, with an estimated bump in their salaries of €7,000. This is mainly due to the restoration of the rent allowance.
Overtime
However, this deal centres mainly on an increase in overtime payments and allowances, which is a knock-on effect of the assimilation of rent allowance into core pay. For officers on regular units, working nights, weekends and a significant amount of overtime, it will be more beneficial.
For those working in detective units, on 9-5 shifts, in clerical positions or in rural areas where there is little or no overtime, accepting the deal will not result in a substantial change in their take-home pay.
If they accept the deal, members of the force will have to agree to working up to 60 additional hours a year – 15 of those without any pay. They will also commit to a substantial number of productivity measures outlined in the Garda Síochána's modernisation programme, which will demand they receive additional training and work with new processes and technologies.
The GRA will ballot members by 14 November, with results expected by the end of the month.