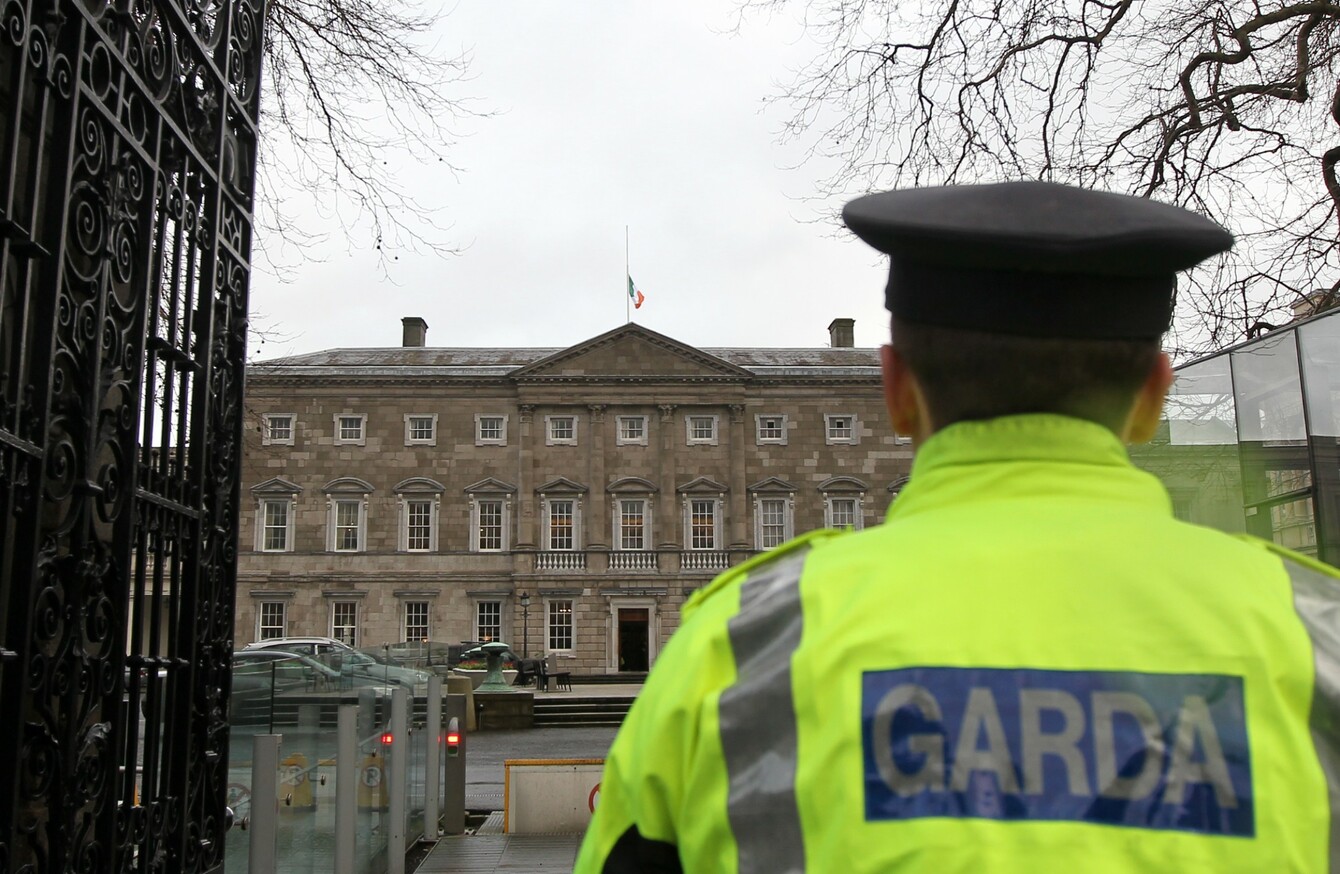 Image: Sam Boal/RollingNews.ie
Image: Sam Boal/RollingNews.ie
HUNDREDS OF GARDAÍ will, once again, not receive allowances for the unsocial hours they worked over the last month before Christmas, despite being assured payment delays in recent years would be resolved.
A legacy issue had meant that allowances for night duty and weekends, as well as overtime for November, would be held over until January. However garda representatives had received assurances from officials that members would receive these payments before Christmas this year.
In some garda districts, everyone has received their full pay this week, but others are finding out just days before Christmas that they will be left out of pocket.
In the Donegal division, some 300 gardaí are affected. Brendan O'Connor, who is the Garda Representative Association (GRA) representative for that division told TheJournal.ie that members "who are expected to be away from their families at Christmas at least expect to have their wages on time".
At a time when many workers are getting bonuses, people who are making sacrifices this Christmas aren't even given what they're owed.
O'Connor said this issue highlights the "inefficient structures in place" with members now left waiting for between €150 and €500 until after Christmas.
"It's disappointing because people were assured this wouldn't be an issue."
Jim Brennan, representative for the DMR North Central division said that as far as he was aware, none of the members he represents had been paid their monthly allowances -which make up part of their core pay – or overtime they worked.
He said people were "gutted" and that this is just another issue that leaves them "feeling isolated".
'Ambivalent attitude' 
In the Cavan/Monaghan division, 75% of members have not been paid their allowances. GRA representative James Morrisroe told TheJournal.ie he feels this is the "typical ambivalent attitude from the powers that be."
Every year we are promised that this will be sorted but, again, nothing. We are the ones on duty all over Christmas and we are struggling financially. It's a disgrace.
Isn't it amazing that Bailieboro district with all its perceived shortcomings can process these payments and yet members in the other districts don't get their entitlements on time.
This year, there were just two days after the last roster ended for allowances to be claimed and processed and it is believed this caused the issue.
In Ray Wims' Sligo/Leitrim division, about half of the gardaí have been paid. He said he could not understand why this was not the case for all districts, considering management in Sligo – one of the busiest districts nationally – put a system in place to ensure people would be paid before Christmas.
Similarly, administrative staff in all of the Louth districts managed to process the payments on time.
"It is not acceptable that members will not have money for Christmas depending on where they are stationed," he said.
Agarda spokesperson said they had been assured that all allowances and overtime for December will be paid before the end of the year – but not before Christmas.