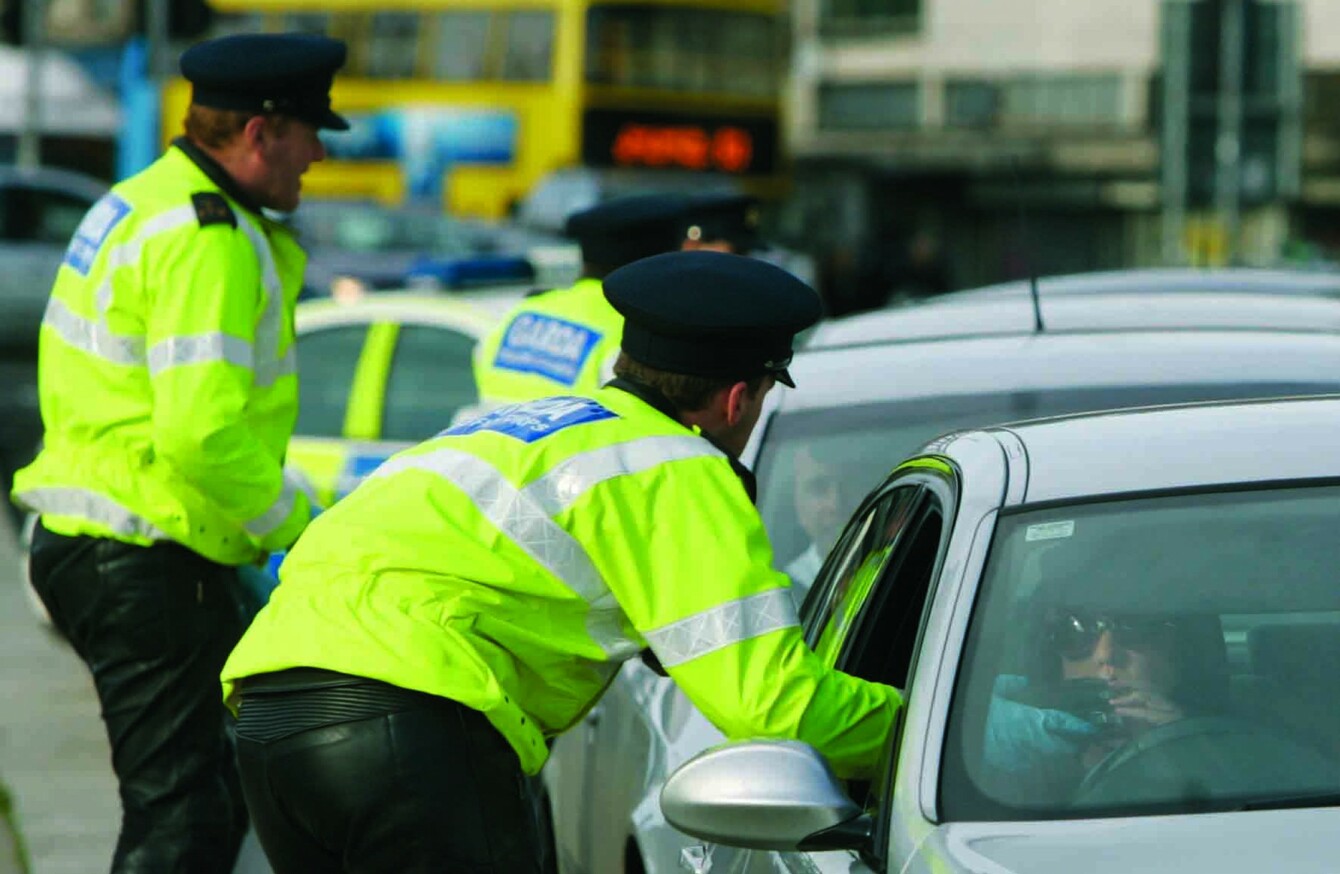 Image: Sam Boal
Image: Sam Boal
GARDA SERGEANTS AND inspectors have expressed concern about where the blame will fall as investigations continue into breath tests and fixed charge notices.
Speaking to reporters yesterday, general secretary of the Association of Garda Sergeants and Inspectors (AGSI) John Jacob said there is a sense that "people are looking at us and they're blaming us for the current problems that are in An Garda Síochána".
He said he did not believe the blame would rest with sergeants and inspectors, instead it is likely to fall on processes and training.
"Our members are concerned, and that's understandable because there is a fear that the finger will be pointed at them and as our president has already said, the finger of blame is pointing downwards without having the evidence and that can't be correct."
Of course they're feeling a little bit under siege, every time you open the paper there's something new coming. That said, our people are out there doing a thorough job as best they can with the resources they have and they're committed to delivering a service to the public. It's not all the fault of the people who are on the frontline that results in scandals and that's why I keep saying – let these investigations conclude and let us look at the results and then we'll be in a better position to comment.
At the AGSI conference in Killarney, which kicked off yesterday evening, Sergeant Nicola Brady summed up the mood at her station in Blanchardstown, Co Dublin: "Our job and not just mine, every members' job is being made a lot more difficult recently with all the negativity that's on the ground, but ultimately there is a job to be done and is being done and will continue to be done regardless."
"I live and work in Westport and members of the public wouldn't say anything to you when you are in uniform. But when you're off duty people would say it to you; they'd be asking you 'what is going on in the gardaí?' They are interested to know how all of this is happening" Sergeant Rory Brennan said.
They are asking 'where did it all go wrong, how did it come to this?' And, basically, we don't have the answers to those questions.
Paul Wallace who is a crime prevention community relations officer in Donegal, told reporters it "dents your confidence" to have allegations "swirling in a vortex above your head".
"You still have to provide a service to the public. We have to do the best we can, with the resources we have. That hasn't changed I suppose, it's the perception is the big one for us."
#Open journalism No news is bad news Support The Journal

Your contributions will help us continue to deliver the stories that are important to you

Support us now
Wallace referenced a poll carried out by Red C for AGSI which found 90% of people believe gardaí have a unique and dangerous role.
"There's no other section of the public service that has to walk down a darkened alleyway as we do and disarm somebody, may be with a knife or something even more sinister – that's doesn't happen across the public service routinely," he said.
"There are frontline services that have to do dangerous work, but I think we're up there. People know the police do a unique job, we are the thin blue line."
We'll have more from the conference in Killarney over the next two days. Follow @michellehtweet for updates.