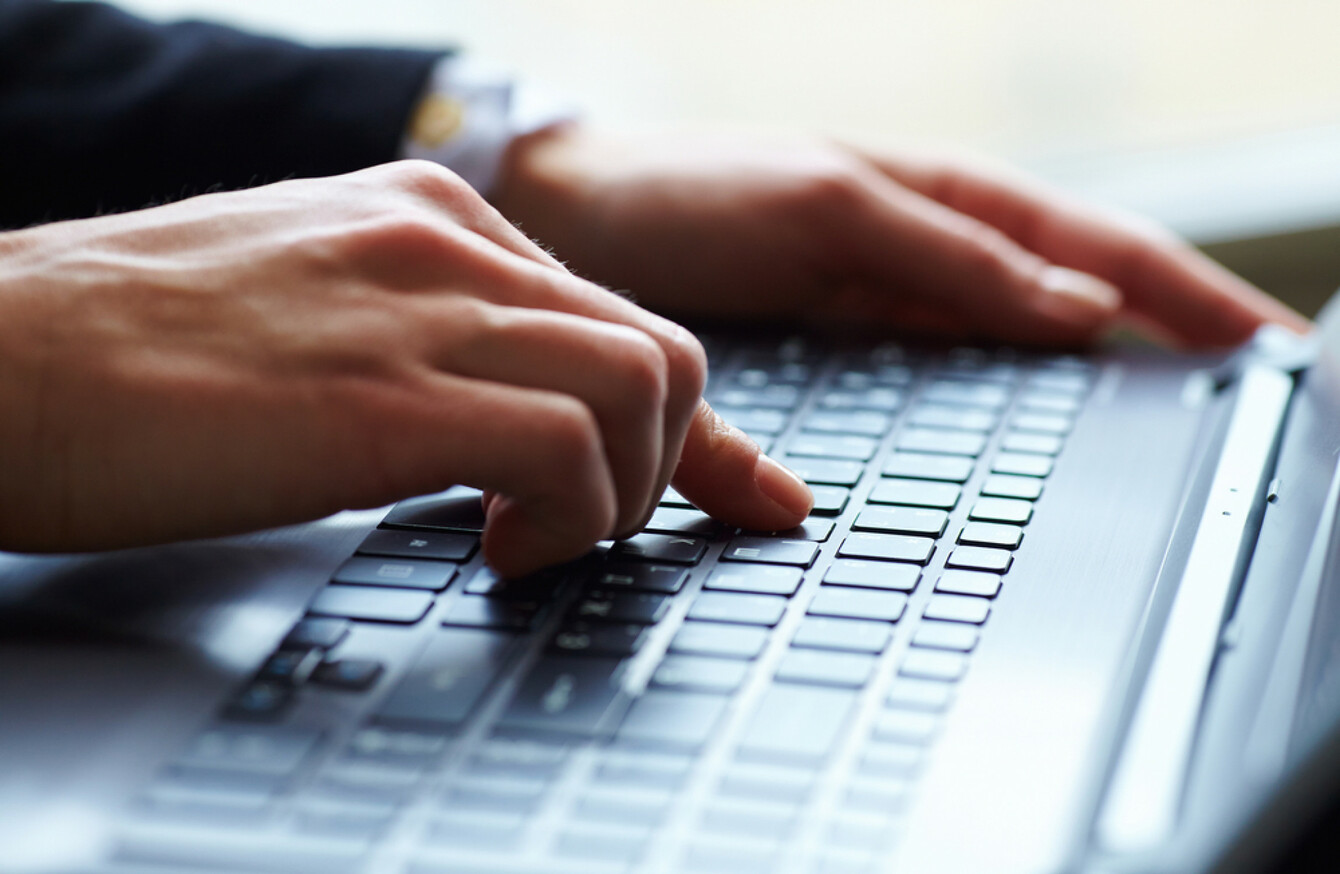 Image: Allstars via Shutterstock
Image: Allstars via Shutterstock
GARDAÍ HAVE SEARCHED 31 premises in 12 counties across Ireland as part of an operation targeting those with pornographic and abusive images of children.
In those searches carried out as part of Operation Ketch between Friday and today, "tens of thousands" of images were found on computers, phones and laptops. Gardaí are currently determining whether the images indicate that the children featured are Irish, or children in immediate danger.
At a press briefing today, Assistant Commissioner John O'Driscoll said that the searches took place at private residences "mainly in Leinster and Munster".
There had been no arrests yet made, but O'Driscoll added that they could take place within "hours or days", depending on the evidence gathered. He said some arrests might take place within the next few days, while others would take place in the next few weeks, depending on the risk level identified.
The Gardaí couldn't confirm whether the children in the images were resident in Ireland. They also couldn't comment on whether some of the suspects were male or female.
A minimum of four other searches of this kind are planned by An Garda Síochána this year.
The operation was carried out based off intelligence from international agencies including the National Centre for Missing and Exploited Children, and the National Child Exploitation Coordination Centre.
O'Driscoll said that where gardaí had been "policing the beat in Dublin of last year" are now on a new beat "patrolling the internet and working in the Cyber Crime Unit, and are working in the Child Protection Unit".
"This is a reflection of the capacity that we have," he said.
When asked about the activities of vigilante groups that aim to target paedophiles online, O'Driscoll said that those groups have the capacity to hinder Garda operations.
"We want people to assist us, and if people realise that An Garda Síochána is the law enforcement agency of the State, for anyone else to go about to try and enforce the law, it is fraught with danger. There is a danger that people who might otherwise be convicted of offences may not end up in such a scenario and may go free because of the way in which the information has been handled.
"I think we're all aware that anybody who is engaged in work that involves children has to go through an elaborate process to ensure that there's no particular reason why a person shouldn't interact with children."
Speaking of those involved in vigilante groups, O'Driscoll added; "We have no idea what their background is, we have no idea if among them there are people who have ulterior motives."
#Open journalism No news is bad news Support The Journal

Your contributions will help us continue to deliver the stories that are important to you

Support us now
He said that Gardaí can be diverted from planned activities such as Operation Ketch to handle others who try to enforce law in a sometimes "haphazard way".
Tomorrow, Gardaí will launch an online safety strategy "Be In Ctrl" which aims to inform secondary school students about online behaviour and help them report incidents to the Gardaí.
Detective Superintendent Declan Daly gave advice to students and children who are targeted by adults online:
Don't send any images. Don't send any more images. Tell a parent or an adult. Don't delete anything – preserve the communication. Block the communication, and tell An Garda Síochána.
"The primary purpose of this operation was to identify persons involved in the possession and distribution of child abuse material. Additionally, the operation should provide a level of assurance to the public of the critical importance placed on child protection by An Garda Síochána."
"It should also serve as a stark warning to those who possess, distribute and who produce such imagery: that your homes will be searched, that your sexual interest in children exposed, and ultimately result in possible prosecution and conviction."