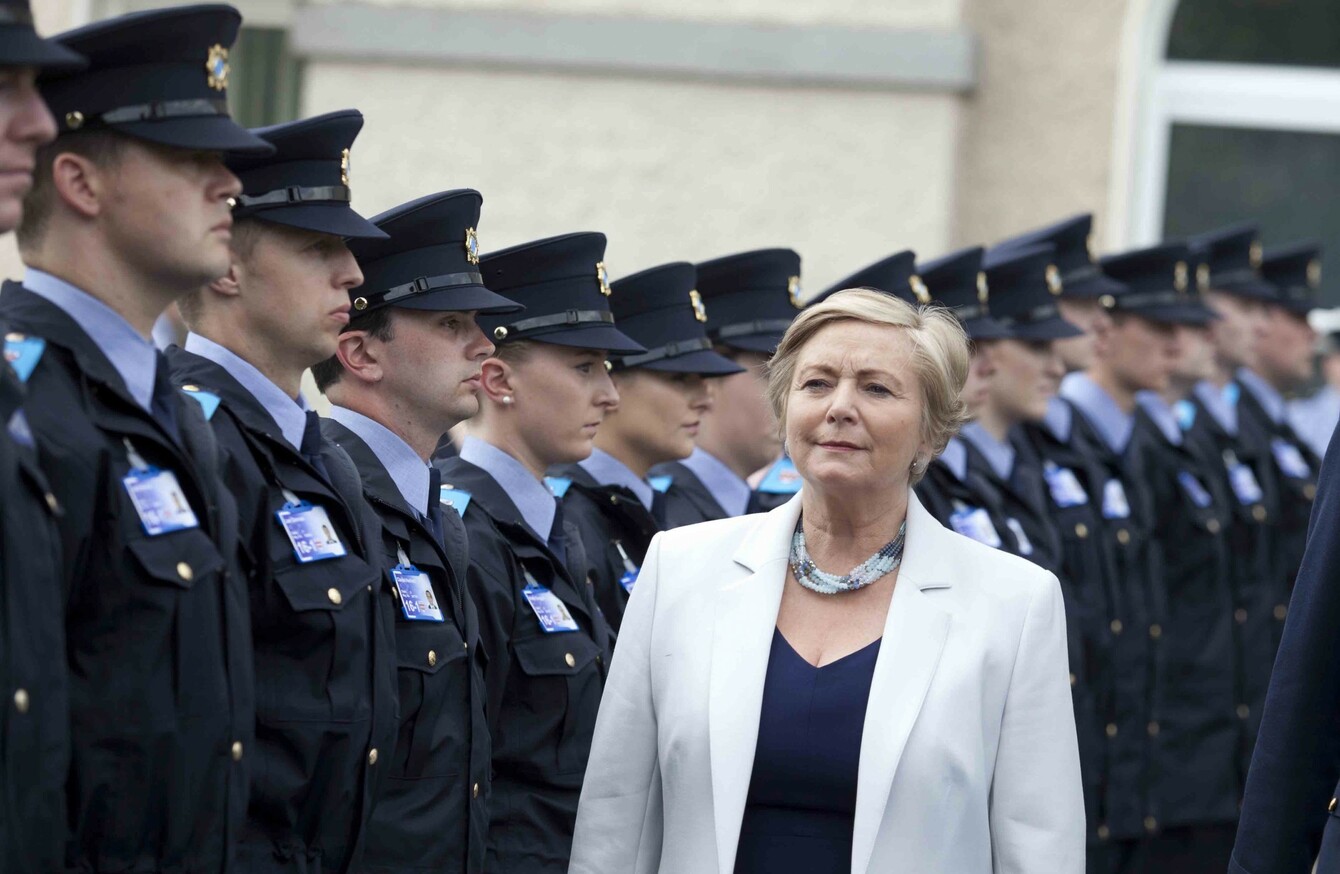 Image: Eamonn Farrell/RollingNews.ie
Image: Eamonn Farrell/RollingNews.ie
THE HEAD OF the association representing middle-ranking gardaí has criticised Minister for Justice Frances Fitzgerald for her failure to attend their annual conference.
The minister made her apologies to the Association of Garda Sergeants and Inspectors (AGSI) last Thursday, citing Dáil commitments.
Addressing delegates this evening in Killarney, President of AGSI, Antoinette Cunningham noted that with recent scandals, "public confidence in An Garda Síochána is on the floor".
"Yet, today, you as Minister for Justice, and the person with overall responsibility for law and order in Ireland have indicated to us that your schedule is too busy to attend here for one hour over the next three days," she said.
It is very regrettable that you are not here to inform us of what you are doing to steer us through this crisis, and to address the men and women who are doing their best in difficult circumstance to cope with what is going on. Neither did you offer that a representative would attend on your behalf. It is no wonder that we feel abandoned by government.
In her scathing opening address, Cunningham criticised the minister for failing to "come to the defence of the honest and hardworking men and women of An Garda Síochána" when she announced a reform programme for the force.
She also claimed reforms that her association had been calling for for years still have not been delivered by government.
AGSI has raised matters such as technology, training, supervision and administrative burdens in sergeants at conferences however the continued rhetoric around commitments are void now when we see the real impact of the underinvestment in the force.
After 11 reports from the Garda Inspectorate, "nothing much has changed", according to Cunningham.
She asked Fitzgerald for "leadership, vision and action" moving forward to steer the force to a place "where it is wholly fit for purpose" and to act as if she is "proud of the 12,000 members who risk their lives every day for the citizens of this State."